Infrastructure Investment Manager
Remote
Application deadline: Sunday 15 October 23.59 CET
The Good Food Institute Europe is looking for an Infrastucture Investment Manager to join our Corporate Engagement team.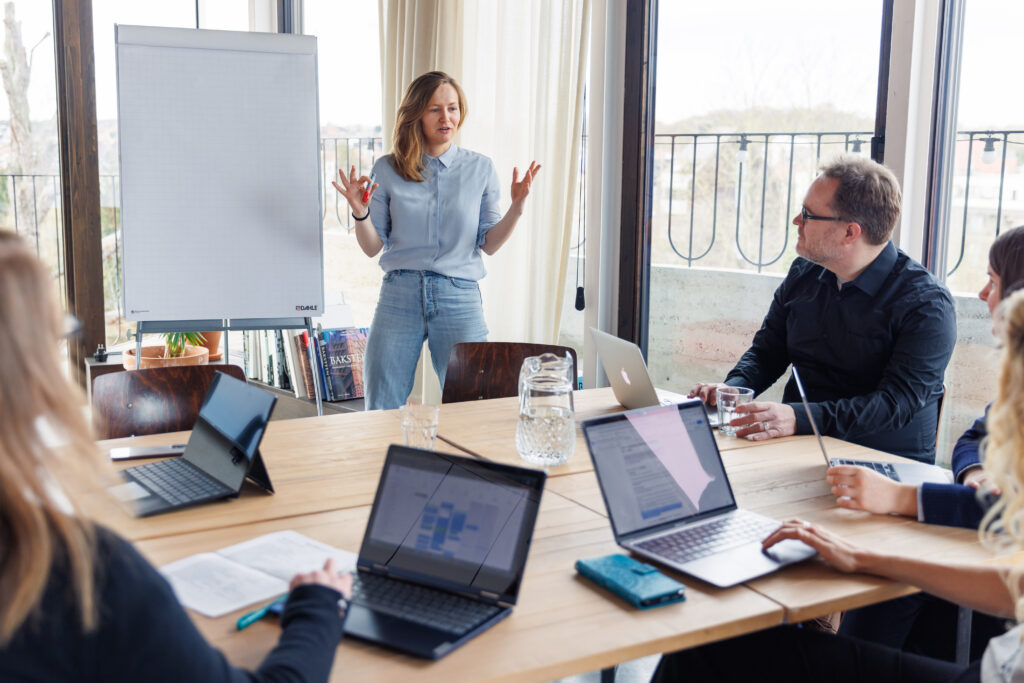 Background to the role
The Good Food Institute Europe (GFI Europe) is at the forefront of the movement to transform meat production in order to solve some of the world's biggest problems, from climate change and global hunger, to antibiotic resistance and animal suffering.
We work with scientists, businesses and policymakers to make plant-based and cultivated meat (grown directly from cells) delicious, affordable and accessible. Please check out the rest of our website, our 2022 Year in Review and our 2022 Europe Highlights blog post to find out more about who we are and what we do.
We are at an exciting stage in our growth and are looking for an Infrastructure Investment Manager to join our Corporate Engagement team. For more information about this role, please take a look at the job brochure.
How you will make a difference
While many plant-based, fermentation, and cultivated products and companies already exist, they still comprise a small percentage of the market share of total meat, eggs, dairy, and seafood. One of the biggest challenges limiting the growth of the sustainable protein industry is the lack of manufacturing capacity available to companies to scale production and lower costs. In this role, you will work to mobilise more capital into the sustainable protein industry to finance manufacturing infrastructure projects.
To achieve this, you will:
Set the strategy for GFI Europe's infrastructure investment work, identifying and pursuing the top priorities for impact, with a focus on innovative finance mechanisms (e.g., blended finance, project finance, loan guarantees, etc.) that will de-risk private sector investment.
Collaborate with colleagues across the worldwide network of GFI affiliates on global infrastructure investment strategies.
Expand upon GFI's publicly available investor support materials with new infrastructure investment insights, resources, and tools.
Analyse market and investment data and share insights with target audiences through written communications and presentations.
Conduct outreach to institutional investors (e.g., pension funds, sovereign wealth funds, family offices), the broader impact and climate finance communities (e.g., investment advisory, data, and research firms), and public sector funders and catalytic/concessional capital providers (e.g., government agencies, development finance institutions) as necessary to educate them on the sustainable protein industry and convince them to integrate sustainable proteins in their programs and plans.
Represent GFI Europe at industry conferences and events to educate key stakeholders about opportunities in the sustainable protein sector.
Partner with relevant colleagues on external engagement as appropriate (e.g., with GFI Europe's policy team on government engagement; with GFI US's Investor Engagement Manager on relevant investor engagement activities; and with GFI US' director of international engagement on multilateral strategies).
Perform other tasks as required as a member of our small, nimble team.
Who we're looking for
You must have:
A passion for GFI's philosophy and mission.
Relevant infrastructure development experience or expertise, preferably with a focus on financing or otherwise investing in food, biopharmaceutical manufacturing, or other manufacturing-intensive industries (e.g., renewable energy, electric vehicles).
Persuasive and engaging interpersonal skills; the ability to build effective working relationships with senior executives and investors.
Strong analytical, writing, and presentation skills.
The ability to take ownership, manage multiple projects simultaneously, and drive outcomes forward independently.
An affinity with our commitment to diversity, equity and inclusion, and with maintaining our welcoming and supportive culture.
Comfort using various software tools and platforms in a remote workplace, and a willingness to learn new systems. Training and support in Google Workspace, Asana, and Salesforce will be provided.
The ability to work effectively in English, both in writing and verbally.
It would be an advantage to have some or all of the following attributes, but none of them are prerequisites, and we welcome applications from candidates without either of them:
Experience structuring or accessing public-private partnerships and government support mechanisms (e.g., grants, loan guarantees, tax credits, etc.).
Fluency in European languages other than English.
We want the best people and we know that building a diverse, inclusive workplace leads to stronger, happier, more productive and resilient teams. We strongly encourage people of every ethnicity, orientation, age, gender, origin, socio-economic background, and ability to apply. As a pan-European organisation, we welcome applications from across the whole continent. Because we value a diverse workplace, we prioritise an inclusive culture absent of discrimination and harassment during the application process and after you join the team.
Benefits and the fine print
Terms of employment: Full-time (flexible hours), permanent. Requests for part-time hours (30 or above) can be considered.
Location: Flexible – we will consider applicants from anywhere in Europe. This is a remote role, and you will be able to work from home, or anywhere you choose. We are happy to consider supporting costs for co-working to enable you to work from an office if you wish. The whole GFI Europe team aims to get together in person approximately twice per year for around 3-5 days at a time. Travel costs will be covered by GFI Europe within our travel policy.
Salary and benefits: The salary and benefits package for all of our roles are researched and benchmarked based on similar nonprofit roles in the country/location of hire. Due to capacity, we cannot complete that research for every European country in advance, but approximate indicative ranges (total annual amounts received in gross salary plus benefits including home-working allowance) are likely to be:

£50,400 – £55,200. This range is based on a UK hire and will be adjusted if hired elsewhere in Europe.
€60,000 – €66,000. This range is based on an Austrian hire and will be adjusted if hired elsewhere in Europe

We actively encourage people from all countries across Europe to apply for this role.
Right to work requirements: The successful candidate must, by the start of the employment, have permission to work in the country where they are based, and to be able to travel within the EU.
Application Deadline: Sunday 15th October 2023, 11.59pm CET. We will get back to all candidates after that date, no matter the outcome of their application. You should expect to hear back from us within about a week of the deadline.
Application process
Please upload your sample work tasks through this short application form. The sample work tasks document can be found here.
We want you to have every opportunity to shine and show us your talents – we are happy to make all the reasonable adjustments that we possibly can to make sure the assessment process works for you. Email us at europe-hiring@gfi.org
The full application process is outlined in the job brochure. We really look forward to hearing from you!
Any questions?
Check out the recording of our live question and answer session to learn more about the role.
If you have any questions about this role, please do reach out to us at europe-hiring@gfi.org. If you've read this far but decided not to apply, please share this job description with someone else in your network who you think might be a good fit for the role! Thank you.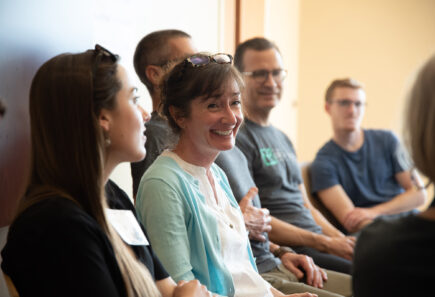 Other sustainable protein career opportunities
Explore other GFI Europe job openings, find opportunities across the sustainable protein sector, and sign up to our talent database to hear about new roles.