International Public Relations (PR) Manager
Scadenza per la candidatura: Domenica 23 luglio, ore 23.59 CEST.
The Good Food Institute Europe ricerca di un International PR Manager che parli fluentemente in italiano e che possa contribuire a gestire le relazioni di GFI con i media in tutta Europa.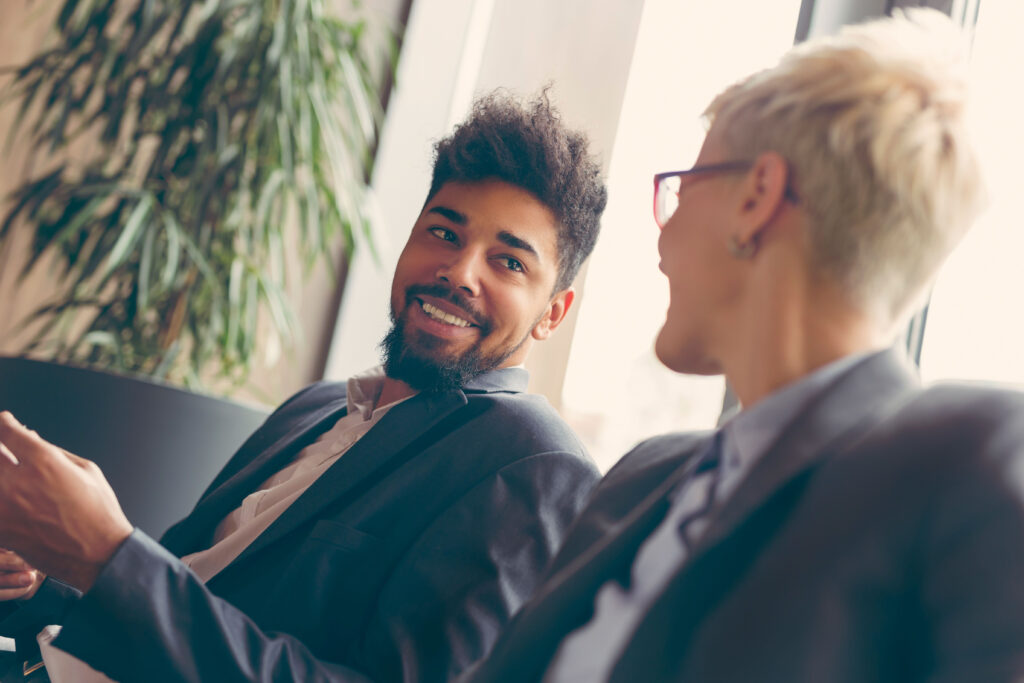 Il Good Food Institute Europe (GFI Europe) svolge un ruolo di primaria importanza nella promozione della trasformazione della produzione di carne, al fine di affrontare alcune delle pricipali problematiche globali, quali il cambiamento climatico, la fame nel mondo, la resistenza agli antibiotici e la sofferenza degli animali.
GFI Europe collabora con ricercatori, aziende, policy maker e isitituzioni per renderele alternative vegetali e coltivate (ottenute direttamente dalle cellule animali) più appetibili, convenienti e accessibili. Per ulteriori informazioni su chi siamo e sulle nostre attività vi invitiamo a visitare il nostro sito web, il nostro Year in Review 2022 e il nostro blog post sugli Europe Highlights 2022.

La nostra organizzazione sta vivendo una fase di rapida crescita e attualmente è alla ricerca di un International PR Manager che parli fluentemente italiano e che possa contribuire a gestire le relazioni tra GFI e i media in tutta Europa. Per maggiori dettagli su questo posizione vi invitiamo a consultare questa pagina relativa alla posizione.
Come fare la differenza
Nel ruolo di supporto al Senior Communications Manager, il candidato avrà il compito di coinvolgere i media e gli influencer nella promozione delle alternative vegetali e carni coltivate nonché di coordinare le relazioni con i media in tutta Europa.
Il membro del nostro team di comunicazione, sarà responsabile di promuovere una narrazione positiva per GFI Europe e per le proteine sostenibili attraverso le seguenti attività:
Sviluppare e supervisionare la realizzazione di campagne di comunicazione per GFI Europe e per il settore delle proteine sostenibili in tutta Europa.
Incaricare, coordinare e monitorare il lavoro di colleghi, agenzie e freelance al fine di garantire la realizzazione di contenuti di alta qualità e ottenere una copertura mediatica positiva in diverse lingue e paesi europei.
Definire messaggi chiave, materiali per la stampa e contenuti per il sito web e i social media nelle lingue indicate.
Instaurare relazioni con giornalisti e influencer in tutta Europa, nei settori della scienza, dell'economia, dell'alimentazione, dell'agricoltura e della politica.
Collaborare e instaurare rapporti con organizzazioni e aziende leader in Europa al fine di garantire una copertura mediatica positiva e rafforzare il consenso sulle proteine sostenibili.
Monitorare e comprendere lo scenario europeo relativo alle proteine sostenibili al fine di identificare nuove opportunità di sviluppo per il settore e per GFI Europe.
Fornire supporto ai portavoce di GFI Europe nella preparazione di interviste ed eventi.
Essere disponibile a fungere da portavoce di GFI Europe nelle italiano, se necessario.
Partecipare alla creazione di contenuti multimediali per i canali digitali di GFI Europe, compresi i social media, il sito web e le newsletter via e-mail.
Monitorare, valutare e migliorare le attività di public relations di GFI Europe.
Contribuire a un piano strategico per le principali attività di comunicazione di GFI Europe.
(In futuro) Potenzialmente gestione di linea dei membri del team di comunicazione di GFI Europe.
Svolgere altre mansioni pertinenti in base alle necessità.
Chi stiamo cercando
I requisiti richiesti per il ruolo di International PR Manager sono i seguenti:
Interesse per la nostra visione e missione.
Ottime capacità di comunicazione scritta e orale, incluse la redazione di comunicati stampa e articoli persuasivi in italiano.
Passione e consolidata esperienza nell'attività proattiva di media outreach, che comprende lo sviluppo e la creazione di notizie rilevanti e la gestione delle relazioni con i media per ottenere una copertura positiva. Si preferisce che il candidato abbia esperienza pregressa nel settore delle pubbliche relazioni, del giornalismo o di un campo analogo.
Capacità di pensare in modo strategico in termini di pubblico, canali e comunicazione.
Buone capacità analitiche e intuizione: la capacità di individuare con successo opportunità e spunti per garantire visibilità e cogliere nel modo giusto i concetti chiave, il tono e le sfumature dei nostri messaggi.
Ottime capacità relazionali: abilità persuasiva, capacità di creare rapporti e collaborazioni e di lavorare in team.
Approccio pratico: una persona autonoma con spirito d'iniziativa, pronta ad assumersi la responsabilità dei risultati ottenuti.
Capacità di lavorare in remoto in un'organizzazione in rapida crescita ed evoluzione: capacità di operare in modo indipendente e sotto pressione, gestire più progetti contemporaneamente e rispettare le scadenze.
Inglese fluente, sia scritto che parlato.
La conoscenza di altre lingue europee è un vantaggio, ma non è un requisito indispensabile e accogliamo con piacere candidature anche da coloro che non parlano altre lingue.
La nostra missione consiste nella selezione delle risorse più adatte e nella prevenzione di eventuali pregiudizi. Incoraggiamo vivamente persone di ogni cultura, orientamento, età, genere, provenienza e abilità a presentare la propria candidatura. Essendo un'organizzazione a livello europeo, accogliamo con favore candidature da individui appartenenti a nazioni, luoghi e culture di tutto il continente. Dato che valorizziamo un ambiente di lavoro diversificato, la creazione di un ambiente inclusivo, privo di discriminazioni e comportamenti scorretti è una delle nostre priorità, sia durante il processo di selezione, che dopo l'ingresso nel team.
Condizioni
Tipo di contratto: Tempo pieno (orario flessibile), a tempo indeterminato. Potrebbero essere prese in considerazione richieste di orario part-time (0,8 FTE o superiore). Si prega di specificarlo nella candidatura.
Luogo di lavoro: Flessibile – valutiamo candidature provenienti da tutti gli Stati europei. Si tratta di un lavoro da remoto e sarà possibile svolgerlo da casa o da qualsiasi altro luogo scelto. Nel caso il candidato lo desideri, saremo lieti di sostenere i costi del co-working per consentirvi di lavorare da un ufficio. L'intero team di GFI Europe si riunisce fisicamente circa due volte all'anno per 3-4 giorni ciascuna volta. Le spese di viaggio saranno coperte da GFI Europe secondo la nostra politica sui viaggi.
Retribuzione: Lo stipendio e i benefit per tutti le nostre posizioni sono studiati e valutati in base a ruoli simili nel settore no profit, nel paese/luogo di assunzione. Per ragioni di disponibilità, non possiamo completare in anticipo la valutazione per tutti i Paesi europei, ma gli intervalli indicativi (importi totali annui percepiti in termini di stipendio lordo e benefit, compresa l'indennità per il lavoro da remoto) sono presumibilmente i seguenti:
€36,000 a €42,000 se la sede è in Italia.
Incoraggiamo vivamente a candidarsi per questa posizione indipendentemente dal Paese di provenienza in Europa.
Requisiti per il diritto al lavoro: Il candidato selezionato deve essere in possesso del permesso di lavorare nel Paese di residenza entro l'inizio dell'assunzione.
Scadenza per la candidatura: Domenica 23 luglio, ore 23.59 CEST. I candidati saranno contattati dopo tale data, indipendentemente dall'esito della loro candidatura. Prevediamo di inviare un riscontro entro circa una settimana dalla data di scadenza.
Procedura per la candidatura
Si prega di compilare questo breve modulo per candidarsi. È possibile consultare il documento delle attività qui.
Ci auguriamo che ogni candidato abbia l'opportunità di dimostrare il proprio talento e siamo disposti a effettuare tutte le modifiche necessarie per garantire un processo di valutazione adatto alle esigenze di ciascuno. A tal proposito, è possibile inviare un'e-mail all'indirizzo europe-hiring@gfi.org.
Tutti i dettagli della procedura di candidatura sono descritti nella brochure dedicata alla posizione. Non vediamo l'ora di conoscervi!
Per ulteriori chiarimenti
Per domande specifiche su questo ruolo, si consiglia di scrivere all'indirizzo europe-hiring@gfi.org. Se siete arrivati fin qui ma avete deciso di non candidarvi, vi preghiamo di condividere la descrizione della posizione con qualcuno nella vostra rete che potrebbe essere adatto a questo ruolo! Grazie.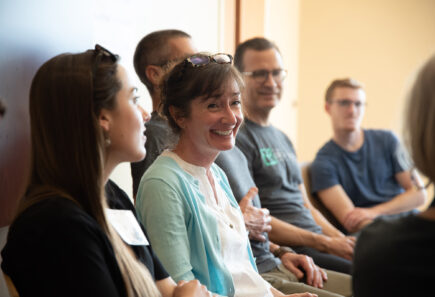 Other sustainable protein career opportunities
Explore other GFI Europe job openings, find opportunities across the sustainable protein sector, and sign up to our talent database to hear about new roles.