Managing Director
Remote
Application deadline: 12 February 2023, 11.59pm CET
(late applications accepted until 19 February)
GFI Europe is looking for its new Managing Director to lead the team making Europe's food system better for the planet, people, and animals.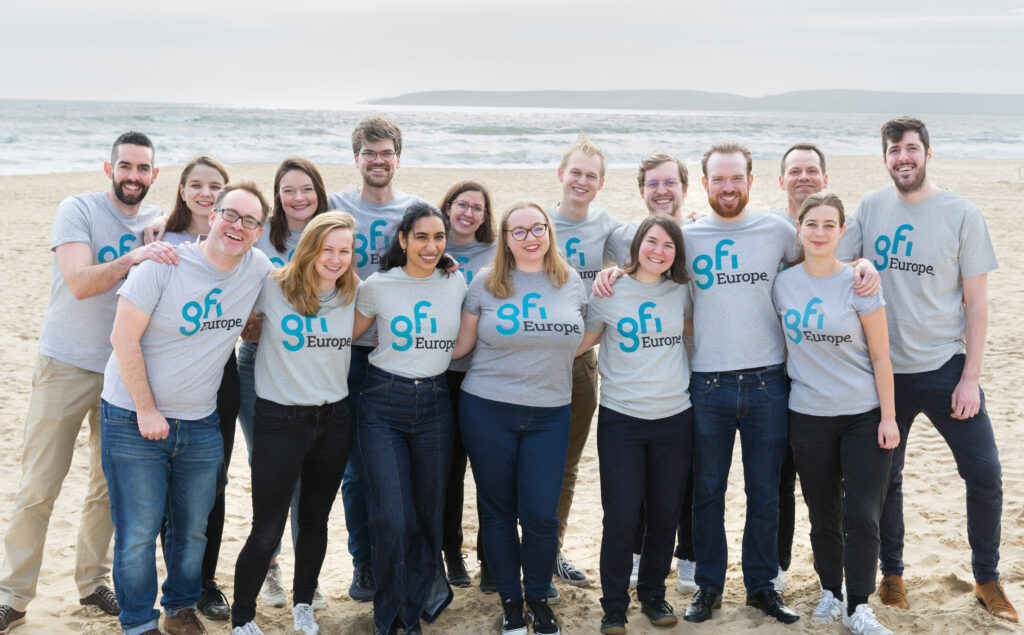 Job description
Lead the team making Europe's food system better for the planet, people, and animals.
The Good Food Institute Europe (GFI Europe) was founded in 2019 and is at the forefront of the movement to transform meat production in order to solve some of the world's biggest problems, from climate change and global hunger to antibiotic resistance and animal suffering.
We work with scientists, businesses and policymakers to make plant-based and cultivated meat (grown directly from cells) delicious, affordable and accessible. Please check out the rest of our website, our 2021 Year in Review, our global tactical plan (see p27 for Europe), and our 2022 Europe Highlights blog post to find out more about who we are and what we do.
GFI Europe is an affiliate of GFI US and is part of a global network of GFI nonprofit organisations (in the United States, Asia-Pacific, India, Israel, Brazil, and Europe), all working together to achieve our shared vision. Powered by philanthropic support, we share a common theory of change and collaborate closely in order to achieve it. In this role, you will benefit from – and contribute to – the mutual support, resources, and expertise of our global team. You can find out more about GFI's work around the world here.
For more information about GFI, GFI Europe, and this role, please take a look at the job brochure.
We recently held a live Q&A about this role, the recording of which can be found below.
Links mentioned in the video can be found below:
How you will make a difference
You will have high responsibility and high impact. You will significantly influence how quickly Europe and the world move to a more ethical and sustainable food system.
Reporting to, and appointed by, the Board of GFI Europe, you will:
Lead the organisation, and take ultimate responsibility for the maximisation of outcomes and impact in pursuit of our mission to make plant-based, fermentation-made and cultivated meat delicious, affordable and accessible.
Manage the day-to-day work of the organisation, including overseeing and coordinating delegated programmatic functions.
Lead GFI Europe's fantastic team, including line-managing, mentoring and coaching direct reports, developing talent, and taking ultimate responsibility for the performance, support and culture of the whole team.
Provide strategic leadership, including working with the team on strategic planning, annual and cyclical setting of Objectives and Key Results, prioritisation and evaluation of work, evaluating new ideas and opportunities, and ensuring all staff are engaged in tasks that are aligned with the organisation's goals.
Work closely with global and European fundraising teams to help ensure that GFI Europe achieves its fundraising goals, and represent the organisation to donors and prospective supporters as required.
In collaboration with the Board, Strategic Advisor and staff team, oversee the development of new roles at GFI Europe, and ensure that each role is filled by the strongest possible applicant, building a high-performing, diverse, pan-European team to advance our mission.
Take ultimate responsibility for internal promotions/role title changes, performance management, setting salaries, and professional development policies, working closely with the Operations team.
Take ultimate responsibility for the financial health and probity of the organisation, working with the Operations team to devise and manage the delivery of budgets and financial plans, oversee spending and make individual budgetary decisions, and ensure timely delivery of all required financial reports.
Participate in cross-affiliate strategic coordination as a member of the GFI Global Leadership Team, which comprises senior management of GFI US, and the heads of GFI affiliate organisations in Asia, Israel, and Brazil.
Serve as a public representative of, and spokesperson for, the organisation by speaking at conferences, events, and with the media.
Ensure that GFI Europe remains legally compliant and, working alongside the Board, well-governed. Ensure that GFI Europe operates in line with the Affiliate Agreement, which sets out its relationship with GFI US.
Ensure timely delivery of all required reports to GFI US and to GFI Europe's board(s).
Champion and work to integrate diversity, equity and inclusion into the day-to-day work and culture of the team.
Perform other duties as appropriate.
Who we're looking for
You must have:
A passion for GFI's philosophy and mission.
Outstanding strategic skills and abilities, including impact-focused prioritisation.
Outstanding leadership and management skills, including experience compassionately and successfully leading a team to deliver high impact (NB this does not necessarily have to be at head-of-organisation level, but it must include an element of team or sub-team leadership – ie more than just one direct report).
Exceptional analytical skills, and good judgement; the ability to absorb and process a range of types of information, understand the wide range of activities that GFI undertakes, provide well-judged advice to members of our programmatic teams, and thoughtfully take difficult decisions about trade-offs and prioritisation across our work.
The ability to oversee the management of significant financial resources, including working with the Operations team to develop, track and report on budgets.
Excellent interpersonal skills, comfort and confidence with networking, and the ability to build and maintain strong relationships with a wide variety of stakeholders.
Strong communication skills, including the ability to convincingly articulate and explain our mission and work, and represent the organisation through the media, and with programmatic stakeholders, and donors. You must have strong public speaking skills and the ability to select and convey the right tone and types of messages for a range of audiences and stakeholders.
Comfort working and managing a team remotely and in a growing organisation.
Enthusiasm, a strong work ethic and self-motivation; a sense of ownership and responsibility to drive outcomes.
An affinity with our commitment to diversity, equity and inclusion, and with maintaining our welcoming and supportive culture.
The ability to travel within Europe and globally for Global Leadership Team retreats, Europe team retreats, donor meetings, speaking engagements, etc.
Excellent English, both written and spoken.
It would be an advantage to have some or all of the following attributes, but none of them are prerequisites, and we welcome applications from candidates without any or all of them:
Strong knowledge of and/or experience in leading a nonprofit or other organisation.
Familiarity with, or experience working in, the sustainable proteins sector in Europe.
The ability to work in European languages in addition to English.
We want the best people and we don't want biases holding us back. We strongly encourage people of every colour, orientation, age, gender, origin, and ability to apply. As we are a pan-European organisation, we welcome applications from people from nations, locations and cultures across the whole continent. Because we value a diverse workplace, we prioritize an inclusive climate absent of discrimination and harassment during the application process and after you join the team.
Benefits and the fine print
Terms of employment: Full-time (flexible hours), permanent.
Reports to: GFI Europe's Board.
Location: We will consider applicants from anywhere in Europe. This is a remote role, and you will be able to work from home, or anywhere you choose. We are happy to support costs for co-working to enable you to work from an office if you wish. The whole GFI Europe team aims to get together in person approximately twice per year for around 3-4 days at a time. Travel costs will be covered by GFI Europe within our travel policy.
Salary and benefits: The salary and benefits package for all of our roles are researched and benchmarked against nonprofits and think tanks in the country of hire, and our policy is to pay 20% above the market rate. Due to capacity, we cannot complete this detailed research for every European country in advance, but indicative ranges are:

If based in Germany: €102,000 to €114,000 gross per year
If based in the UK: £78,000 to £92,000 gross per year.
We actively encourage people from all countries across Europe to apply for this role.
Right to work requirements: The successful candidate must, by the start of the employment, have permission to work in the country where they are based, and to be able to travel within the EU.
Application deadline: 12 February 2022, 11.59pm CET (late applications accepted until 19 February). We will get back to all candidates after that date, no matter the outcome of their application.
Application process
To submit your application, please complete this short form, where you will upload:
Your CV (1 or 2 pages, and no longer, please).
A short cover letter (1 or 2 pages, and no longer, please). This should:

Set out what motivates you to apply for this role.
Make a clear and compelling case for why you'd be a great candidate for this role, with reference to the job description.
Give an example of how you've successfully led a team to deliver impact.
Your completed sample work task, the instructions for which can be found here.
We want you to have every opportunity to shine and show us your talents – we are happy to make all the reasonable adjustments that we possibly can to make sure the assessment process works for you. Please email us at europe-md@gfi.org.
Approximate timelines for the assessment process are outlined in the job brochure. We really look forward to hearing from you!
Questions
If you have any questions about this role, please do reach out to us at europe-md@gfi.org. If you've read this far but decided not to apply, please share this job description with someone else in your network who you think might be a good fit for the role! Thank you.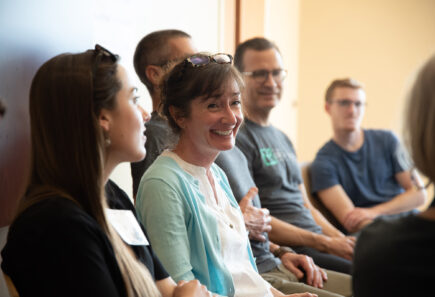 Other sustainable protein career opportunities
Explore other GFI Europe job openings, find opportunities across the sustainable protein sector, and sign up to our talent database to hear about new roles.