Prospect Research Manager
Application deadline: 12 November 2023, 11.59pm CET.
Remote
The Good Food Institute Europe is looking for a Prospect Research Manager to support GFI's fundraising efforts in Europe.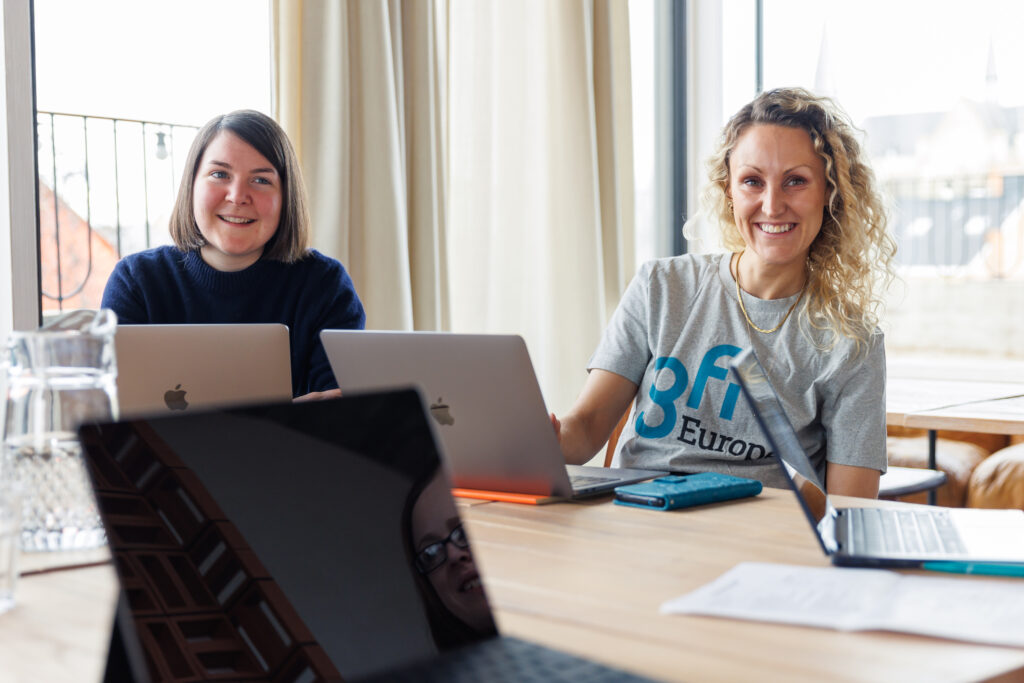 Background to the role
The Good Food Institute Europe (GFI Europe) is at the forefront of the movement to transform meat production in order to solve some of the world's biggest problems, from climate change and global hunger, to antibiotic resistance and animal suffering.
We work with scientists, businesses and policymakers to make plant-based and cultivated meat (grown directly from cells) delicious, affordable and accessible. Please check out the rest of our website, our 2022 Year in Review and our 2022 Europe Highlights blog post to find out more about who we are and what we do.
We are at an exciting stage in our growth and are looking for a Prospect Research Manager to support GFI's fundraising efforts in Europe. For more information about this role, please take a look at the job brochure.
How you will make a difference
The work of GFI is powered by philanthropy. Reporting to the Senior Philanthropy Manager, you will be responsible for maintaining a healthy and sustainable pipeline of philanthropic prospects for GFI, and you will be a strategic partner to our frontline fundraising team.
An initial focus of your role will be the project management of a philanthropic landscape analysis of the funding potential for GFI in Europe. This will help to inform our future prospect development strategy, fully aligned and integrated with the GFI global fundraising strategy, and as such, this role will have high responsibility and high impact.
Your performance in this role has the potential to make a significant impact on how quickly Europe and the world move to a more ethical and sustainable food system.
To achieve this, you will:
Maintain a healthy and sustainable pipeline of philanthropic prospects for GFI, including by:

Identifying new potential philanthropic prospects (individuals and foundations) from across Europe and doing initial qualification work.
Conducting pipeline meetings with frontline fundraisers to track progress, making recommendations about progressing prospects through the pipeline and moving donors between portfolios.
Managing prospect research projects to help inform GFI's development strategy in Europe as the need arises.
Monitoring and evaluating the progression of donors and prospects through our pipeline, and collaborating with colleagues to assess the effectiveness of our prospect research activities.
Using our CRM system (Salesforce) to pull reports and lists, and analyse data.

Equip frontline fundraisers to prioritise, engage effectively with prospects and donors and build long-term, meaningful relationships, including by:

Producing accurate, thorough prospect/donor briefings to inform engagement plans, meeting preparation and donor stewardship.
Using online research databases (e.g. Lexis Diligence, Riskscreen, Factiva) and making recommendations as to the most useful and cost-effective databases and tools to inform prospect research and keep informed of relevant news.
Rating wealth and capacity and recommending ambitious, achievable and appropriate ask amounts.
Relationship-mapping to identify the most effective ways for GFI Europe fundraisers to identify and leverage connections to new prospects in multiple European countries.
Producing briefings on attendees ahead of donor events.

Ensure GFI is compliant with best practice and minimising reputational risk, including by:

Conducting due diligence on major donors ahead of accepting gifts and ensuring that gift acceptance policies are up-to-date and adhered to.
Ensuring that all of GFI Europe's fundraising practices comply with GDPR, PECR and other applicable data protection legislation.
Organising and potentially delivering best practice sessions on compliance-related topics for frontline fundraisers.
Developing, implementing and maintaining relevant policies and procedures (for example, a Gift Acceptance policy and a Fundraising From Vulnerable Persons policy for GFI Europe).

Perform other relevant duties as required.
Your work will be predominantly focused on donors and prospects to GFI Europe and Europe-based prospects and donors to GFI globally; however, due to GFI's global collaborative development model, you may also provide some support to our US and global fundraising teams as the need arises.
Who we're looking for
You must have:
A passion for GFI's philosophy and mission.
A solid understanding of data protection legislation in at least one country in Europe, and how this impacts prospect development work.
An excellent knowledge of the philanthropic sector and culture in at least one (ideally, multiple) European countries, or an aptitude to quickly understand this.
A proven track record of producing high-quality prospect research on individuals and foundations which has helped to inform and progress major donor relationships.
The ability and confidence to make recommendations to frontline fundraisers regarding relationship-building and fundraising strategies.
Effective written communication skills; presenting the above data in a concise, clear and actionable way to frontline fundraisers.
A proven track record of implementing successful pipeline management processes: developing strategies and systems to manage prospects, from identification to qualification and allocation, and comfort using a CRM database to manage this process.
Comfort with and knowledge of online research databases and tools.
Good judgement and responsible decision-making with regard to screening individuals and foundations for potential reputational risks.
Excellent prioritisation and organisation skills; consistently following through on commitments, reliably bringing simultaneous tasks and projects to completion, ensuring that all aspects are addressed comprehensively and nothing is overlooked, and allocating time effectively to manage competing deadlines, including in the event of unexpected, urgent requests.
Attention to detail: accuracy in recording and tracking information.
Ability to identify relevant knowledge gaps and deliver effective training sessions through thorough planning and excellent verbal communication skills.
A high degree of professionalism, confidentiality, ethical sensitivity and discretion.
Enthusiasm, a strong work ethic and self-motivation; a sense of ownership and responsibility to drive outcomes.
An affinity with our commitment to diversity, equity and inclusion, and with maintaining our welcoming and supportive culture.
Good level of IT literacy and a willingness to learn new software packages.
Fluent English, both written and spoken.
It would be an advantage to have some or all of the following attributes, but none of them are prerequisites, and we welcome applications from candidates without any or all of them:
A solid understanding of the finance, business and investment sectors as they relate to wealth and capacity ratings, and informing successful philanthropic solicitations.
Knowledge of cryptocurrencies, Donor Advised Funds, and/or professional advisers.
The ability to work in European languages in addition to English. German, French or Dutch would be a particular advantage.
Project management experience (formal or informal).
We want the best people and we know that building a diverse, inclusive workplace leads to stronger, happier, more productive and resilient teams. We strongly encourage people of every ethnicity, orientation, age, gender, origin, socio-economic background, and ability to apply. As a pan-European organisation, we welcome applications from across the whole continent. Because we value a diverse workplace, we prioritise an inclusive culture absent of discrimination and harassment during the application process and after you join the team.
Benefits and the fine print
Terms of employment: Full-time (flexible hours), permanent. Requests for part-time hours (minimum 20 hours/week) can be considered – please state in your application.
Location: Flexible – we will consider applicants from anywhere in Europe. This is a remote role, and you will be able to work from home, or anywhere you choose. We are happy to consider supporting costs for co-working to enable you to work from an office if you wish. The whole GFI Europe team aims to get together in person approximately twice per year for around 3-5 days at a time. Travel costs will be covered by GFI Europe within our travel policy.
Salary and benefits: The salary and benefits package for all of our roles are researched and benchmarked based on similar nonprofit roles in the country/location of hire. Due to capacity, we cannot complete that research for every European country in advance, but approximate indicative ranges (total annual amounts received in gross salary plus benefits including home-working allowance) are likely to be:

£44,000 to £48,000 if based in the UK.
€56,160 to €64,440 if based in Germany.

We actively encourage people from all countries across Europe to apply for this role.
Right to work requirements: The successful candidate must, by the start of the employment, have permission to work in the country where they are based, and to be able to travel within the EU.
Application Deadline: 12 November 2023, 11.59pm CET. We will get back to all candidates after that date, no matter the outcome of their application. You should expect to hear back from us within about a week of the deadline.
Application process
Please upload your CV (without a picture) and sample work tasks through this short application form. The sample work tasks document can be found here.
We want you to have every opportunity to shine and show us your talents – we are happy to make all the reasonable adjustments that we possibly can to make sure the assessment process works for you. Email us at europe-hiring@gfi.org.
The full application process is outlined in the job brochure. We really look forward to hearing from you!
Any questions?
The recording of our recent live question and answer session on the role can be seen below.
If you have any questions about this role, please do reach out to us at europe-hiring@gfi.org. If you've read this far but decided not to apply, please share this job description with someone else in your network who you think might be a good fit for the role! Thank you.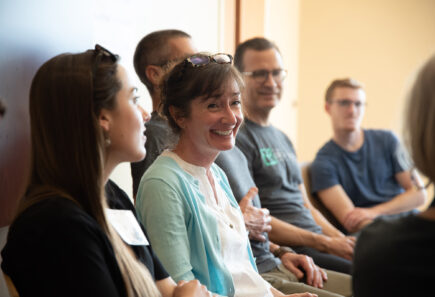 Other sustainable protein career opportunities
Explore other GFI Europe job openings, find opportunities across the sustainable protein sector, and sign up to our talent database to hear about new roles.