Research and Resource Manager
Home-based
Application deadline: 13 November 2022, 11.59pm CET
GFI Europe is looking for a Research and Resource Manager to develop research priorities and resources to accelerate the sustainable protein industry.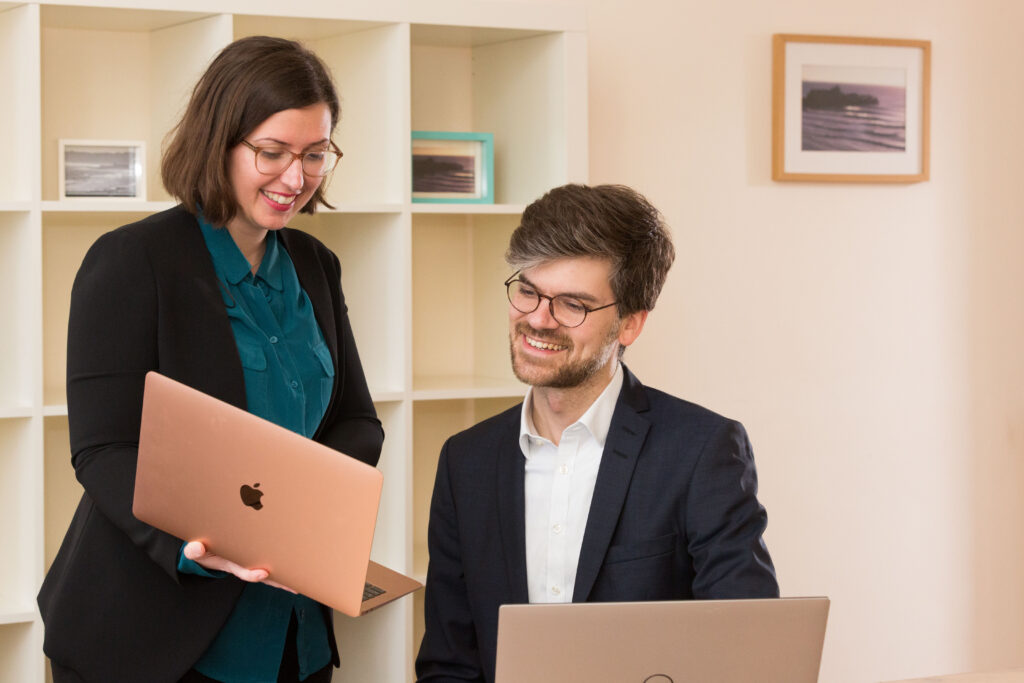 Job description
Develop research priorities and resources to accelerate the sustainable protein industry
The Good Food Institute Europe (GFI Europe) is at the forefront of the movement to transform meat production in order to solve some of the world's biggest problems, from climate change and global hunger, to antibiotic resistance and animal suffering.
We work with scientists, businesses and policymakers to make plant-based, fermentation-made and cultivated meat delicious, affordable and accessible. Please check out our website, our 2021 Year in Review, and our 2021 Europe Highlights blog post to find out more about who we are and what we do.
We are at an exciting stage in our growth, and are looking for a Research & Resource Manager to join our team. For more information about this role, please take a look at the job brochure.
How you will make a difference
While many plant-based, fermentation, and cultivated products and companies already exist, they still comprise a small percentage of the market share of total meat, eggs, dairy, and seafood. In order for sustainable proteins to address the world's biggest problems, the industry needs to scale up rapidly. In this role, you will develop research and resources that support companies and investors in navigating the sustainable protein landscape in Europe and accelerate the growth of the industry.
As a member of our growing corporate engagement team, you will be responsible for:
Managing the identification and prioritisation of industry research and resource needs and gaps, working with GFI Europe's Corporate Engagement Manager and the wider team as necessary.
Leading the implementation of key market and consumer research projects focused on the European market, working with external partners as needed.
Creating compelling communications materials and reports explaining research results.
Leading the development of new resources – for example manuals, guides, databases, webinars – to support and inform various corporate engagement audiences.
Partnering with corporate engagement colleagues in other affiliates to support development of global reports and resources (eg the annual State of the Industry Reports).
Monitoring and keeping the GFI Europe team abreast of the latest industry news and insights as it relates to market and consumer information.
Overseeing the department's internal knowledge management. This includes organising and maintaining the department's market and consumer research and external reports, and creating, updating, and organising presentation decks with the most recent and compelling data points, charts, and studies.
Strengthening GFI Europe's reputation as a thought leader by presenting research at relevant conferences and events.
Partnering with our communications team to share new insights and data with the media and target audiences.
Performing other tasks as required as a member of our small, nimble team.
Who we're looking for
You must have:
A passion for GFI's philosophy and mission.
Relevant research, analysis, and/or consumer insights experience.
Experience working in the food industry, other consumer goods sectors, startups, investment space, market/consumer research companies, consulting, or other relevant areas (business or otherwise).
Strong analytical and organisational skills.
Excellent written communication skills, including the ability to succinctly communicate actionable insights to stakeholders.
Strong Excel and data management skills.
Creativity, resourcefulness, and problem-solving ability.
A can-do approach: a self-starter with the motivation and initiative to take responsibility for delivering impact and an ability to see projects through to completion.
Comfort working remotely in a rapidly-growing and evolving organisation: the ability to work well independently and under pressure, manage multiple projects simultaneously, and meet deadlines.
Outstanding English, particularly in writing.
The ideal candidate may also have some of the following, although these are absolutely not requirements:
Data visualisation skills, eg Power BI proficiency.
Familiarity with syndicated sales data such as Nielsen, Euromonitor and IRI.
The ability to speak other European languages.
We want the best people and we don't want biases holding us back. We strongly encourage people of every colour, orientation, age, gender, origin, and ability to apply. As we are a pan-European organisation, we welcome applications from people from nations, locations and cultures across the whole continent. Because we value a diverse workplace, we prioritise an inclusive climate absent of discrimination and harassment during the application process and after you join the team.
Benefits and the fine print
Terms of employment: Full-time (flexible hours), permanent. Requests for part-time hours (0.8 FTE or above) can be considered – please state in your application.
Location: We will consider candidates from anywhere in Europe. This is a remote role, and you will be able to work from home, or anywhere you choose. We are happy to consider supporting costs for co-working to enable you to work from an office if you wish. The whole GFI Europe team aims to get together in person approximately twice per year for around 3-4 days at a time. Travel costs will be covered by GFI Europe within our travel policy.
Salary and benefits: The salary and benefits package for all of our roles are researched and benchmarked based on similar nonprofit roles in the country/location of hire. Due to capacity, we cannot complete that research for every European country in advance, but approximate indicative ranges (total annual amounts received in gross salary plus benefits including home-working allowance) are likely to be:

€4,110 – €4,400 per month if based in Germany.
£42,800 – £47,000 per year if based in the UK.
We actively encourage people from all countries across Europe to apply for this role.
Right to work requirements: The successful candidate must, by the start of the employment, have permission to work in the country where they are based, and to be able to travel within the EU.
Application Deadline: 13 November 2022, 11.59pm CET. We will get back to all candidates after that date, no matter the outcome of their application. You should expect to hear back from us within about a week of the deadline.
Application process
Please upload your CV and sample work tasks through this short application form. The sample work tasks document can be found here.
We want you to have every opportunity to shine and show us your talents – we are happy to make all the reasonable adjustments that we possibly can to make sure the assessment process works for you. Email us at europe-hiring@gfi.org.
The full application process is outlined in the job brochure. We really look forward to hearing from you!
Questions
Watch the recording of our Q&A session, where Corporate Engagement Manager Carlotte Lucas and Talent Acquisition and Diversity, Equity and Inclusion Specialist Catherine Derieux answered applicants' questions about the role:
If you have any questions about this role, please do reach out to us at europe-hiring@gfi.org. If you've read this far but decided not to apply, please share this job description with someone else in your network who you think might be a good fit for the role! Thank you.
If you've read this far but decided not to apply, please share this job description with someone else in your network who you think might be a good fit for the role! Thank you.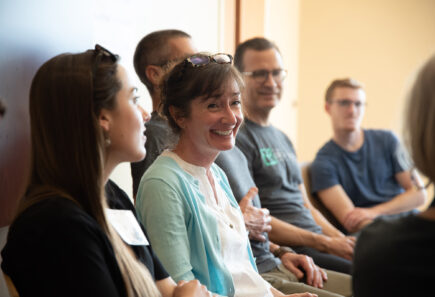 Other sustainable protein career opportunities
Explore other GFI Europe job openings, find opportunities across the sustainable protein sector, and sign up to our talent database to hear about new roles.