Sweden Policy Consultant
Home-based
Application deadline: 23 October 2022, 11.59pm CEST.
The Good Food Institute Europe is procuring a part-time Policy Consultant for a 10 month Project in Sweden.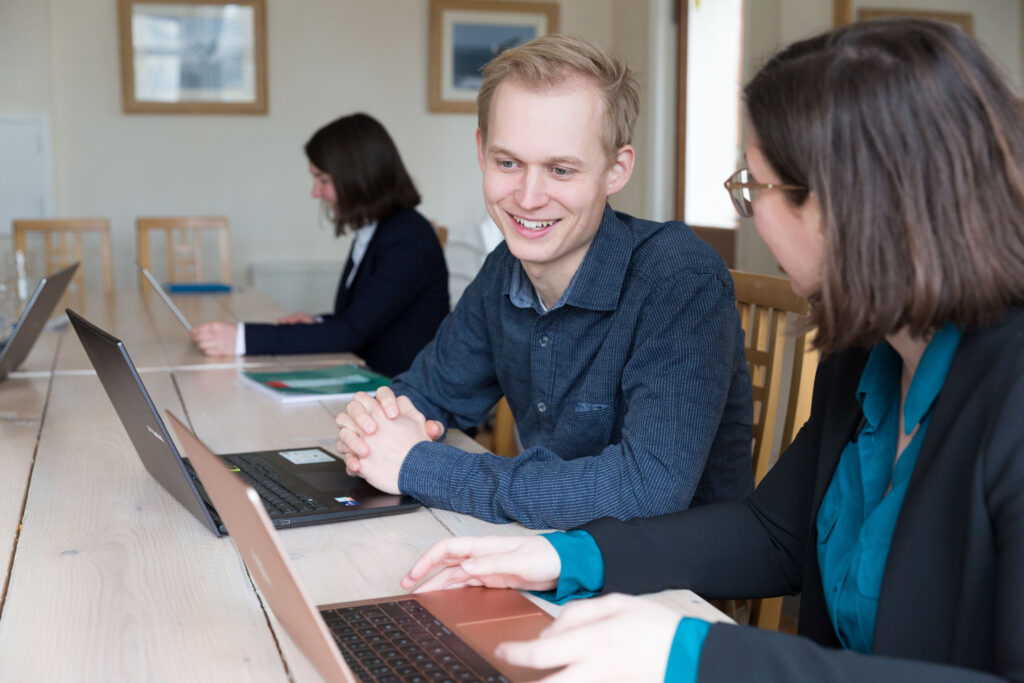 Background to the role
The Good Food Institute Europe (GFI Europe) is at the forefront of the movement to transform meat production in order to solve some of the world's biggest problems, from climate change and global hunger, to antibiotic resistance and animal suffering.
We work with scientists, businesses and policymakers to make plant-based and cultivated meat (grown directly from cells) delicious, affordable and accessible. Please check out the rest of our website, our 2021 Year in Review and our 2021 Europe highlights blog post to find out more about who we are and what we do.
One of our key objectives is to boost the amount of research and development funding that governments across Europe devote to plant-based and cultivated meat. So far, we've focused our engagement efforts at the EU level in Brussels and in several key countries such as the UK and Germany.
With growing awareness of the societal and environmental benefits of sustainable proteins, there is a significant opportunity to boost publicly funded innovation for sustainable proteins in Sweden.
As part of GFI Europe's wider work to advance sustainable proteins across Europe, GFI Europe wishes to contract a consultant with expertise in policy and public affairs in Sweden. The consultant will build relationships with policymakers and stakeholders, engage in policy dialogues around R&D funding, and ensure an ever increasing amount of public money is dedicated to R&D to advance sustainable proteins, driving a more sustainable, just, and healthy food system.
This will be a ten month contract (with the possibility of extension depending on funding) to accelerate public R&D funding of the plant-based and cultivated meat sectors in Sweden. The consultant will work closely with members of the GFI Europe team who work on policy, corporate engagement, science and technology, and communications.
How you will make a difference
You will spearhead GFI Europe's work in Sweden by building key relationships and accelerating support for GFI's mission to advance sustainable proteins. You will work independently and in close collaboration with the rest of the GFI Europe team to:
Deliver positive policy change to support plant-based, cultivated, and fermentation derived proteins in Sweden.
Track legislative and nonlegislative policy developments relating to research and innovation, regulatory affairs, labelling, and fair access to market for sustainable proteins.
Build relationships with relevant policy-makers and officials in government and in relevant research agencies, and identify and cultivate champions for the sector.
Work cooperatively with other nonprofit organisations, companies and stakeholders, cultivating strong relationships and engaging respectfully with people who are still to be persuaded.
Support the GFI Europe communications team to build the profile of sustainable proteins in Sweden.
Represent GFI Europe in meetings with stakeholders and at public events where opportunities arise.
Work closely with the rest of the GFI Europe team to ensure that the relevant stakeholders are aware of Swedish funding opportunities.
Tailor GFI policy materials for use in the local context.
Perform other tasks as required.
Who we're looking for
You must have:
Experience delivering policy change in Sweden, evidenced through policy or public affairs roles, experience in a government, public institution, political party, NGO, think tank, industry association, public affairs agency, consulting firm, lobbying organisation, or other relevant institution.
Excellent networking, interpersonal, influencing, and relationship-building skills, and the ability to build strong, collaborative and positive relationships with external stakeholders.
Outstanding written and verbal communication skills in Swedish.
Fluent Swedish and English, both written and spoken.
Desirable:
Experience in environmental, agricultural, research and innovation, or food policy.
An existing network of contacts in the environmental, agricultural, research and innovation, or food policy sectors.
We want the best people and we don't want biases holding us back. We strongly encourage people of every colour, orientation, age, gender, origin, and ability to apply. Because we value a diverse workplace, we prioritise an inclusive climate absent of discrimination and harassment during the application process and after you join the team.
Benefits and the fine print
Length of Engagement: Start date as soon as possible, scheduled to end on 31 September 2023. Contract of 50% FTE, with the possibility of renewal or extension subject to performance and funding availability.
Location: You will mainly be working remotely: from your home, or wherever you choose. You will be required to travel to Stockholm frequently for meetings.
Rate: 45,140 SEK monthly fee inclusive of all fees and taxes. Consultants based in the EU will pay VAT at the Belgian rate of 21% through a reverse charge.
Application Deadline. 23 October 2022, 11.59pm CEST.
Application process
Please complete this short form, upload your CV, and complete a short task of 250 words through this application form.
Successful applicants will be invited to carry out a written assignment during one week, followed by two interviews.
We really look forward to hearing from you!
We want you to have every opportunity to shine and show us your talents – we are happy to make all the reasonable adjustments we possibly can to make sure the assessment process works for you. Email us at europe-hiring@gfi.org
Questions
If you have any questions about this role, please do reach out to us at europe-hiring@gfi.org with the subject line "Sweden Policy Consultant". If you've read this far but decided not to apply, please feel free to share this job description with someone else in your network who you think might be a good fit for the role. Thank you.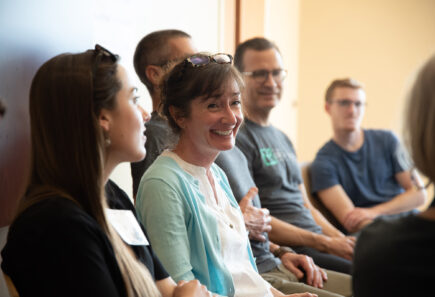 Other sustainable protein career opportunities
Explore other GFI Europe job openings, find opportunities across the sustainable protein sector, and sign up to our talent database to hear about new roles.