Policy Officer
Home-based
Application deadline: 26 June, 11.59pm CEST
The Good Food Institute Europe is looking for a Policy Officer to influence how quickly Europe moves to a more ethical and sustainable food system.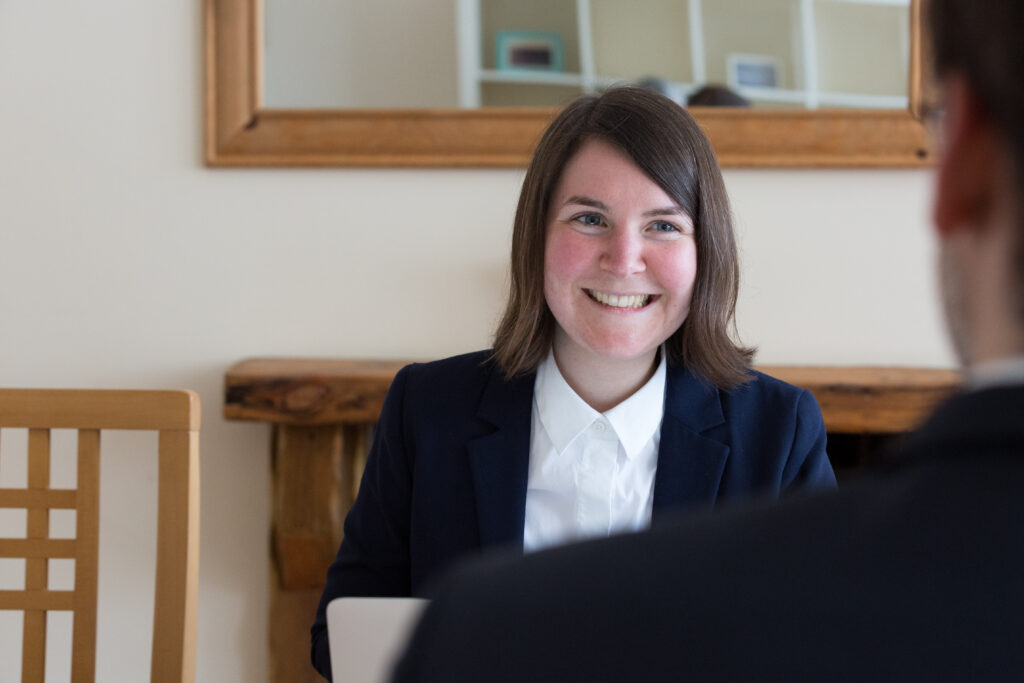 Job description
Help people, animals and the planet by delivering supportive public policy for plant-based and cultivated meat in the EU
The Good Food Institute Europe (GFI Europe) is at the forefront of the movement to transform meat production in order to solve some of the world's biggest problems, from climate change and global hunger, to antibiotic resistance and animal suffering.
We work with scientists, businesses and policymakers to make plant-based and cultivated meat (grown directly from cells) delicious, affordable and accessible. Please check out the rest of our website, our 2021 Year in Review and our 2021 Europe Highlights blog post to find out more about who we are and what we do.
We are at an exciting stage in our growth, and are looking for a Policy Officer to join our team. For more information about this role, please read the job brochure.
How you will make a difference
Your role will have high responsibility and high impact. You will significantly influence how quickly Europe and the world moves to a more ethical and sustainable food system.
Reporting to our Senior Policy Manager, you will be responsible for driving policy impact in Brussels and beyond on sustainable proteins. This will include, among other things, working to deliver a fair, evidence-based regulatory path to market for plant-based and cultivated proteins in the EU, driving significantly more public investment into research and development for plant-based and cultivated meat, and ensuring that the labelling of plant-based food products is not unfairly restricted.
To achieve this you will:
Deliver positive policy change to support plant-based and cultivated proteins at the EU level, and, where the opportunity arises, at the national level across Europe.
Support policy colleagues to develop and execute lobbying strategies and to scope out new areas of work, based on thorough research and mapping of decision-makers.
Provide support in building and maintaining relationships with senior politicians and officials of the European Parliament, the European Commission, the Council of the EU, and other public institutions.
Work cooperatively with other nonprofit organisations, companies and stakeholders, cultivating strong relationships and engaging respectfully with people who are still to be persuaded.
Closely monitor and stay abreast of relevant policy and legislative proposals, spotting opportunities and pre-empting threats.
Create persuasive letters, factsheets, policy briefs, and other materials.
Together with colleagues, work with the media and use social media to help deliver our policy objectives.
Represent GFI Europe in meetings with stakeholders and at public events where opportunities arise.
Work with GFI's international affiliates to ensure that our activities in Europe support positive policy change for sustainable proteins internationally.
Perform other tasks as required.
Who we're looking for
You must have:
A passion for GFI's philosophy and mission.
Enthusiasm for driving policy change at EU level.
Experience working on policy in the EU, or at a national or multilateral level, for example in a government, public institution, political party, NGO, think tank, industry association, public affairs agency, consulting firm, lobbying organisation or other relevant institution.
Outstanding written and verbal communication skills.
Excellent networking, interpersonal, influencing, and relationship-building abilities, and the credibility and persuasiveness to represent GFI to officials and politicians.
Strong team spirit and open and collaborative instincts.
A can-do approach: a self-starter with the drive and initiative to take responsibility for delivering impact and an ability to see projects through to completion.
Comfort working remotely in a rapidly-growing organisation: the ability to work well independently and under pressure, set priorities, coordinate multiple projects simultaneously, and meet deadlines.
An eagerness to learn and to take on new challenges and responsibilities over time.
Fluent English, both written and spoken.
It would be an advantage to have some or all of the following attributes, but none of them are prerequisites, and we very much welcome applications from candidates without any or all of them:
Up-to-date knowledge about relevant, current EU policy initiatives, for example the Novel Food Regulation, the Horizon Europe programme, the European Green Deal, and the Farm to Fork Strategy.
A strong network of contacts in the EU.
A demonstrated ability to build alliances with NGOs and industry actors.
The ability to speak European languages other than English.
We want the best people and we don't want biases holding us back. We strongly encourage people of every colour, orientation, age, gender, origin, and ability to apply. Because we value a diverse workplace, we prioritise an inclusive climate absent of discrimination and harassment during the application process and after you join the team.
Benefits and the fine print
Terms of employment: Full-time (flexible hours), permanent. Requests for part-time hours (0.5 FTE or above) can be considered – please state in your application.
Location: Flexible – we will consider applicants from anywhere in Europe. You will mainly be working remotely from your home, or wherever you choose. We are happy to consider supporting costs for co-working to enable you to work from an office if you wish. You will need to be willing and able to travel to Brussels approximately every couple of months. Once the Covid-19 situation has cleared, you and the whole GFI Europe team will get together in person approximately twice per year for around 3-4 days at a time. Travel costs will be covered by GFI Europe within our travel policy.
Salary: €2,500 – €2,750 gross monthly salary plus benefits including 13th month, home-working allowance, holiday pay, representation allowance, meal vouchers, eco vouchers, public transport and professional development allocation. The approximate annual value of the gross salary plus benefits package would be: €39,700 to €43,200. This range and benefits package is based on a Brussels hire and will be adjusted based on local nonprofit norms if hired elsewhere in Europe.
Right to work requirements: The successful candidate must, by the start of the employment, have permission to work in the country where they are based (whether EU or non-EU).
Application Deadline: 26 June, 11.59pm CEST.
Application process
Please upload your CV and sample work tasks through the short application form here. The sample work tasks document can be found here.
The full application process is outlined in the job brochure. We really look forward to hearing from you!
Ihre Fragen
Watch the recording of our Q&A session, where Senior Policy Manager Alex Holst and Talent Acquisition and Diversity, Equity and Inclusion Specialist Catherine Derieux answered applicants' questions about the role:
If you have any questions about this role, please do reach out to us at europe-hiring@gfi.org.
If you've read this far but decided not to apply, please share this job description with someone else in your network who you think might be a good fit for the role! Thank you.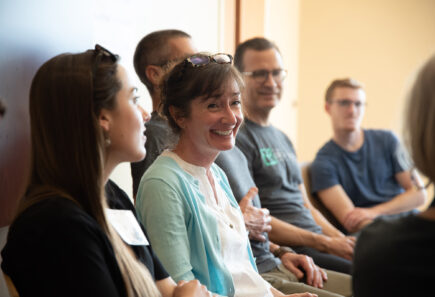 Other sustainable protein career opportunities
Explore other GFI Europe job openings, find opportunities across the sustainable protein sector, and sign up to our talent database to hear about new roles.