Science and Technology Research Support Manager
Application deadline: Monday 19 December, 11.59pm CET.
The Good Food Institute Europe is looking for a Science and Technology Research Support Manager to help enable the scientific community to collaborate to build a sustainable food system.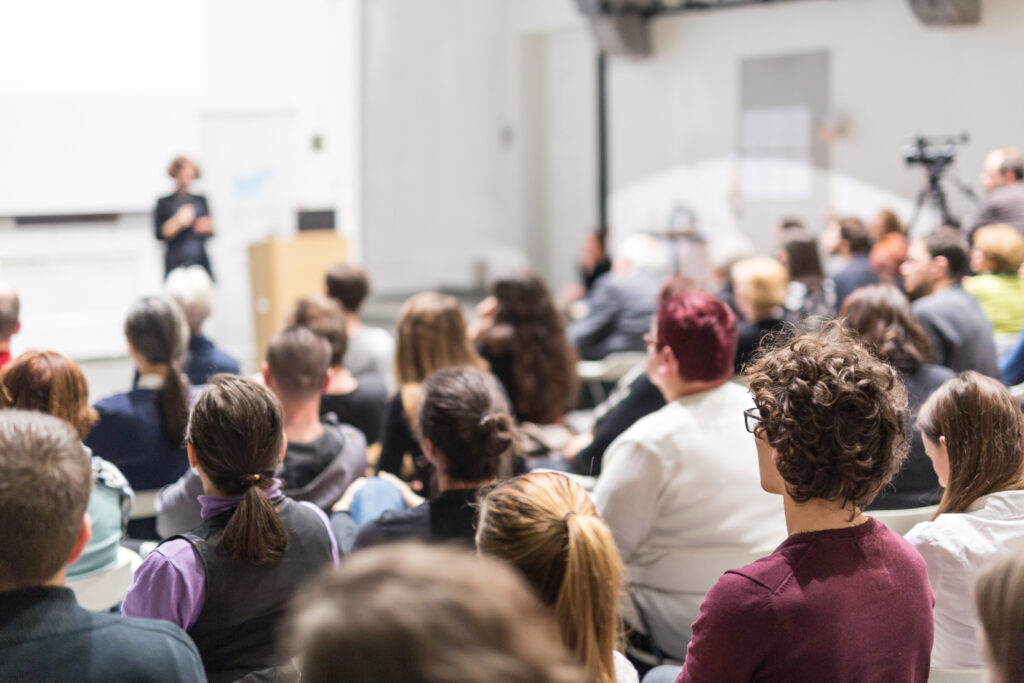 Hintergrund der zu besetzenden Stelle
Enabling the research community to build a sustainable food system.
Das Good Food Institute Europe (GFI Europe) setzt sich für nachhaltige Alternativen zu Fleisch und anderen tierischen Produkten ein, um einige der größten Probleme der Welt zu lösen, vom Klimawandel und Welthunger bis hin zu Antibiotikaresistenz und Tierleid.
Wir arbeiten mit Wissenschaft, Wirtschaft und Politik zusammen, um pflanzliches und aus Zellen kultiviertes Fleisch schmackhaft, erschwinglich und überall verfügbar zu machen. Auf unserer Website, in unserem Jahresrückblick 2021 und in unserem Blogbeitrag zu Highlights 2021 erfahren Sie mehr darüber, wer wir sind und was wir tun.
We are at an exciting stage in our growth and are looking for a Science and Technology Research Support Manager to join our team. For more information about this role, please take a look at the job brochure.
Wie Sie zum Wandel beitragen
We need the best scientists in Europe to be engaged in plant-based, cultivated, and fermentation-made protein research and development. At GFI Europe, the goals of our SciTech work are threefold:
1) Grow the technical research community.
2) Enable and catalyse the work of this community.
3) Increase the research funding this community receives.
This role focuses on the second of these goals. As a nascent field, researchers may not have access to the latest information or research tools to carry out the most pressing research. Additionally, there are limited platforms for communication across different projects and jurisdictions.
In this role, you will lead the execution of a function within GFI Europe focused on facilitating the existing research community, ensuring that resources and time are dedicated towards the most important scientific research questions. You will engage with scientists, universities, companies, and science media across Europe to facilitate the sustainable proteins research community through two principal activities:
1) Helping the existing community access the best resources and information.
2) Improving knowledge sharing and collaboration.
As a member of our growing European team, you will help radically transform the food system by:
Developing and delivering a short-term and long-term strategy for facilitating the existing research community that aligns with the wider SciTech strategy for GFI Europe.
Ensuring researchers are able to better access research tools and analyses to direct and facilitate existing research efforts. You will be reaching out, engaging with people, and sharing information and resources. This could include, among other things:

Curating and distributing information and analyses generated by either GFI's global SciTech teams (for example, our alternative proteins solutions database) or external stakeholders to direct research towards the most pressing knowledge gaps. These resources are generally universal in scope, though if appropriate you might work with the owners to ensure they are as relevant as possible for researchers in Europe.
Conducting supplier and technology provider outreach to increase awareness of the field's needs for specific research tools (eg species-relevant cell lines for cultivated meat), information (eg protein characterisation data for different crop sources for plant-based meat), and reagents.

Facilitating better collaboration within the research community through ensuring a centralised space for academics to share information, resources, network, and collaborate. This could include, among other things:

Helping to ensure the uptake and utility of existing GFI-led community forums in Europe (eg the GFIdeas community or Collaborative Researcher Directory).
Facilitating in-person or remote seminars, networking opportunities, researcher networks, and/or conferences for researchers in the space through supporting and shaping those led by external stakeholders.

Potentially supporting researchers to identify routes to commercialise their innovations.
Acting as the bridge and link between equivalent roles in GFI's global SciTech teams and stakeholders in Europe.
In conjunction with our Communications team, potentially communicating about sustainable proteins through science media and at scientific conferences.
Performing other tasks as required as a member of our small, nimble team, for example including other Science and Technology work streams such as growing the sustainable proteins research community, or helping researchers secure access to grant funding.
Wen wir suchen:
Was Sie mitbringen müssen:
Leidenschaft für die Philosophie und Mission von GFI.
A BSc (or equivalent) in a science or engineering field.
A strategic mind: with your team, you will be responsible for selecting the highest-impact things to work on for facilitating the scientific community.
An existing (or the ability to develop a) functional understanding of the principles, methods, equipment, and techniques used in plant-based, cultivated, and fermentation-made protein research and manufacturing.
Strong written and verbal communication skills, and the ability to tailor messages to students, scientists, university administrators, companies, and other relevant audiences.
Excellent networking, interpersonal, influencing, and relationship-building abilities, and the credibility and persuasiveness to represent GFI in front of academic and other important stakeholders.
Strong team spirit and open and collaborative instincts (you will be working closely with colleagues in our US SciTech team and around the world).
A can-do approach: a self-starter with the drive and initiative to take responsibility for delivering impact and an ability to see projects through to completion.
Freude am Remote-Arbeiten in einer schnell wachsenden Organisation: Fähigkeit, selbständig und unter Druck zu arbeiten, Prioritäten zu setzen, mehrere Projekte gleichzeitig zu koordinieren und Fristen einzuhalten.
Commitment zu Vielfalt, Gleichberechtigung und Integration sowie zu der integrativen und unterstützenden Kultur bei GFI.
Gute IT-Kenntnisse und die Bereitschaft, neue Software und Plattformen zu erlernen.
Fluent English, both written and spoken.
The ideal candidate may also have some of the following, although these are absolutely not requirements:
Experience working with and supporting scientific research communities.
Experience organising scientific conferences and events.
Experience working with plant-based, fermentation-made, or cultivated meat companies.
An established network and rapport with a broad range of contacts relevant to GFI.
The ability to work in European languages other than English.
Wir ermutigen Menschen jeder Hautfarbe, Orientierung, jeden Alters, Geschlechts, jeder Herkunft und jeder Fähigkeit, sich zu bewerben. Da wir eine europaweite Organisation sind, freuen wir uns über Bewerbungen von Menschen aus verschiedenen Ländern, Standorten und Kulturen des gesamten Kontinents. Da wir Vielfalt im Arbeitsumfeld schätzen, legen wir großen Wert auf ein integratives Klima ohne Diskriminierung und Belästigung, sowohl während des Bewerbungsverfahrens als auch nachdem Sie die Stelle angetreten haben.
Vergütung und Details
Arbeitsbedingungen: Full-time (flexible hours), permanent. Requests for part-time hours (0.8 FTE or above) can be considered – please state in your application.
Standort: Flexible – we will consider applicants from anywhere in Europe. This is a remote role, and you will be able to work from home, or anywhere you choose. We are happy to consider supporting costs for co-working to enable you to work from an office if you wish. The whole GFI Europe team aims to get together in person approximately twice per year for around 3-4 days at a time. Travel costs will be covered by GFI Europe within our travel policy.
Salary: The salary and benefits package for all of our roles are researched and benchmarked based on similar nonprofit roles in the country/location of hire. Due to capacity, we cannot complete that research for every European country in advance, but approximate indicative ranges (total annual amounts received in gross salary plus benefits including home-working allowance) are likely to be:
€4,100 to €4,500 per month if based in Germany.
£38,000 to £44,000 per year if based in the UK.
We actively encourage people from all countries across Europe to apply for this role.
Right to work requirements: The successful candidate must, by the start of the employment, have permission to work in the country where they are based, and to be able to travel within the EU.
Bewerbungsfrist: Monday 19 December, 11.59pm CET.
Bewerbungsprozess
Please upload your sample work tasks through this short application form. Das Dokument mit der Musteraufgabe finden Sie hier.
Wir möchten, dass Sie jede Gelegenheit haben, zu glänzen und uns Ihre Talente zu zeigen - wir sind gerne bereit, angemessene Anpassungen vorzunehmen, um sicherzustellen, dass der Bewertungsprozess für Sie funktioniert. Schreiben Sie uns eine E-Mail an europe-hiring@gfi.org

Das vollständige Bewerbungsverfahren ist in der job brochure. We really look forward to hearing from you!
Any questions?
Watch the recording of our Q&A session, where Science and Technology Manager Seren Kell and Head of Operations Alex Mayers answered applicants' questions about the role:
Wenn Sie Fragen zur Stelle haben, wenden Sie sich bitte an europe-hiring@gfi.org. If you've read this far but decided not to apply, please share this job description with someone else in your network who you think might be a good fit for the role! Thank you.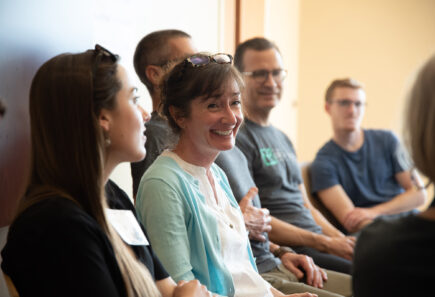 Andere Stellen im Bereich alternative Proteine
Finden Sie weitere Stellenangebote von GFI Europe oder im gesamten Sektor für alternative Proteine und melden Sie sich bei unserer Talent Database an, um von neuen Stellenangeboten zu erfahren.