Digital Communications Manager
Home-based
Application deadline: 18 May 2022, 11.59pm CEST
The Good Food Institute Europe is looking for a Digital Communications Manager to use their digital skills to help us build a more sustainable, secure and just food system.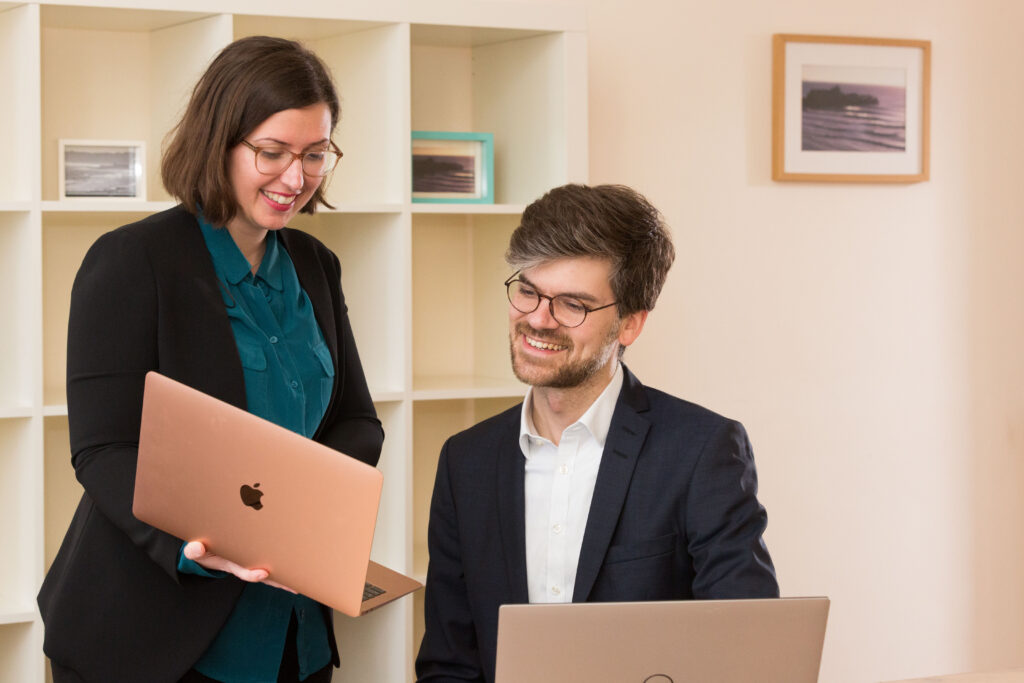 Job description
Drive digital engagement to support a sustainable, secure and just food system
The Good Food Institute Europe (GFI Europe) is at the forefront of the movement to transform meat production in order to solve some of the world's biggest problems, from climate change and global hunger, to antibiotic resistance and animal suffering.
We work with scientists, businesses and policymakers to make plant-based and cultivated meat (grown directly from cells) delicious, affordable and accessible. Please check out the rest of our website, our 2021 Year in Review and our 2021 Europe highlights blog post to find out more about who we are and what we do.
We are at an exciting stage in our growth and are looking for a Digital Communications Manager to drive engagement with GFI's work in Europe. For more information about this role, please take a look at the job brochure.
How you will make a difference
Reporting to the Communications Manager, you will engage scientists, policymakers and food industry leaders across Europe through the strategic, data-driven use of digital platforms, including social media, our website and e-newsletters. Your work will inspire investment and new research, and help to build GFI Europe's reputation as the go-to thought leader on plant-based and cultivated meat.
As a key member of our small communications team, you will be responsible for:
Developing and delivering a digital engagement strategy for GFI Europe that aligns with the wider communications strategy and results in increased advocacy, support, and action among target audiences.
Managing and driving engagement with GFI Europe's social media channels, working with colleagues across the organisation to develop and tailor content for target audiences.
Managing and strategically expanding GFI Europe's website, working with colleagues across the organisation to develop impactful and engaging content.
Developing content strategy for GFI Europe's email newsletter, working with colleagues across the organisation to develop tailored content for target audiences, and driving engagement.
Using website, newsletter and social media analytics tools to monitor and report on the effectiveness of our digital engagement strategies, and implement lessons learned.
Managing paid social media and other digital advertising campaigns, overseeing keyword selection, ad copy generation, targeting criteria, and budgeting.
Integrating digital activities across various functions, including but not limited to PR, events and donor engagement.
Coordinating with the development team to plan and support digital fundraising and donor engagement campaigns.
Working with and overseeing agencies, freelancers and others to help deliver impactful digital communications in multiple European languages.
Understanding and following the European conversation around plant-based and cultivated meat, to identify new opportunities to advance the sector and GFI Europe's work.
Supporting the wider GFI Europe team to integrate digital engagement strategies into their programmatic work and, where relevant, use their own social media channels to advance our mission.
Contributing to a forward plan of GFI Europe's communications activities.
Performing other relevant duties, including wider comms work, as required.
Who we're looking for
You must have:
A passion for GFI's philosophy and mission.
Digital communications experience, including producing content for social media.
Exceptional written communication skills, including the ability to write concise, engaging copy and distil complex information into user-friendly language.
Good judgement: the ability to spot and act on comms opportunities and risks.
Creativity, resourcefulness, and problem-solving ability.
An eye for good design, and the ability to develop engaging and on-brand visual or multimedia content.
A can-do approach: a self-starter with the motivation and initiative to take responsibility for driving digital engagement.
Comfort working remotely in a rapidly-growing and evolving organisation: the ability to work well independently and under pressure, manage multiple projects simultaneously, and meet deadlines.
Willingness and ability to learn relevant digital tools, eg email marketing software, web publishing and analytics software, and social media platforms.
Outstanding English, particularly in writing.
The ideal candidate may also have some of the following, although these are absolutely not requirements:
SEO skills.
Experience of managing social media channels.
Comfort using digital tools such as WordPress, Google Analytics and Pardot.
The ability to work in major European languages in addition to English.
We want the best people and we don't want biases holding us back. We strongly encourage people of every colour, orientation, age, gender, origin, and ability to apply. Because we value a diverse workplace, we prioritise an inclusive climate absent of discrimination and harassment during the application process and after you join the team.
Benefits and the fine print
Terms of employment: Full-time (flexible hours), permanent. Requests for part time hours (0.5 FTE or above) can be considered. Please state in your application.
Location: Flexible – we will consider applicants from anywhere in Europe. You will mainly be working remotely: from your home, or wherever you choose. Once the Covid-19 situation has cleared, you and the whole GFI Europe team will get together in person approximately twice per year for around 3-4 days at a time, most likely in the London area or Brussels.
Salary: £37,000 – £41,000 FTE. This range is based on a UK hire and will be adjusted if hired elsewhere in Europe.
Right to work requirements: The successful candidate must, by the start of the employment, have permission to work in the country where they are based.
Application Deadline: 18 May 2022, 11.59pm CEST.
Application process
Please upload your CV and sample work tasks through this short application form. The sample work tasks document can be found here.
The full application process is outlined in the job brochure. We really look forward to hearing from you!
Questions
Watch the recording of our Q&A session, where Communications Manager Sophie Armour and Head of Operations Alex Mayers answered applicants' questions about the role:
If you have any questions about this role, please do reach out to us at europe-hiring@gfi.org.
If you've read this far but decided not to apply, please share this job description with someone else in your network who you think might be a good fit for the role! Thank you.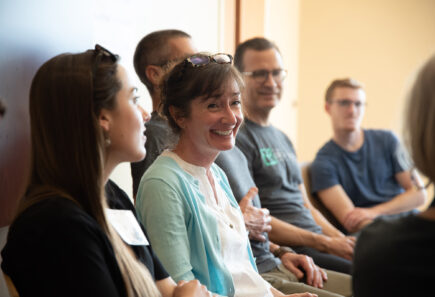 Other sustainable protein career opportunities
Explore other GFI Europe job openings, find opportunities across the sustainable protein sector, and sign up to our talent database to hear about new roles.