The science of sustainable protein
Cultivated meat, plant-based foods and fermentation offer exciting research opportunities with huge societal benefits.
As an international NGO, the Good Food Institute Europe works with scientists to develop, fund and promote open-access research on sustainable proteins.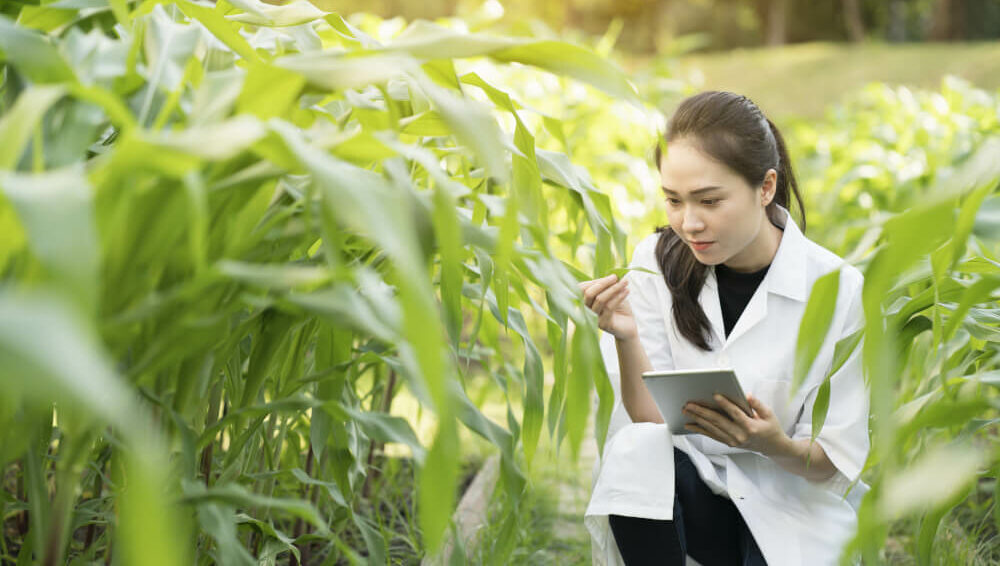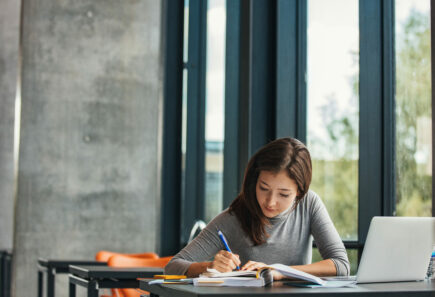 GFI's online course
GFI's open-access online course explores the science behind sustainable proteins. In five self-paced modules, you'll learn about the processes used to produce plant-based, fermentation-made, and cultivated meat, as well as the environmental and economic drivers behind these sectors.
Sustainable protein course database
Explore Europe's sustainable protein science community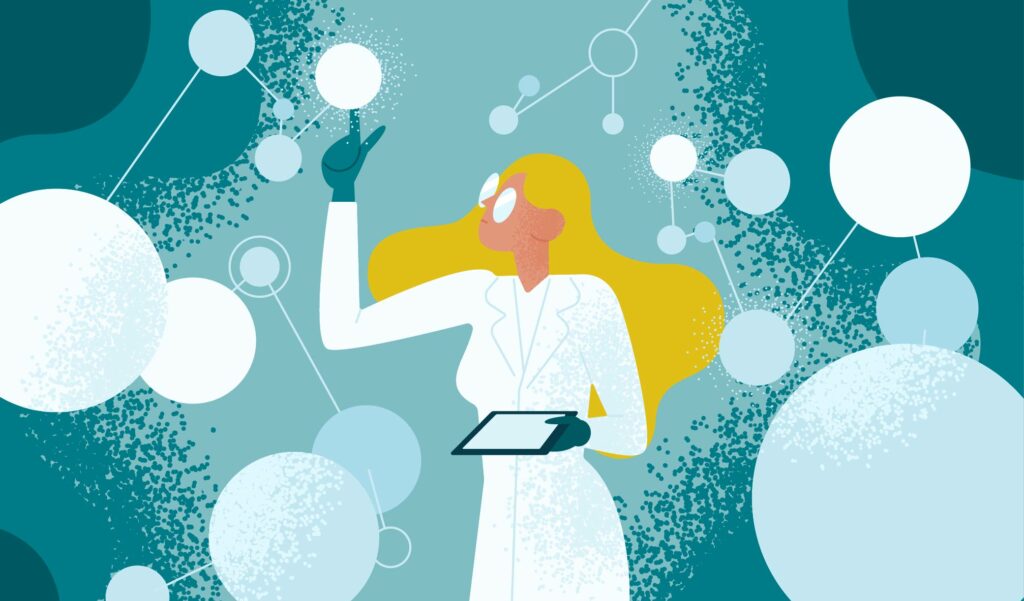 The field of sustainable protein development comprises a growing community of academics from across multiple disciplines. Our paper published in Nature Biotech explores the various reasons why this is a fascinating area of study, and the countless opportunities for researchers entering the space.
Collaborative researcher directory
Collaborative researcher directory
Use this directory to connect with European researchers who are active in the sustainable protein space or are looking to apply their expertise to this field. This directory also indicates what kinds of collaborative work researchers are interested in exploring with students, labs, and companies.
Labs database
Labs database
Use this database to explore sustainable protein research happening across Europe. Labs are categorised by alternative protein type and research focus.
Meet some of Europe's sustainable protein scientists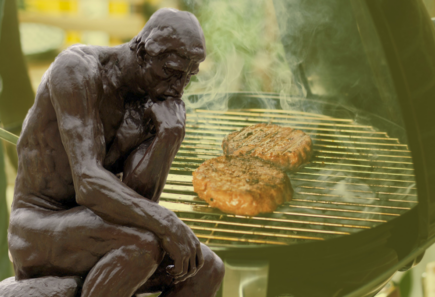 A 'new allegiance' between science and philosophy will be necessary to enable sustainable proteins to reach their full potential, according to Dr Luca Lo Sapio.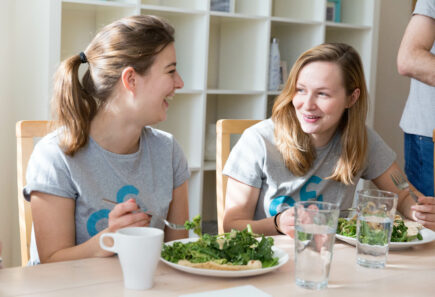 Science events
GFI's science and technology team holds regular webinars and networking events where you can keep up with the latest research and find collaborators.
The Alt Protein Project student movement
The Alt Protein Project is a global student movement dedicated to turning universities into engines for alternative protein education, research, and innovation. Students are the driving force behind the Alt Protein Project, which is building momentum at universities around the world.
European groups
University of Bayreuth
The Bayreuth-Kulmbach Alt Protein Project is connecting research and teaching on alternative proteins at the natural sciences / social sciences divide.
The Project brings together a community of researchers and students working towards a sustainable and equitable future where alternative proteins play a prominent role and which is based on the respect for the rule of law, open science, consumer safety and citizens' empowerment.
As a leading research university with a newly established faculty focused on food, nutrition and health, the University of Bayreuth brings together top researchers, state-of-the-art research and teaching environment and zeal for improving world food systems.
TU Berlin
The Berlin Alt Protein Project is a student group based at TU Berlin engaging in sustainable protein innovation.
University of Cambridge
The Cambridge Alt Protein Project aims to create a sustainable protein ecosystem in Cambridge and build the groundwork for open-access research in the sustainable protein industry.
To achieve this, they are raising awareness of sustainable proteins in the Cambridge community and establishing a pipeline for talented students to enter the field. They are proud to have built and run the world's largest sustainable protein educational and talent recruitment programme, which has resulted in the formation of a number of new student groups, sparked research projects and connected multiple talented students with career opportunities.
Technical University of Denmark
The DTU Alt Protein Project is building a unique community of experts and enthusiasts in the sustainable protein field. It educates, raises awareness, empowers research and provides networking opportunities to those passionate about sustainable proteins.
EIT Food
The EIT Food Alt Protein Project's mission is to build a future-fit food system that produces healthy and sustainable food for all by raising awareness and generating interest in sustainable proteins.
The EIT Food is the world's largest and most dynamic food innovation community that creates connections across the food system to stimulate new ideas and innovations.
This APP chapter is hosted by a pan-European community consisting of seven universities. These include the Autonomous University of Madrid, Lund University, University of Warsaw, University of Reading, University of Turin, University of Hohenheim and Aarhus University.
This diverse range of academic institutions enables the group to engage an equally diverse range of students, scientists, staff and other stakeholders. Bringing together the individual strengths of all partners from our network, they will focus on expanding sustainable protein research and education opportunities, while building a passionate student society across Europe.
KU Leuven
The Leuven [alt.] Protein Project is a network of students and industry professionals who create a bridge between the academic and professional world, facilitating research opportunities and encouraging young entrepreneurs to start their own alt. protein companies through events and competitions.
Norwegian University of Life Sciences
The NMBU Alt Protein Project aims to build a healthy, sustainable and just food system by creating a thriving community for education, research, and innovation in sustainable proteins. They are a welcoming space for everyone eager to co-create the future of food – for people, animals, and the planet.
The Norwegian University of Life Sciences (NMBU) lies at the heart of food and agriculture in Norway, and is a world-leading university in sustainability, agriculture, food, and life sciences. From this hub, the Project seeks to steward the Norwegian and Nordic ecosystem of sustainable proteins. Their aim is to build trans-disciplinary capacity and collaboration that bridges academia and industry, and connects research, innovation and markets.
Together with GFI and other collaborators, they work to enable an inclusive win-win transition from industrial animal production towards sustainable proteins. They focus on three main objectives:
1. Build a fun, fulfilling, and inclusive community at NMBU, organising and attending events to generate awareness and excitement about sustainable proteins. This includes meet-ups, seminars, product tastings, facility tours, excursions, and more.
2. Create and support sustainable protein courses, tracks, programmes, and other education to facilitate student engagement and build a passionate workforce for the booming industry.
3. Catalyse innovation and entrepreneurship through an innovation platform on campus (Food Lab), workshops, student challenges, and collaboration with industry and incubators.
Norwegian University of Science and Technology
The NTNU Alt Protein Project hopes to recruit students in relevant fields who may be swayed to do work beneficial to sustainable protein innovation. The Project's main objective is to increase the presence and awareness of sustainable protein knowledge among the students.
To start off, they will run a sustainable protein course, help students connect with sustainable protein companies and organisations, and invite people relevant to the sustainble protein sector to talk to students. The group has already established and will continue to maintain a connection to other Nordic alt protein groups.
University of Novi Sad
The Biosense Alt Protein Project at the University of Novi Sad, Serbia, strives to unite students who want to make a difference in a future sustainable, cruelty-free, ethical, alternative food system in order to beat hunger and change the way people think about healthy diet, as well as to foster technology that could be used in space. Their objectives are:
1. Stimulate open-access research that enables innovation in sustainable protein field.
2. Organise events that generate awareness and excitement, propel innovation, and cultivate new ideas around sustainable proteins.
3. Build a fun, fulfilling, and inclusive community for students and researchers interested in sustainable proteins.
University of Oxford
The Oxford Alt Protein Project was founded to connect Oxford's research expertise with ambitious young minds, propelling innovation, research, and education of sustainable proteins within the community.
Through seminars and discussions with industry experts and NGOs, the Project aims to stimulate discussions and interest from researchers, administrators, and students, establishing Oxford as one of the centres for sustainable proteins.
University of Regensburg
The Regensburg Alt. Protein Project is mobilising the next generation of innovators and scientists from every discipline to advance the future of food by creating a vibrant community for research and discourse on cellular agriculture and plant-based proteins.
Utrecht University
The Utrecht Alt Protein Project strives to enable a sustainable and animal-free food supply by creating an impactful research and development hub on alternative proteins.
Utrecht University has a very strong and broad base in life sciences, as well as biophysics and social science. Additionally, the university has a strong sustainability agenda, and food related research and innovation initiatives such as Future Food Utrecht. The university is also in close contact with the Dutch technical research institute TNO, which has historically done impactful research on sustainable proteins.
The Utrecht APP is working to translate this into a central mission statement on sustainable proteins.
Wageningen University and Research
Wageningen University is already an established cornerstone of the Food Research Industry. As a student group, the Wageningen Alt Protein Project's mission is to help other fellow students to learn more about the amazing opportunities in this field, by providing resources regarding sustainable proteins of all kinds.
The group collaborate with companies to provide insights in the current problems and developments, job opportunities and internships, educational information about the current state of research, and online content such as webinars and podcasts for people to use.
More student resources
Tools for educators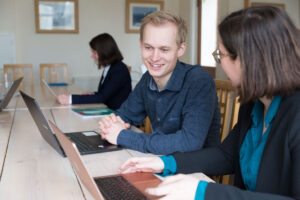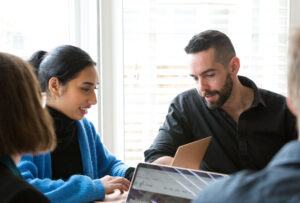 Find research funding
Use the databases below to discover research funding opportunities across Europe.
GFI Europe can support with researchers' grant applications to external funding bodies. If you are based in Europe, please contact our Science and Technology Manager Seren Kell to discuss how we might help.
Research funding database
Research funding database
GFI's research funding database provides curated grant opportunities for open-access sustainable protein research. Learn how to use this database in this 2-minute tutorial.
Research grants tracker
Research grants tracker
Explore our sustainable protein research grants tracker to discover insights about open-access research across Europe, including what's being funded, who is funding it, at what levels, and more.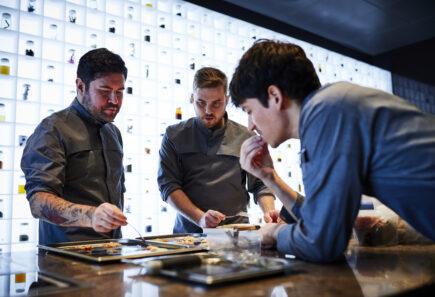 GFI's research grant programme
Powered by donations from a small number of generous donors, our research grant programme funds open-access sustainable protein research. Learn about the projects we're funding and find funding opportunities for your own research.
Research tools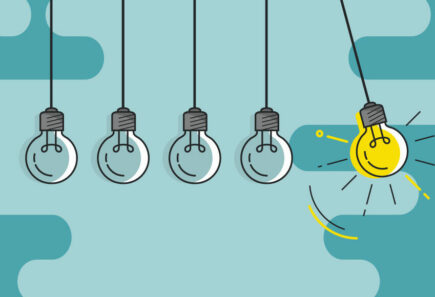 Ideas and inspiration
Advancing Solutions for Alternative Proteins (ASAP) is GFI's database of research gaps, commercial whitespaces, technological needs, and investment priorities along the sustainable protein value chain.
Tools and open-access data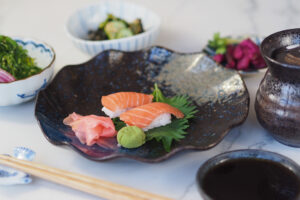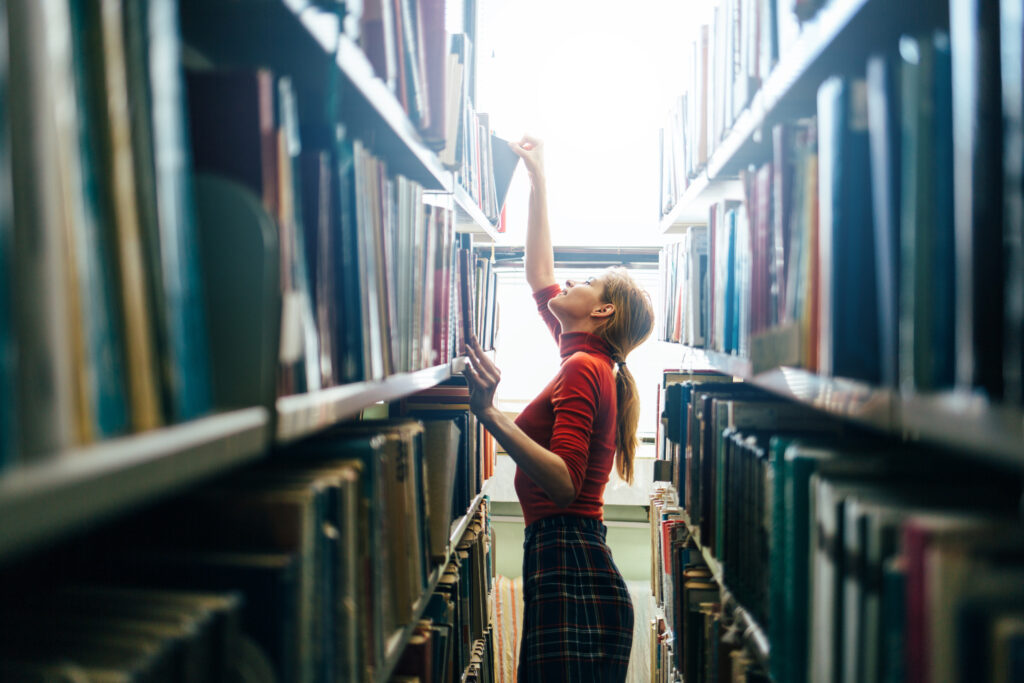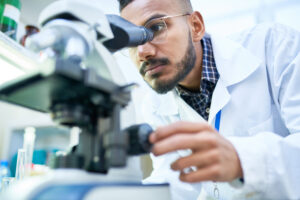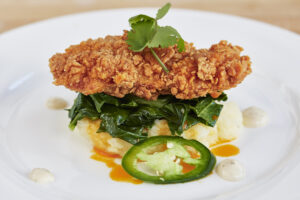 GFI publications and analyses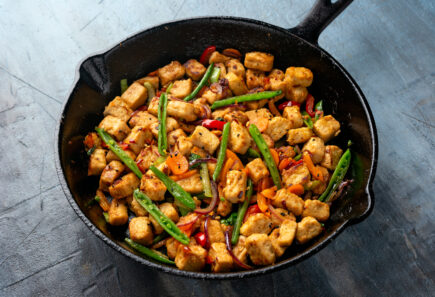 The Smart Protein Project
GFI is part of this European Commission-funded partnership between 31 organisations across 21 countries, which aims to develop plant-rich foods.
Our science and technology experts
Latest science news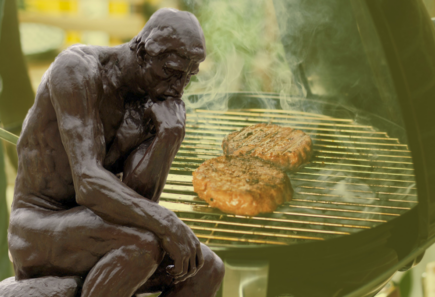 A 'new allegiance' between science and philosophy will be necessary to enable sustainable proteins to reach their full potential, according to Dr Luca Lo Sapio.