Careers at GFI Europe
Explore GFI Europe job openings, find opportunities across the sustainable protein sector, and sign up to our talent database to hear about new roles.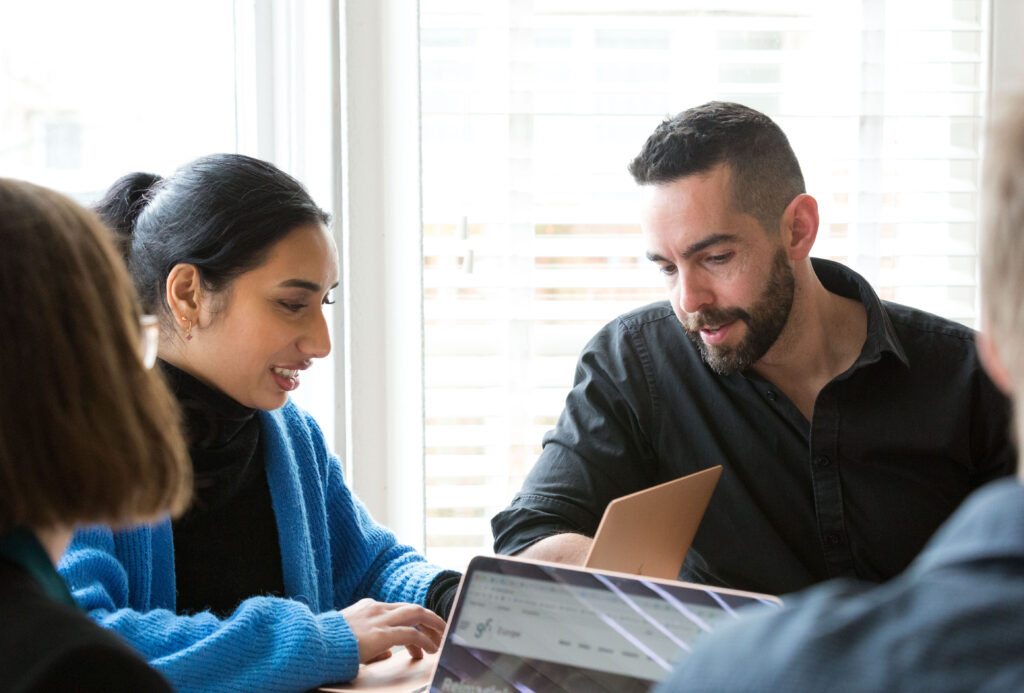 Current job opportunities at the Good Food Institute Europe
Science and Technology Research and Grants Manager – apply by 31 July 2022
Find job openings for GFI's international affiliates in Asia Pacific, Brazil, India, and Israel – plus opportunities across the global sustainable proteins sector. Find US-based job openings.
Upcoming job opportunities
Senior Public Relations (PR) Officer (home-based) – due to launch by the end of August
Previous job opportunities
We're no longer accepting applications for the roles below, but candidates might still want to access the job descriptions for reference: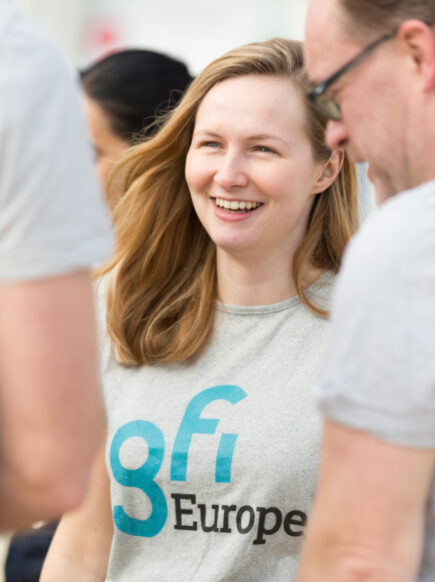 Join GFI's talent database
Are you interested in a career helping to shape the future of food? Join our Talent Database to hear from GFI, sustainable protein companies and researchers as they look to expand their teams.
Sustainable protein careers board
Use this database to find opportunities to work in Europe's sustainable protein ecosystem – from internships with startups, to academic fellowships.
Why work at GFI Europe?
If changing the world isn't reason enough, here are some other benefits of working at GFI Europe.
Our hiring process
We work collaboratively to evaluate candidates, limit subconscious bias, and hire the best team members.
First round: cover letter, CV, and screening questions
You will submit an online application (cover letter, CV and, depending on the role, responses to screening questions).
Second round: timed project
The timed project consists of two to four short questions that simulate the work you would be asked to perform on the job. You will be asked to complete these tasks to the best of your ability within a particular timeframe (usually two hours).
Third round: written assignment
The written assignment consists of three or four more strategic questions that allow you to show your skills and experience in more depth, and help us to understand how you would approach key elements of the role.
Fourth round: video interviews
The final round includes three separate video interviews. Typically, you would have one interview with the relevant department manager, one with a member of the senior leadership team, and a final interview with GFI's Founder and CEO Bruce Friedrich.
Final step: references
We will request two professional references, one of which should be a current or former supervisor. During this round, we also invite you to contact members of the GFI Europe team to ask questions.
Questions
To apply, please click on the links above. We only accept applications via our website, but we're happy to answer your questions about working at GFI Europe and position openings. Feel free to get in touch.