Meet the researcher: leading the UK's new £12m cellular agriculture research hub with Prof Marianne Ellis
09 May 2023
Head of the UK's new £12 million Cellular Agriculture Manufacturing Hub (CARMA), we talk to Marianne Ellis about her goals for the project, how she became involved in cultivated meat, and advice for new researchers looking to enter the field.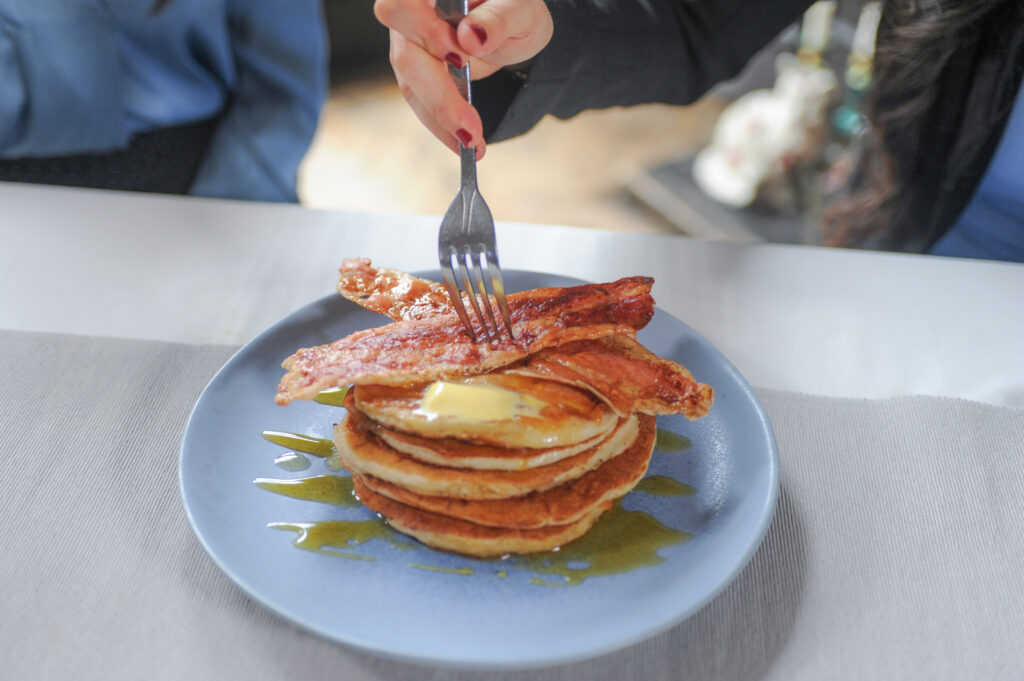 Name: Marianne Ellis
Job title: Professor of Bioprocessing & Tissue Engineering
Organisation: University of Bath
Sustainable protein specialism: Cultivated meat
---
A new research hub aims to demonstrate the role cultivated meat can play within UK PLC, according to the researcher leading the project.
Based at the University of Bath, Prof Marianne Ellis will lead the Cellular Agriculture Manufacturing Hub (CARMA), which has received £12 million of funding to run a seven-year project investigating how cellular agriculture products including cultivated meat can be manufactured at scale, alongside developing other sustainable foods such as palm oil through precision fermentation.
The funding – from the Engineering and Physical Sciences Research Council (EPSRC), part of UK Research and Innovation (UKRI) – represents the largest single investment in sustainable proteins so far provided by the UK government.
And the project, which Marianne hopes will ensure these sustainable proteins are a viable part of Britain's food system, is the culmination of more than a decade of her involvement with new ways of producing meat.
After studying chemical engineering and completing a PhD in tissue engineering – both at the University of Bath – Marianne carried out cutting-edge medical research into liver toxicology and regulatory T cell production, which led to the creation of spin-out company Cellesce.
Her first encounter with cultivated meat came at the Termis International Conference in 2012 and, although her initial reaction was that the concept sounded unappetising, a conversation with researcher Hanna Tuomisto persuaded her of its potential.
"I've always been interested in applying chemical engineering to health priorities," she said. "And for me, food is a fundamental part of health – not everyone has access to good nutrition. I saw there could be great opportunities for food security, as well as the environmental benefits."
Marianne spent the next few years building a research group which is now focused on developing key aspects of technology such as designing fermentors for cultivated meat and examining how cells behave in these systems to produce higher protein yields.
Her meetings with the small but growing number of professionals involved in the UK's fledgling cultivated meat sector, including early dialogue with policymakers, led her and four colleagues to set up the annual Cultivate forum in 2016.
And that same year, she joined farmer and agri-food consultant Illtud Dunsford to form Cellular Agriculture Ltd – the first UK-based cultivated meat startup.
Good CARMA
Marianne believes the UK government's funding of CARMA is evidence of a growing appreciation of the potential of sustainable proteins – but adds that this situation couldn't have happened without wider conversations facilitated by the Good Food Institute Europe's Senior Science and Technology Manager Seren Kell and others over the last few years.
"People in government broadly are starting to understand cultivated meat in terms of net zero," she said. "But alongside this, there's also an economic opportunity, with the possibility of job creation across the UK, and a huge opportunity for exports – both of products and of knowledge."
As well as developing the technology, she says the project will play a crucial role in supporting the industry through policy regulation and establishing a network for the UK's growing cultivated meat industry. She adds this will build what she calls a 'critical mass' helping new companies set up and ensuring the success of existing ones, with experienced graduate researchers entering the job market to enable their success.
This network currently includes four other institutions – the University of Birmingham, Aberystwyth University, University College London, and the Royal Agricultural University – and will expand to as many as 10 by the end of the project, while 11 UK companies, including Qkine, Hoxton Farms, 3DBT, and Quest Meat are so far onboard.
Another important focus will be to look at how groups such as consumers and farmers can engage with cultivated meat – which Marianne believes will be crucial to the industry's success.
Advice for researchers
Marianne says she is often contacted by early career researchers who are interested in getting involved in sustainable proteins, and she always begins by directing them towards GFI's or New Harvest's resources.
But her advice is to think as broadly as possible, as the growing industry will require people from a wide range of fields.
"It doesn't matter what your educational background is," she said. "There are opportunities for everyone in this space, particularly if you have the drive to be working in this area.
"Companies in the life sciences and process equipment sectors are looking at opportunities in this industry, so there will be a need for people from a wide range of disciplines – from civil engineers to build the infrastructure to marketing experts to support sales of the new products.
"There's going to be a lot of research opportunities and, hopefully, CARMA will increase that number."
Are you interested in getting involved in the sustainable proteins field? Take a look at our resources or check out our science page.
If you're a researcher:
To find funding opportunities, check out our research funding database for grants from across the sector, and our research grants page which showcases funding available from GFI.
Explore our Advancing Solutions initiative, which highlights the main sustainable protein knowledge gaps, and subscribe to the collaborative researcher directory, which provides details of potential collaborators or supervisors with a stated interest in the field.
Find out about research projects that have already been funded on our research grants tracker or our grantee web pages.
Look out for monthly science seminars run through our GFIdeas community or use our company database to identify commercial partners.
If you're a student:
Find educational courses around the globe through our database.
Sign up for our free online course introducing the science of sustainable proteins, explore our resource guide explaining what is available to students or newcomers to the space, and check out our careers board for the latest job opportunities in this emerging field.