Reimagining meat
Das Good Food Institute Europe setzt sich für ein
nachhaltiges, sicheres und gerechtes Ernährungssystem ein.
Die Lösung für eine nachhaltige Proteinversorgung
Die Menschen in ganz Europa wollen ein nachhaltiges, sicheres und gerechtes Ernährungssystem. Studien zeigen jedoch, dass sich die Menschen bei ihren alltäglichen Kauf- und Konsumentscheidungen vor allem davon leiten lassen, wie Lebensmittel schmecken und was sie kosten.
Das Good Food Institute Europe setzt sich dafür ein, dass nachhaltige Proteinquellen für die Menschen zur ersten Wahl werden. Wir arbeiten daran, pflanzenbasierte und kultivierte Fleisch-, Eier- Milch- und Fischprodukte schmackhaft, erschwinglich und für alle Menschen zugänglich zu machen.
Indem wir Fleisch aus Pflanzen herstellen und es aus Zellen kultivieren, können wir die Umweltauswirkungen unseres Ernährungssystems reduzieren, Risiken für die öffentliche Gesundheit senken und mehr Menschen mit weniger Ressourcen ernähren.
Alternative Proteine in Europa
Europe is the world's größte Markt für Fleisch auf pflanzlicher Basis, and the birthplace of cultivated meat.
With ambitious climate targets, five of the world's zehn besten Universitäten der Welt, and many of the world's global economies, Europe should be a global leader in sustainable proteins.
But as countries like the USA, China, Singapur und Israel begin to invest, Europe risks falling behind.
GFI Europe setzt sich dafür ein, dass Europa die Chancen von alternativen Proteinquellen nutzt, um zukunftsfeste Arbeitsplätze in Europa zu schaffen, den Klimawandel zu bekämpfen, die Resilienz gegenüber Bedrohungen der öffentlichen Gesundheit zu stärken und eine wachsende Weltbevölkerung mit nachhaltigen Proteinen zu ernähren.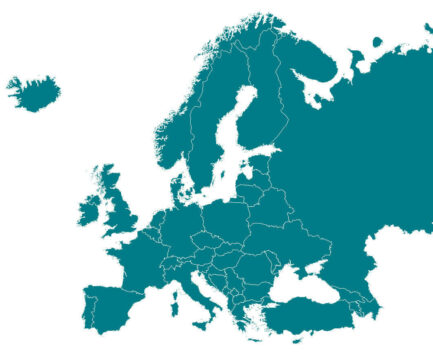 Aktuelle Meldungen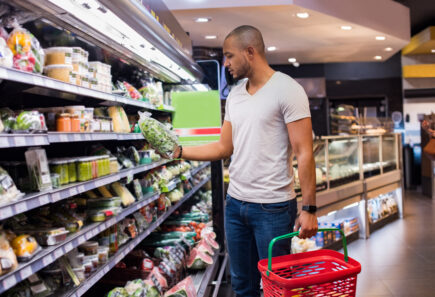 Consumers are cutting down on conventional meat across major European countries while interest in plant-based and cultivated meat is growing, a new survey has found.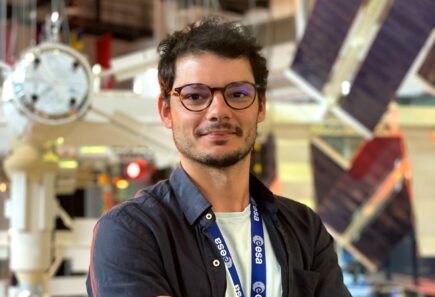 A project to feed astronauts on future missions to Mars could make a huge difference to the lives of millions of people back on Earth, according to a researcher studying…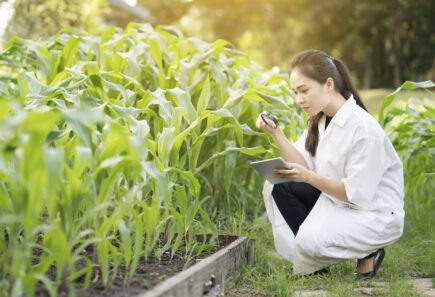 A new paper by the GFI Europe, Bridge2Food and the European Alliance for Plant Based Foods calls on the EU to create a long-term vision to make sure the continent's…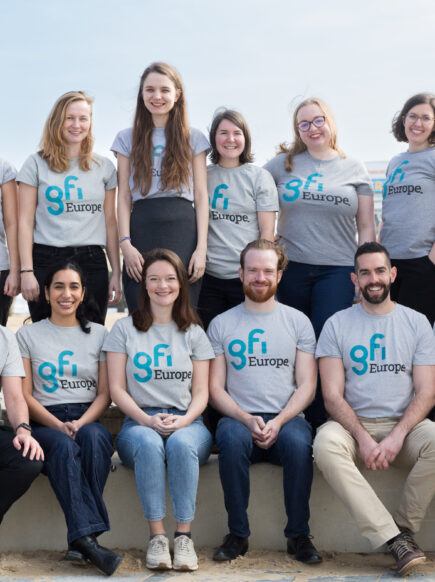 Unterstützen Sie das Good Food Institute Europe
Unsere Arbeit in den Bereichen Forschung, Corporate Engagement und Politik ist nur dank unserer großzügigen Spender:innen möglich. GFI Europe wird zu 100 % durch Spenden finanziert. Sie können Teil dieser nachhaltigen Transformation unseres Ernährungssystems werden, indem Sie unsere Arbeit unterstützen.