Over 50% of Europeans are eating less meat, but taste and price remain biggest barriers to plant-based uptake
More than half of European consumers are eating less meat and a growing proportion are choosing to eat plant-based foods on a weekly basis, but taste and price remain the biggest barriers to wider adoption of plant-based foods, a major study has found.
7 November 2023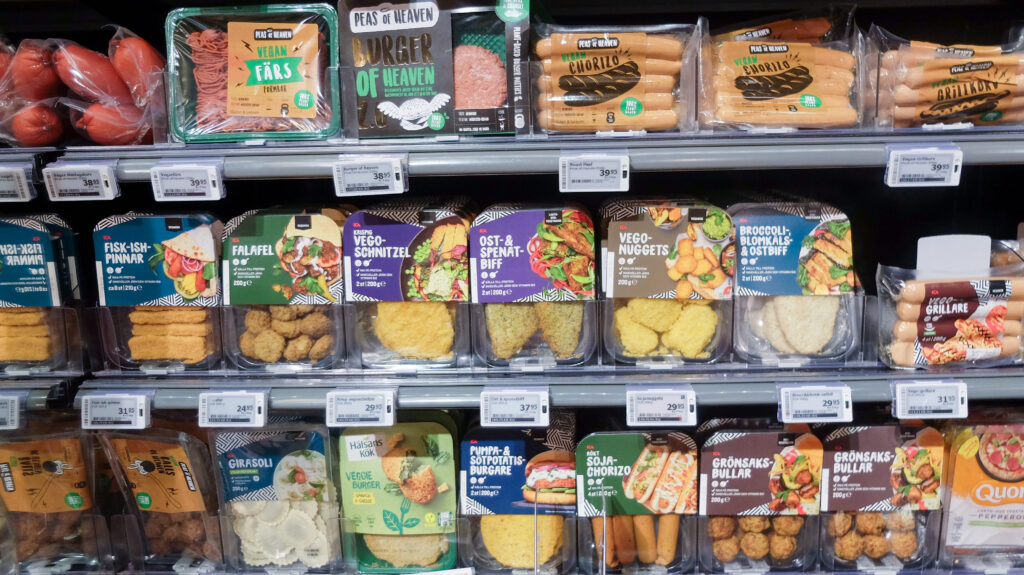 More than 7,500 adults across 10 European countries – Austria, Denmark, France, Germany, Italy, Netherlands, Poland, Romania, Spain, and the UK – were asked about their attitudes towards the consumption of plant-based foods, their trust in these products, their current consumption habits and the key drivers of their food choices.
51% of participants say they have reduced their conventional meat intake – an increase from when the same study took place two years ago. The main motivator among people reducing their conventional meat consumption was health (47%), with animal welfare (29%) and the environment (26%) also playing important roles.
28% of respondents claim to consume plant-based foods at least once a week – a significant increase compared to 2021, when the figure was 21%. Plant-based dairy categories were the strongest performing, with 36% of respondents saying they consume plant-based milk weekly, 33% for plant-based yoghurt and 31% for plant-based cheese. The top drivers for choosing plant-based foods are taste (53%), health (46%), and affordability (45%).
But when asked what was stopping them from buying plant-based foods, 38% said they were too expensive, and 30% said they were not tasty enough. A quarter of respondents also said they wanted more information about these products.
Other findings include:
46% of Europeans said they trust plant-based products more than they did three years ago.
60% of those who eat plant-based products regularly buy them at the supermarket.
59% support measures to encourage farmers to make the switch to growing crops for the sector.
The survey was carried out by ProVeg in partnership with Innova Market Insights, the University of Copenhagen, and Ghent University, with funding from the EU's Smart Protein Project.
Helen Breewood, Research and Resource Manager at the Good Food Institute Europe, said: "These findings show that increasing numbers of European consumers want to reduce their conventional meat consumption. Plant-based meat and dairy options are becoming popular choices, forming a regular part of the diet of a growing proportion of consumers.
"But with so many people still saying these products are too expensive and aren't tasty enough, businesses and governments need to invest in the research and infrastructure needed to bring prices down and improve quality, making plant-based foods more appealing and putting them within the reach of a wider group of consumers."
Jasmijn de Boo, CEO of ProVeg International, said: "This new report provides a deeper understanding of the long-term potential of the plant-based sector and offers proven practical recommendations so that further growth can be sustained.
"Increasing numbers of people are choosing to reduce their meat intake, and policymakers and industry can use this knowledge to make respective decisions on the production and promotion of plant-based foods."