Philanthropy Manager
Home-based
Application deadline: 20 March 2022, 11.59pm CET
The Good Food Institute Europe is looking for a Philanthropy Manager to support GFI's fundraising efforts in Europe.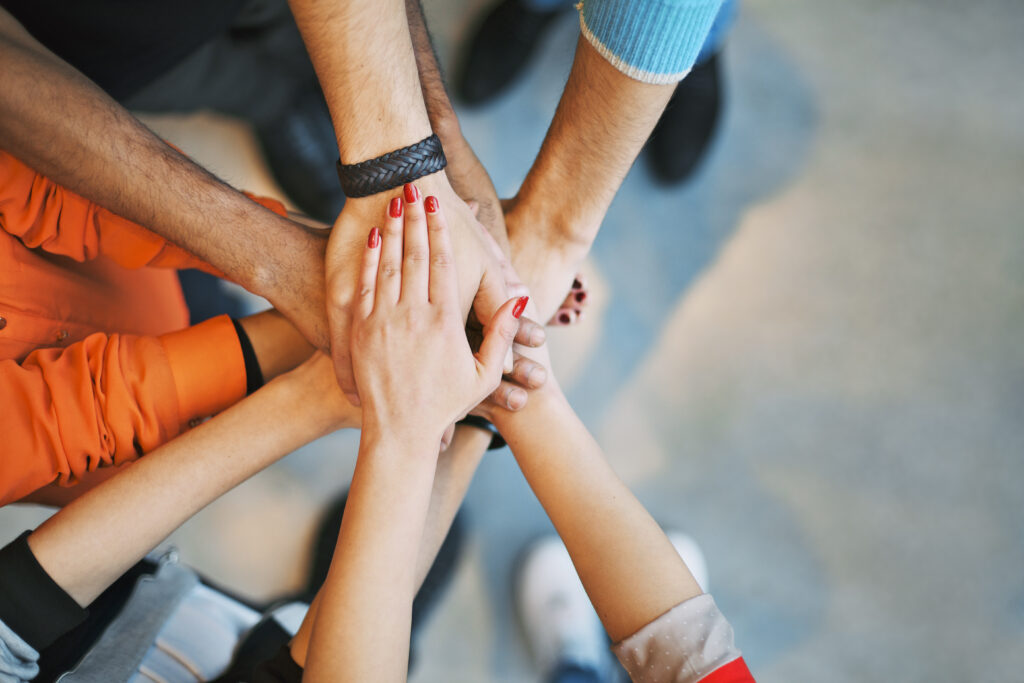 Job description
Working with major donors and grant-giving institutions to help protect people, animals and the planet
The Good Food Institute Europe (GFI Europe) is at the forefront of the movement to transform meat production in order to solve some of the world's biggest problems, from climate change and global hunger, to antibiotic resistance and animal suffering.
We work with scientists, businesses and policymakers to make sustainable proteins like plant-based and cultivated meat (grown directly from cells) delicious, affordable and accessible. Please check out our 2020 Year in Review and our 2021 Europe Highlights blog post to find out more about who we are and what we do.
We are at an exciting stage in our growth and are looking for a Philanthropy Manager to support GFI's fundraising efforts in Europe. For more information about this role, please check out the job brochure, and find out more about our fantastic global development team here.
How you will make a difference
The work of GFI is entirely funded through philanthropy. Reporting to our senior Philanthropy Manager, you will be in a frontline fundraising role, building and sustaining relationships with our growing family of supporters. Your role will have high responsibility and high impact. Your performance in this role has the potential to make a significant impact on how quickly Europe and the world move to a more ethical and sustainable food system.
Working closely with the GFI global development team, you will be responsible for securing essential philanthropic funds to power our work across the globe to transform animal agriculture, reduce greenhouse gas emissions, conserve natural resources and prevent animal suffering on a massive scale. Your work will include:
Building strong, meaningful, long-term relationships with major donors and prospects (both individuals and foundations) across the UK and Europe to attract, maintain and expand their support.
Achieving ambitious fundraising targets.
Identifying and qualifying new philanthropic prospects.
Crafting and presenting creative funding proposals.
Helping to keep our supporters up to date with our activities and impact through compelling written reports, events and meetings.
Working with our global Annual Fund team to maximise annual giving from Europe.
Ensuring accurate, timely and thorough correspondence, acknowledgement and record-keeping at all stages of the donor journey. You will use our CRM system (Salesforce) to manage prospects and supporters, enter and track gifts, pull reports, and analyse data.
Coordinating closely with the Managing Director, Senior Philanthropy Manager and GFI development colleagues across our global affiliates.
Helping to coordinate transnational giving across national borders.
Performing other relevant duties as required.
Who we're looking for
You must have:
A passion for our philosophy and mission.
A proven track record of cultivating relationships with major donors and/or funding institutions (eg trusts, foundations), and securing significant gifts.
The ability to persuasively make the case for support for GFI and to represent GFI to our stakeholders.
Positivity and a genuine love of working with other people: a passion for building warm, long-lasting relationships with our family of supporters, motivating them to maintain and increase their support.
Conscientiousness and attention to detail in recording and tracking interactions with donors and prospects: comfort with the 'science', as well as the 'art', of fundraising.
Strong self-motivation and a sense of ownership and responsibility to drive outcomes and get things done.
The ability to work in an organised and structured manner.
Comfort working remotely in a rapidly-growing and evolving organisation: the ability to work well independently and under pressure, manage multiple projects simultaneously, and meet deadlines.
Excellent written and verbal communication skills in English (CEFR: C2 level minimum).
A willingness to occasionally travel in Europe in pursuit of philanthropic opportunities, when safe to do so.
A willingness to occasionally work flexibly, including some evenings, weekends and public holidays.
We want the best people and we don't want biases holding us back. We strongly encourage people of every colour, orientation, age, gender, origin, and ability to apply. Because we value a diverse workplace, we prioritise an inclusive climate absent of discrimination and harassment during the application process and after you join the team.
We would actively welcome applications for this role from candidates who are currently working at Philanthropy Manager level (or similar), candidates who are currently working at 'Officer' level (or similar) and who are looking to take a step up, and candidates who are currently working at a Head Of or Director level, and who are motivated by our mission and keen to focus primarily on donor relationships rather than broader management responsibilities.
Benefits and the fine print
Terms of employment: Full-time (flexible hours), permanent. Requests for part time hours (0.5 FTE or above) can be considered. Please state in your application.
Location: Flexible – we will consider applicants from anywhere in Europe. You will mainly be working remotely: from your home, or wherever you choose. Once the Covid-19 situation has cleared, you and the whole GFI Europe team will get together in person approximately twice per year for around 3-4 days at a time, most likely in the London area or Brussels.
Salary: £38,000 – £47,000 FTE. This range is based on a UK hire and will be adjusted if hired elsewhere in Europe.
Right to work requirements: The successful candidate must, by the start of the employment, have permission to work in the country where they are based.
Application Deadline: Sunday 20 March, 11.59pm CET.
Application process
Please upload your CV and sample work tasks through this short application form. The sample work tasks document can be found here.
The full application process is outlined in the job brochure. We really look forward to hearing from you!
Questions
Watch the recording of our Q&A session, where Philanthropy Manager Emily Johnson and Talent Acquisition and DEI Specialist, Catherine Derieux, answered applicants' questions about the role:
If you have any further questions about this role, please do reach out to us at  europe-hiring@gfi.org. If you've read this far but decided not to apply, please share this job description with someone else in your network who you think might be a good fit for the role! Thank you.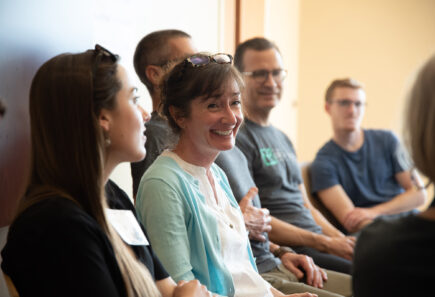 Other sustainable protein career opportunities
Explore other GFI Europe job openings, find opportunities across the sustainable protein sector, and sign up to our talent database to hear about new roles.