Science and Technology Community Coordinator
Application deadline: 20 February 2022, 11.59pm CET
The Good Food Institute Europe is looking for a Science and Technology Community Coordinator to mobilise scientists to build a sustainable, secure and just food system.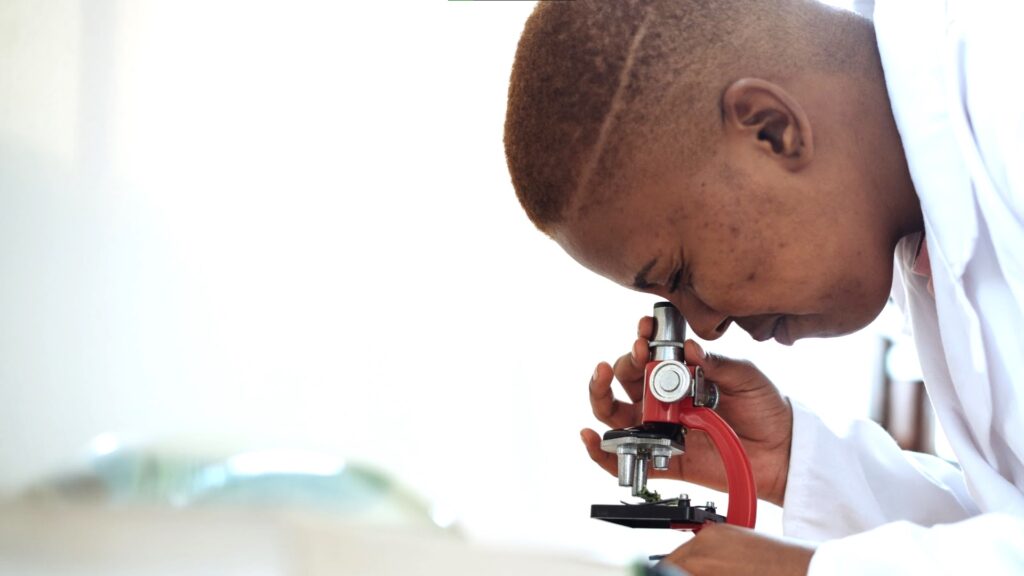 Job description
Mobilise scientists to build a sustainable food system
Industrial animal agriculture is at the root of many of the most pressing global issues of our time, from climate change and global hunger, to increased disease risk and the exploitation of billions of animals annually.
The Good Food Institute Europe (GFI Europe) is at the forefront of the movement to replace the products of industrial animal agriculture with plant-based, fermentation-made and cultivated foods. Please check out our website and read GFI's 2020 Year in Review to find out more about who we are and what we do.
We are at an exciting stage in our growth and are looking for a Science and Technology Community Coordinator to join our team. For more information about this new role, please take a look at the job brochure.
How you will make a difference
We need the best scientists in Europe to be engaged in plant-based, cultivated, and fermentation-made protein research and development. Additionally, the growing industry will need a steady supply of technical talent to comprise their future workforce.
In this role, you will lead the execution of a scientific community-building function for GFI Europe. You will engage with scientists, science media, students, and educators across Europe to build the sustainable protein research and training ecosystems through two primary activities: 1) Inspiring existing scientists to work on sustainable proteins and 2) Working with students and educational institutions to build a strong scientific training ecosystem.
As a member of our growing European team, you will help radically transform the food system by:
Working with GFI Europe's Science and Technology Manager and the wider team to refine and implement the priorities of a scientific community-building function.
Inspiring, energising, coordinating, and mobilising scientists, researchers, and engineers across Europe to work on sustainable protein research and development. You will be reaching out, engaging with people, sharing information, and building communities. This will include, among other things:

Analysing the research landscape in Europe, including identifying and mapping universities, departments, labs, scientists, and others who conduct or might conduct relevant research and development.
Building and actively managing strong, meaningful, long-term relationships with impactful and relevant academic institutions and researchers in Europe.
Creating connections and fostering networks of scientists.
Giving presentations at conferences.
Potentially building the sustainable protein community by organising meetings and events.
Potentially identifying and making information available on collaboration opportunities, grants and funding for research in sustainable proteins.

Inspiring, energising, coordinating, and mobilising students and educators to build a strong scientific training ecosystem. This will include, among other things:

Analysing gaps in education (eg formal or informal academic curricula) and training pipelines (eg internship and fellowship programmes) for the sustainable protein workforce.
Fostering student communities at key institutions.
Supporting the development of educational and training resources, events, and programmes.
Helping to ensure that sustainable proteins are included in relevant curricula.
Helping to ensure that all interested individuals are aware of the path forwards, including career opportunities, for entering the industry.

Acting as the bridge and link between equivalent roles in GFI's global SciTech team and stakeholders in Europe.
In conjunction with our Communications team, communicating about sustainable proteins through science media and at scientific conferences.
Performing other tasks as required as a member of our small, nimble team, including other Science and Technology workstreams such as facilitating access to R&D funding.
Who we're looking for
You must have:
A passion for GFI's philosophy and mission.
A BSc (or equivalent) in a relevant science or engineering field. We are open to considering a very wide range of subjects as 'relevant'. If you're at all unsure as to whether your undergraduate degree would qualify as 'relevant', we strongly encourage you to apply anyway.
A strategic mind; with your team, you will be responsible for selecting the highest-impact things to work on for growing the scientific community.
Strong written and verbal communication skills (including public speaking skills or the ability to develop these), and the ability to tailor messages to students, scientists, university administrators, and other relevant audiences.
Excellent networking, interpersonal, influencing, and relationship-building abilities, and the credibility and persuasiveness to represent GFI in front of academic and institutional stakeholders.
Strong team spirit and open and collaborative instincts (you will be working closely with colleagues in our US SciTech team and around the world).
A can-do approach: a self-starter with the drive and initiative to take responsibility for delivering impact and an ability to see projects through to completion.
Comfort working remotely in a rapidly-growing and evolving organisation: the ability to work well independently and under pressure, set priorities, coordinate multiple projects simultaneously, and meet deadlines.
Good level of IT literacy and a willingness to learn new software packages.
Fluent English, both written and spoken (CEFR C1 level or above).
The ideal candidate may also have some of the following, although these are absolutely not requirements:
A PhD in a relevant scientific field or the equivalent (eg a master's degree plus significant relevant experience).
A functional understanding of the principles, methods, equipment, and techniques used in plant-based, cultivated, and fermentation-made protein research and manufacturing.
Experience working with plant-based, fermentation-made, or cultivated meat companies.
An established network and rapport with a broad range of contacts relevant to GFI.
The ability to work in major European languages other than English.
We want the best people and we don't want biases holding us back. We strongly encourage people of every colour, orientation, age, gender, origin, and ability to apply. Because we value a diverse workplace, we prioritise an inclusive climate absent of discrimination and harassment during the application process and after you join the team.
Benefits and the fine print
Terms of employment: Full-time (flexible hours), permanent.
Location: Flexible – we will consider applicants from anywhere in Europe. You will mainly be working remotely from your home, or wherever you choose. Once the Covid-19 situation has cleared, you and the whole GFI Europe team will get together in person approximately twice per year for around 3-4 days at a time, most likely in the London area or Brussels.
Salary: £28,000 – £34,000. This range is based on a UK hire and will be adjusted if hired elsewhere in Europe.
Right to work requirements: The successful candidate must, by the start of the employment, have permission to work in the country where they are based.
Application Deadline: Sunday 20 February, 11.59pm CET.
Application process
Please upload your CV and sample work tasks through this short application form. The sample work tasks document can be found here.
The full application process is outlined in the job brochure. We really look forward to hearing from you!
Questions
Watch the recording of our Q&A session, where Science and Technology Manager Seren Kell and Head of Operations Alex Mayers answered applicants' questions about the role:
If you have any further questions about this role, please do reach out to us at europe-hiring@gfi.org. If you've read this far but decided not to apply, please share this job description with someone else in your network who you think might be a good fit for the role! Thank you.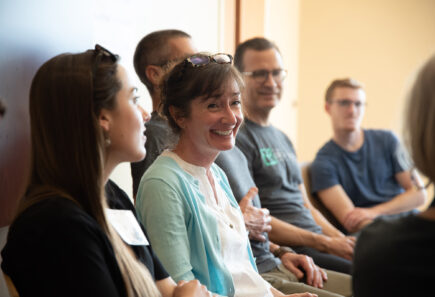 Other sustainable protein career opportunities
Explore other GFI Europe job openings, find opportunities across the sustainable protein sector, and sign up to our talent database to hear about new roles.