Food safety in cultivated meat: everything you need to know about the new FAO report
13 April 2023
The comprehensive resource will be an invaluable tool for policymakers and stakeholders across the cultivated meat sector – check out our key take-homes from this landmark document.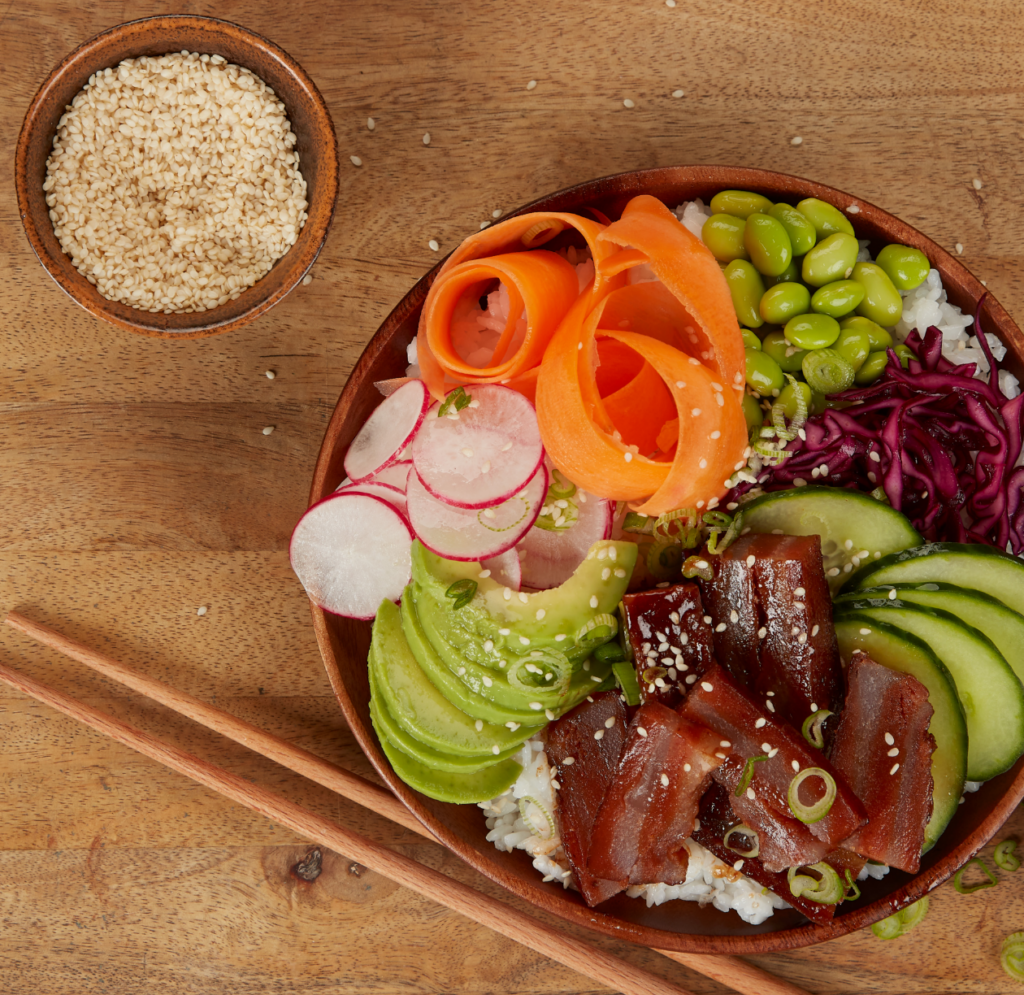 In April 2023, the Food and Agriculture Organisation of the United Nations (FAO) and the World Health Organisation (WHO) released a landmark report compiling and evaluating all evidence to date on food safety in cultivated meat.
The document is a comprehensive addition to the growing scientific literature on the subject and should serve as a key tool for countries around the world as they build evidence-based approaches to the regulation of cultivated meat and seafood. At over 140 pages it is an impressive document, and we've been through each one to bring out the key things companies, researchers and regulators need to know:
About the report
Drawing on data gathered from across 15 countries, the FAO's report aims to anticipate and mitigate any potential food safety issues arising from the manufacture of cultivated meat, laying the groundwork for science-based risk assessment by food safety authorities. In addition to summarising key literature, the report also contains country case studies, expert insights and policy considerations for the path ahead.
The report also emphasises the need for more data generation and global sharing of information between governments to promote transparency and build trust among stakeholders and consumers.
The report focuses on four key topics: food safety, hazard analysis, regulation and terminology.
Food safety in cultivated meat
This is the central focus of the report and reflects the findings from a consultation on food safety aspects of cultivated meat conducted by the FAO in November 2022. The consultation brought together 24 leading experts from 15 countries to perform a comprehensive review, seeking to identify appropriate food safety standards and any potential risks associated with cultivated meat.
When evaluating potential issues associated with cultivated meat, there was a consensus among experts that many "are already well known and existing equally as well in conventionally produced food." which is a hugely promising finding.
Allergenicity was a key consideration, and experts concluded that allergens present in conventionally produced meat and seafood are expected to also be present in cultivated versions of these foods. This is hardly a surprise given cultivated meat is made from real animal cells just like conventional meat, but it emphasises the importance of clear, accurate labelling that reflects the sources of these foods.
Hazard analysis
Each production step of the cultivated meat manufacturing process was explored to identify any potential food safety issues and the production points where they could be controlled or eliminated.
Many of the possible issues identified were well anticipated and broadly expected to be similar to considerations surrounding conventional meat and seafood. The review mainly focused on identifying potential issues arising from physical, chemical and biological sources.  
The panel also reviewed and dismissed some more outlandish speculations that had previously been made about cultivated meat safety:
They found no evidence that DNA from the host animal or novel microorganisms present in cultivation could interact with those in the human microbiome or intestinal cells to cause adverse effects.
They found no evidence that immortalised cell lines used in the cultivated meat manufacturing process could ever lead to tumour formation after ingestion, and could find no credible pathway where this would be possible.
Regulation
The report provides a comprehensive overview of regulatory developments for cultivated meat in 10 countries and the European Union, and features detailed case studies from Israel, Qatar, and Singapore.
These case studies include input from government officials and experts and shed light on the specific structures and contexts of each country's regulatory approach. They excellently demonstrate the value of information sharing, which can advance global understanding of regulatory considerations and best practices for cultivated meat.
The report suggests countries should be thinking about regulatory frameworks for cultivated meat products now, given the fast ongoing growth within the sector:
"Considering the fast global developments in cell-based food production, countries may wish to be well prepared in order to have the necessary regulatory frameworks, bodies and infrastructure in place for assessing the safety of cell-based food products."

FOOD SAFETY ASPECTS OF CELL-BASED FOOD, 2023
Terminology
The report provides a systematic analysis of scientific literature, as well as reports and public communications, to support policymakers in decision-making surrounding terminology.
The report highlights that the three major terminologies used or preferred by consumers, industry, and authorities are 'cultivated', 'cell-based', and 'cultured'.
The report notes that in labelling, cultivated meat products will most likely need to be followed by a commodity name, such as meat, chicken, or fish to ensure clarity. It cautioned that in countries where usage of conventional 'meaty' terms are restricted, the absence of these terms on these products could mislead consumers.
The report raises other important labelling considerations surrounding allergens. It states that product nouns, such as 'salmon' provide important information to people with allergies. The report therefore concludes that it is important to ensure terminologies and modifiers do not conceal this.
Conclusions
The publication of this FAO report on food safety in cultivated meat marks a watershed moment, recognising the fact that cultivated meat is set to play a growing role in our food systems in the near future.
This comprehensive resource will be an invaluable tool for policymakers and stakeholders across the cultivated meat sector, and it is of utmost importance that regulators build robust, timely review pathways to ensure the huge benefits of this game-changing food can be felt by consumers.