IPCC report highlights role of sustainable proteins in adapting to climate change
28 February 2022
World's top climate scientists acknowledge the role plant-based and cultivated meat could play in future-proofing our food system.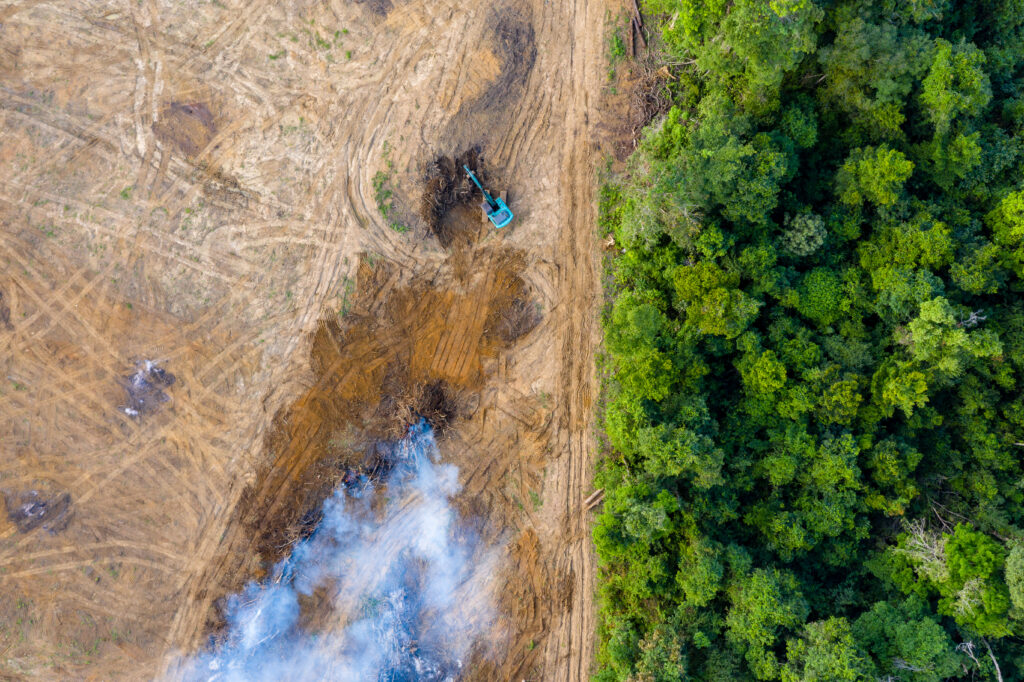 The Intergovernmental Panel on Climate Change's new report, Climate Change 2022: Impacts, Adaptation and Vulnerability, has highlighted the role of plant-based and cultivated meat in helping to feed a growing population on a heating planet.
Today's report lays out how the climate crisis has put pressure on food production (SPM.B.4.3/ p15), exposed millions to food and water insecurity (SPM.B.1.3/ p11), and increased the burden of food-borne disease (SPM.B.1.4/ p11).
Chapter 5 of the report highlights how making meat from plants or growing it from cells could be critical in adapting and mitigating the impact of climate change:
"Clean meat" (which the industry refers to as "cultivated meat") is one potential contributor to the human demand for protein in the future. Such technology could lead to significant reduction in land use for pastures and crop-based animal feeds. (Box 5.5 / p877)
Dietary change in regions with excess consumption of calories and animal-sourced foods to a higher share of plant-based foods with greater dietary diversity and reduced consumption of animal-sourced foods and unhealthy foods (as defined by scientific panels such as EAT-Lancet), has both mitigation and adaptation benefits along with reduced mortality from diet related non-communicable diseases, health, biodiversity and other environmental co-benefits. (5.12.6 / p942)
Studies have shown that changes to the number, placing, or prevalence of vegetarian options on a menu, the relative price of vegetarian options and the "access" (order and distance) to vegetarian options in the retail physical environment can all increase consumption of plant-based foods and decrease meat consumption. Studies simply educating people about the negative health and environmental/climate outcomes of meat consumption have been found to have very little impact. (5.12.6 / p943)
Subsidies directed at staple foods and animal sourced foods could be shifted towards diversified production of plant-based foods in order to change the relative price of foods and thus dietary choice. (5.12.6 / p943)
GFI is calling on governments around the world to invest in open-access R&D in plant-based and cultivated meat as key climate solutions that simultaneously reduce emissions and advance adaptation measures, while also addressing the increasing risk of pandemics, antibiotic resistance, and food insecurity.
Seren Kell, Science and Technology Manager at the Good Food Institute Europe, said:
"It's encouraging that the world's top scientists have acknowledged the role plant-based and cultivated meat could play in future-proofing our food system. Now governments need to weave these sustainable proteins into their strategies for adaptation and reducing emissions.
"The IPCC has made clear that 'transformation of food systems is needed' if we're to stand a chance of feeding a growing population on a warming planet – and these foods can ease that transformation by satisfying growing demand for meat in a more sustainable way.
"Plant-based and cultivated meat can help to make food supplies less vulnerable to extreme weather, conserve precious water resources, make balanced diets more affordable for people around the world, and reduce the burden of foodborne diseases.
"To build more resilient food systems while freeing up land to restore nature, governments around the world must invest in the research and infrastructure needed to make them accessible and affordable to all."
Sustainable proteins can play a leading role in reducing food system emissions:
77% of our agricultural land is used for animal agriculture, which supplies only 18% of the world's calories. In the face of water scarcity and deforestation, alternatives to animal agriculture can help feed more people while relying on far less land and water.
A report backed by the UK Foreign Office and ClimateWorks Foundation last year found that diversifying the world's protein supply could result in a 10% reduction in global average crop prices by 2050, while freeing up 640 million hectares of land – an area larger than the Amazon rainforest.
Moving towards plant-based meat would reduce emissions by 30-90%, while cultivating meat from cells could cut the climate impact of meat by up to 92%, slashing land use requirements by up to 95% (as per the chart below), and water use by 78%.