Meet the researcher: Finding a deeper way of protecting our oceans with Richard Splivallo
27 June 2023
A long-standing passion for the ocean inspired Richard Splivallo's project – using his fermentation expertise to create better alternative seafood products.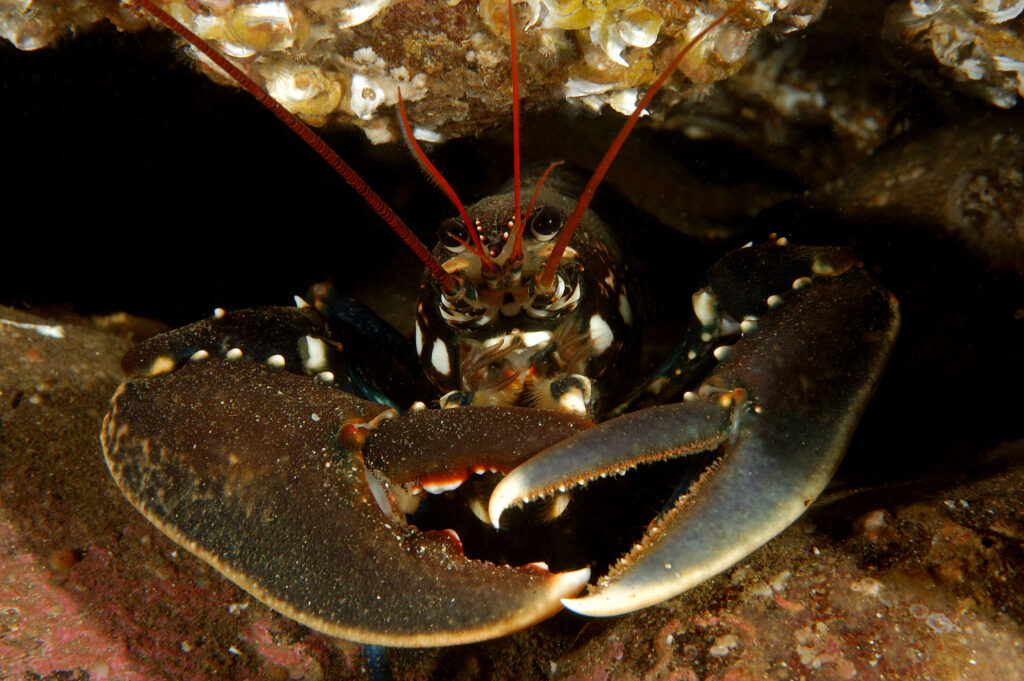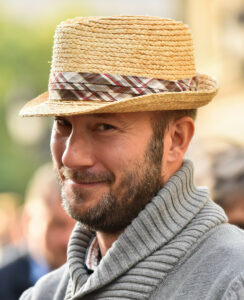 Name: Richard Splivallo
Job title: CEO
Organisation: Nectariss
Sustainable protein specialism: Fermentation-based seafood
---
A long-standing passion for the ocean inspired Richard Splivallo's project – using his fermentation expertise to create better alternative seafood products.
Richard leads a team at Nectariss, the Swiss-based startup company he founded to produce more affordable truffle oil –using a technology he is now utilising to develop realistic crustacean flavours through fermenting fungi.
It is hoped the Good Food Institute-funded project will identify fungal strains that can produce flavours and smells closely resembling shrimp and lobster, eventually leading to a prototype product – and findings that can be shared with other businesses.
Working with a range of partners, such as Agroscope, the Swiss centre of excellence for agricultural research, they will also explore how agricultural byproducts and seaweed can be used as renewable substrates on which these fungi can grow.
As an academic who moved into the business world, Richard admits to taking a 'cold look' at the state of the market, concluding alternative seafood was far less developed than land-based meat, and deciding to concentrate on crustaceans as this was 'pretty much unexplored' territory.
Taking a different tack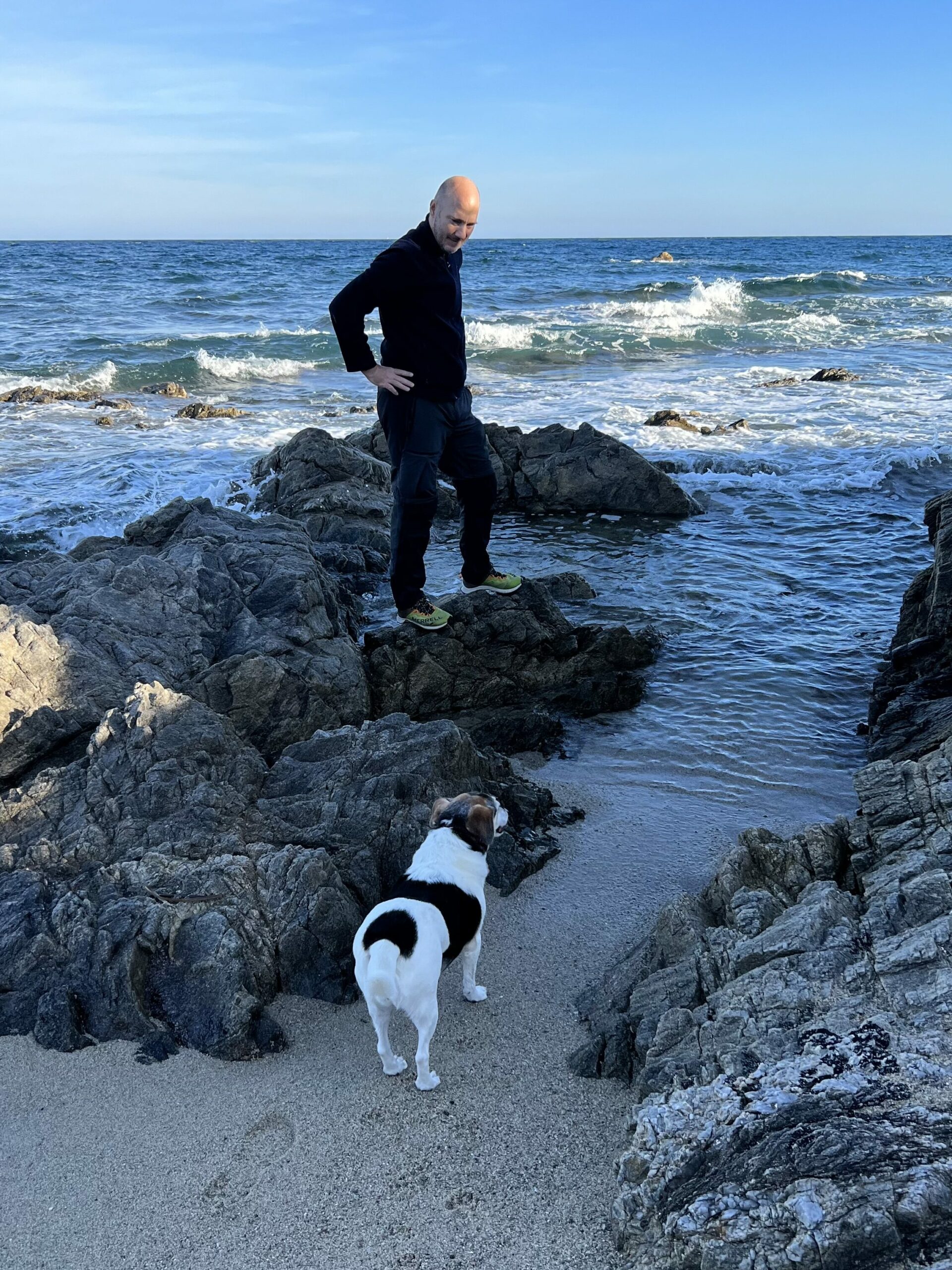 But it was Richard's love for the sea that drove him to the project. A keen freediver who says one of his earliest memories is wearing a snorkelling mask on family holidays, Richard had started his academic life studying oceanography.
Originally from Switzerland, he planned to build a career in the field in the United States, but after being told a bachelor's degree in the subject wouldn't be taken seriously, he decided to switch to chemistry, which he completed at Ohio State University.
Despite an internship at Woods Hole Oceanographic Institute in Massachussets, he put his nautical plans on hold to return to Europe and study for an MBA in technology, innovation and entrepreneurship at EPFL (École Polytechnique Fédérale de Lausanne).
There, 'thirsty for science', he stumbled across the topic that would define the rest of his career – fungi, and in particular, truffles.
"I realised these were an amazing model to study what I'd wanted to explore in oceanography," he said. "I'd always been interested in how organisms use chemical compounds to communicate. Truffles have an incredible ability to use these compounds to talk to trees, insects – even the dogs that hunt them."
He continued this work with a PhD at Italy's Università degli Studi di Torino before going on to become a professor of fungal biotechnology at Goethe University in Frankfurt.
Something brewing
Richard chose to move out of academia in 2019, launching Nectariss to commercialise his research finding that truffles' unique – and much sought-after – taste and aroma are produced by microbes.
In a facility he describes as a 'very funky beer brewery', the company ferments truffles in a process that mimics the natural conditions that create these microbes, producing oil, most of which is sold to food producers to add flavour to their products.
When he set up Nectariss, Richard hoped to find a way of using the company to reconnect with his maritime love, such as by donating a portion of the profits to remove plastic from the ocean.
But he realised using the same technology to develop better alternative seafood would be far more impactful – helping tackle problems such as overfishing, bycatch and marine pollution.
Advice for researchers
"Careers don't always go in the direction you want them to," he said. "But I always kept saying I will find a way of returning to work with the ocean – sustainable proteins provided that. The sea is a natural resource that's being badly harmed right now, and the concern is getting more and more urgent."
Richard says he regularly meets post-doctoral students who are frustrated because their academic careers are ending, and he tells them to look at the growing number of opportunities across the sustainable protein sector.
"There are so many startups interested in this space right now," he said. "They will give people the chance to move on when the time is right but still do the research work they love. The whole field of sustainable proteins will offer some great opportunities."
Are you interested in getting involved in the sustainable proteins field? Take a look at our resources or check out our science page.
If you're a researcher:
If you're a student:
Find educational courses around the globe through our database.
Sign up for our free online course introducing the science of sustainable proteins, explore our resource guide explaining what is available to students or newcomers to the space, and check out our careers board for the latest job opportunities in this emerging field.
Interested in helping turn your university into a hotbed of sustainable protein innovation? Consider applying to join GFI's Alt Protein Project initiative by 30 March.