Plant-based meat sales up 19% to record €2.3 billion in western Europe, report shows
14 April 2022
GFI's latest state of the industry reports show plant-based meat sales climbed to record highs across Europe in 2021.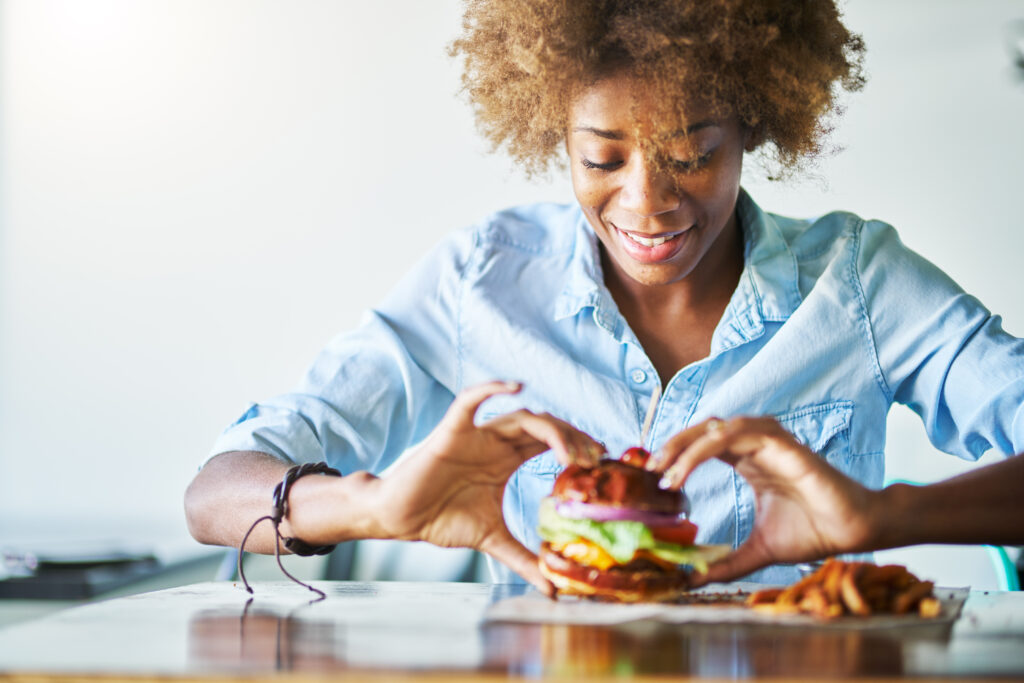 Retail sales of plant-based meat in western Europe climbed by an estimated 19% to a record €2.3 billion ($2.6 billion) in 2021 – higher than North America at €1.9 billion ($2.1 billion) – according to food sustainability NGO the Good Food Institute's annual state of the industry reports.
Global plant-based meat sales grew by 17% to €5.15 billion ($5.6 billion) in 2021, while retail sales in eastern Europe also rose sharply by 34% to €176.6 million ($192 million), according to data from Euromonitor.
The reports provide GFI's expert analysis of the latest developments across the global plant-based, cultivated meat, fermentation and alternative seafood sectors, from technological advances and updates on government policies, to data on investments and sales.
The strides made over the past year by sustainable protein companies and scientists are helping to satisfy growing demand for meat while addressing the problems caused by animal agriculture – which is responsible for 20% of all greenhouse gas emissions.
The reports come a week after these foods were highlighted by the Intergovernmental Panel on Climate Change as having the potential to help halve global emissions by 2030.
Despite these significant societal benefits, the reports demonstrate that investment in the European sector is lagging behind other parts of the world – so the Good Food Institute Europe is now calling on governments to provide essential funding to ensure the continent benefits from the rise of sustainable proteins.
The state of the industry reports show:
Further evidence of large companies recognising the potential of these sustainable foods in Europe, with JBS – the world's largest conventional meat company – acquiring Dutch plant-based food company Vivera and Spanish cultivated meat startup BioTech Foods. Nomad Foods – Europe's largest frozen food company – also announced a cultivated seafood collaboration with BlueNalu.
New startups entered the market, and companies of all sizes launched dozens of new products, such as Spanish brand Heura launching their plant-based pork, sausage and chorizo, Swiss retailer Migros launching their plant-based hard-boiled egg, and Nestlé launching a plant-based shrimp product made from seaweed and peas.
Foodservice operators responded to growing demand, with McDonald's launching the McPlant burger, Danish plant-based brand Naturli' partnering with conventional chicken producer Scandi Standard to bring plant-based Green Nuggets to service stations, and Novish bringing plant-based seafood products to conventional seafood restaurants.
Europe's fermentation companies expanded, with The Protein Brewery completing construction of their pilot plant in the Netherlands, designed to produce 100 kg per day of Fermotein, a fungi that can be used as an ingredient in animal-free meat and seafood. Sweden's Mycorena plant and ENOUGH's plant in the Netherlands are due to open this year, while Finland's Solar Foods are expected to complete their facility in 2023 to produce Solein, a protein created from air.
European companies made significant technological advances, with Spanish startup Novameat 3D-printing the "world's biggest" cultivated steak and Slovenia's Juicy Marbles creating a whole-cut plant-based filet mignon using a technique that layers soy and wheat protein fibres and applies sunflower oil to achieve a marbled texture.
European investment
Although Europe's sustainable protein companies raised €2.2 billion ($2.5 billion) last year, much of this came from mergers, acquisitions and stock market listings, with invested capital lower than in other regions.
Europe's plant-based companies received €228 million ($248 million) in invested capital last year – behind North America at €1,031 million ($1.1 billion) and Latin America at €285 million ($310 million).
The continent's cultivated meat companies raised €111 million ($121 million), compared with €643 million ($699 million) in the United States and €345 million ($375 million) in Israel.
Europe's fermentation companies raised €117 million ($127 million) in invested capital, while those in North America raised €1.4 billion ($1.5 billion).
Carlotte Lucas, Corporate Engagement Manager at the Good Food Institute Europe, said: "Our new state of the industry reports show 2021 was a breakthrough year, with sales of plant-based meat reaching a record €2.3 billion in western Europe, and large companies recognising the significance of sustainable proteins.
"But the report also highlights how far we need to go, with investments in European sustainable protein firms trailing those seen in other parts of the world.
"European companies have been leading innovators in this space, but with other regions – particularly the United States and Israel – taking sustainable proteins more seriously, there is a real risk of Europe falling behind. "Transforming meat production is essential for European governments to meet their climate targets. To achieve this, the public and private sectors must fund open-access research and supply chain infrastructure to democratise sustainable protein knowledge and open up the market to producers of all shapes and sizes. They must support progress towards delicious, affordable plant-based and cultivated meat, just as they have supported the development of low-cost renewable energy – so that sustainable choices are made easy for consumers."
Please note: The term "invested capital" refers to accelerator and incubator funding, angel funding, seed funding, equity and product crowdfunding, early-stage venture capital, late-stage venture capital, private equity growth/expansion, capitalisation, corporate venture, joint venture, convertible debt, and general debt completed deals.