Historic approval of cultivated meat in the United States shows Europe is falling behind
22 June 2023
American consumers will soon be able to buy cultivated meat. European governments must invest and make the regulatory process transparent to make sure the environmental, public health and economic benefits are felt here.
Image credit: UPSIDE Foods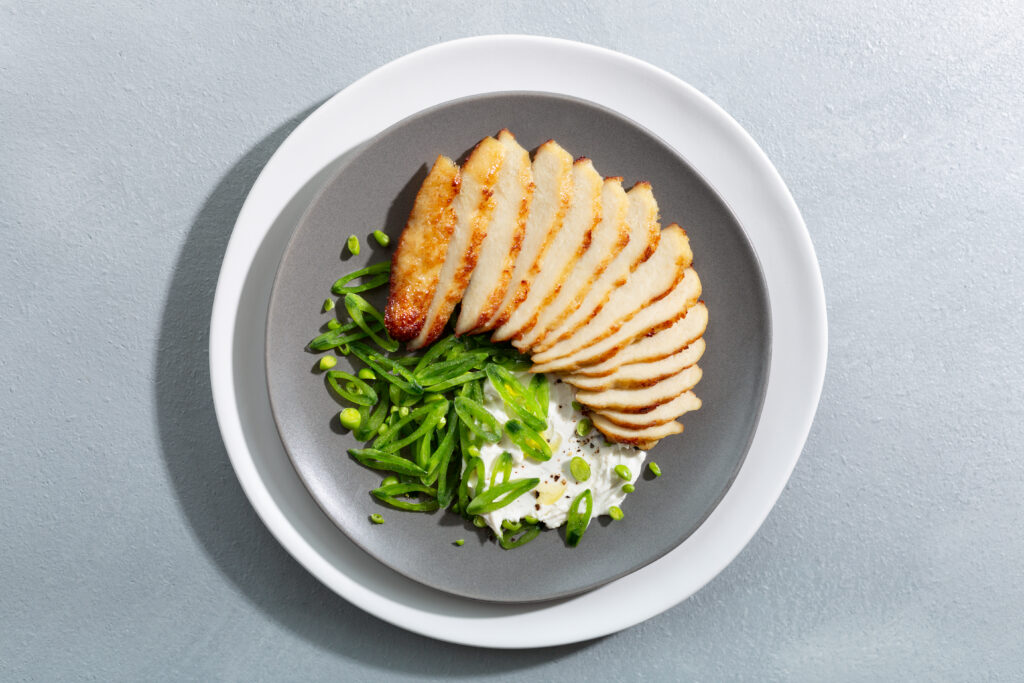 Regulators in the United States have approved the sale of two cultivated meat products, meaning consumers should be able to order this sustainable option at selected restaurants within weeks.
The US Department of Agriculture has issued grants of inspection to UPSIDE Foods and GOOD Meat – meaning their production facilities satisfy regulatory standards, and their products can now be sold in the United States. Both companies' products already successfully completed the US Food and Drug Administration's pre-market safety evaluation.
Bruce Friedrich, President of the Good Food Institute, said: "Today's historic announcement — two American companies earning regulatory approval to bring cultivated meat to US consumers — marks a pivotal moment in food and agriculture. Consumers are now one giant step closer to enjoying the meat they love without compromise.
"Global demand for meat is projected to double by 2050. Breakthroughs like cultivated meat enable the world to diversify protein production while slashing emissions, increasing food security, reducing risks to public health, and freeing up lands and waters for restoration and recovery. Given the stakes, a transition toward cultivated meat and other alternative proteins is as essential as the global transition to renewable energy. And just like renewable energy, massive public investment is key to ensuring these new sustainable foods can scale, create future-focused jobs, and benefit everyone."
What does approval mean beyond the United States?
International nonprofit the Good Food Institute has welcomed the move, but says European policymakers must act to make sure the environmental, public health and economic benefits of this food are felt in Europe.
Alice Ravenscroft, Head of Policy at the Good Food Institute Europe, said: "This is the strongest evidence yet that Europe is falling behind as the rest of the world accelerates to deliver cultivated meat as part of a more sustainable food system.
"American consumers will soon be able to taste real chicken made without farming animals – so European companies are beginning to look across the Atlantic to take their products to market.
"Cultivated meat has the potential to slash emissions, boost our food security and expand consumer choice. The EU must step up its investment in the sector and ensure regulatory processes are robust and transparent, or risk missing out on this crucial climate solution and economic opportunity."