The Smart Protein project
The Smart Project project is a European Commission-funded partnership between the Good Food Institute, ProVeg, and 31 partner organisations across 21 countries. The initiative aims to develop plant-rich foods from plants, fungi, and byproducts.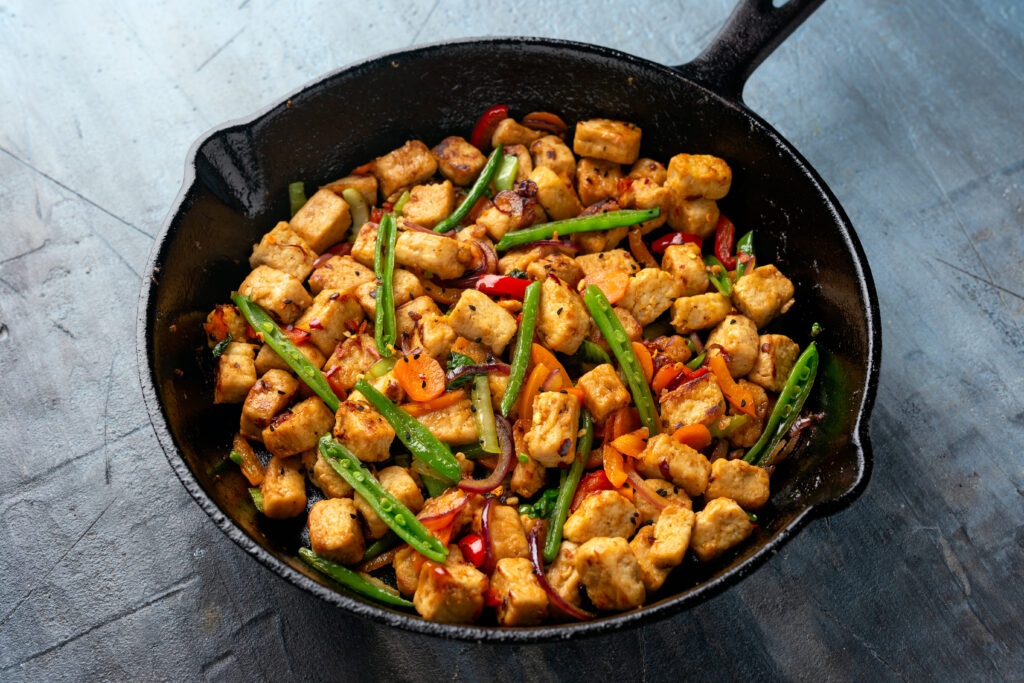 About the project
As part of the European Commission Horizon 2020 initiative, the Smart Protein project aims to answer the urgent need for novel solutions to climate change, food security, and sustainable agriculture by specifically exploring alternative protein ingredients and products for humans. In January 2019, the €9.6 million project launched with partners including AB InBev, Equinom, Fraunhofer, Novozymes, ProVeg International, and the Good Food Institute.
The strategy for the initiative focuses on the development of protein crop, soil and water management, sidestream upcycling and other innovative plant protein processing, nutrition and health, and sustainability assessments, among other key points.
---
Objectives
The specific objectives of the Smart Protein project are:
To understand the suitability, profitability and potential yields of quinoa, fava beans, lentils, and chickpeas grown across different regions of Europe. All crops will be grown using an organic and regenerative approach to agriculture.
To develop protein isolates and concentrates that are not currently available on the market using a fractionation process on the crops grown. These can then be used for dry and wet protein processing.
To produce fungal biomass and derived protein fractions from wheat bran, pasta residues, bread crusts, and spent yeast and malt rootlets.
To produce edible mycelium cakes and mushrooms through solid-state fermentation, using plant-protein extraction residues and food waste-streams from milling, pasta, bakery, and brewery industries as a growth medium.
To identify the unique characteristics of the generated proteins, determining the most innovative food-and-beverage applications for each protein source – including nutritional quality, biological value, sensory and techno-functional properties, protein structure and protein-protein interaction.
To validate and pave the way for the subsequent commercialisation of target food products, including cheese and yoghurt alternatives, meat and seafood alternatives, bakery products, and pasta, sauces, infant food, and sport drinks.
To address regulatory, food-safety, allergenicity and sustainability aspects of the alternative ingredients and food products developed, throughout the food value chain.
To assess the commercial feasibility of these new protein sources through developing business cases, which can help stimulate the transition to alternative protein and drive take-up amongst consumers.
To investigate consumer acceptance and trust in different markets towards the innovative plant-based products created using Smart Proteins.
To develop mutual specialisation in protein extraction and functionalisation among Smart-Protein participants, demonstrating use of technology in an industrial environment.
To successfully communicate the results of the project to target audiences, thus helping to amplify the long-term impact of the project.
How GFI supports the Smart Protein project
GFI helps to communicate the project's findings to key stakeholders and the media.
We support the Smart Protein project's research endeavours, in line with the Smart Protein project's objectives.
We provide industry, policy and scientific expertise.
Latest news on the Smart Protein project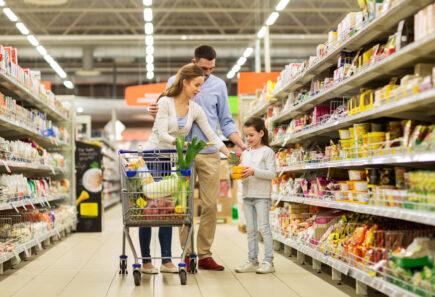 Nearly half of European consumers who want to eat less meat by switching to plant-based products think not enough options…