Beyond Veganuary –what are this year's sustainable protein trends?
25 January 2022
As the range of delicious plant-based options available across Europe expands, we look at what this year's Veganuary launches tell us about what to expect from sustainable proteins in 2022.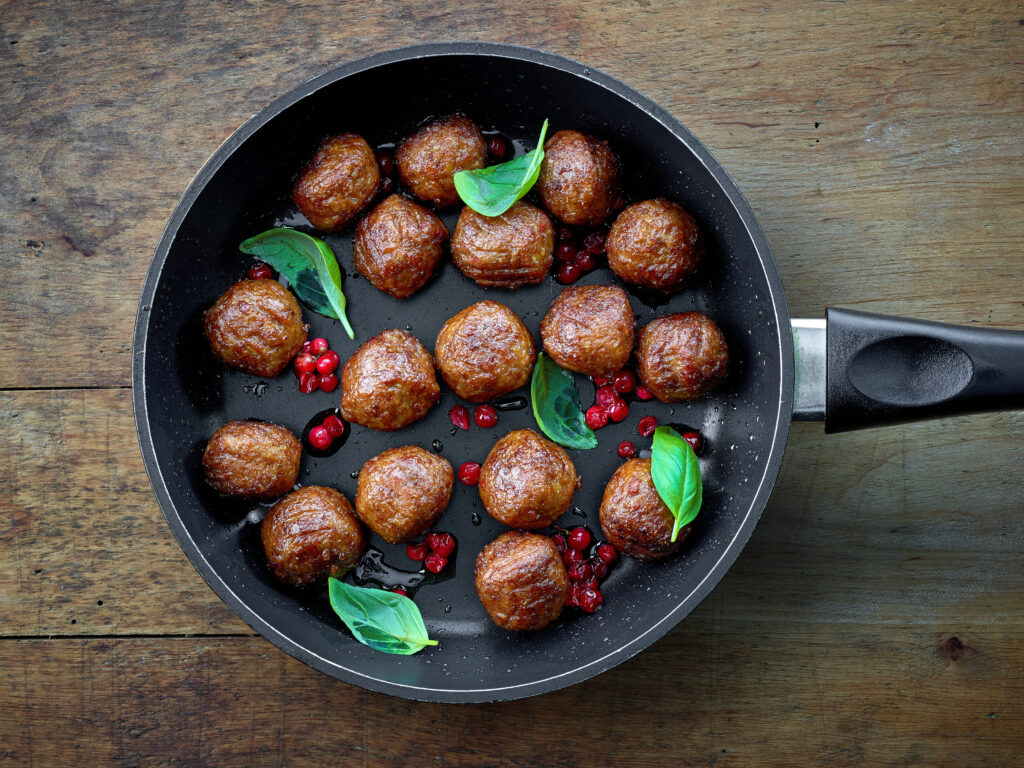 As the range of delicious plant-based options available across Europe expands, participation in Veganuary is increasing every year.
Organisers claimed that more than 580,000 people from 209 countries and territories signed up to adopt a plant-based diet throughout January last year.
And with global demand for plant-based meat growing all the time, Veganuary has also become an important time for startups and established companies around the world to launch new products.
We've been taking a look at what this year's announcements tell us about what to expect from the sustainable protein sector throughout 2022 and beyond.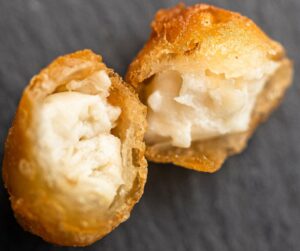 Plant-based seafood is making a splash
Plant-based seafood has been a big trend this Veganuary, as food manufacturers seek to provide consumers with ever more sophisticated products that replicate the fish they love without harming our oceans.
In Germany, new brand Unfished brought its PlanTuna to supermarket shelves and BettaF!sh launched its frozen plant-based tuna pizza. Meanwhile, UK restaurant chain Wagamama launched the Tempura F-ish + Bang Bang Yaki-imo, featuring a plant-based fillet made by Omnifoods.
These products are part of a trend that picked up pace last year, with cultivated seafood company BlueNalu teaming up with Nomad Foods, Europe's largest frozen food group, to work towards bringing cultivated seafood to European consumers.
We can expect to see more of these products hitting supermarkets and restaurants throughout 2022.
Plant-based food service offer expands
Those looking for plant-based options from their favourite fast food chains are now being offered more than just burgers.
Burger King used Veganuary to announce the first ever plant-based chicken nuggets available at a fast food chain in the UK, developed by The Vegetarian Butcher – who created Burger King UK's acclaimed Vegan Royale burger.
Meanwhile, Spanish startup Heura teamed up with Neat Burger to launch their own range of plant-based chicken nuggets.
We can also expect to see animal-free bacon launched in both restaurants and supermarkets in 2022. French startup La Vie are planning to expand their plant-based bacon across Europe, while a number of other companies around the world are working on products aimed at meeting consumers' growing demand for pork.
The increasing range of options points to a desire from companies to meet consumers' growing demand for plant-based foods and suggests that sustainable proteins will be central to food service menus for years to come.
Big players are firmly on board
Just days into 2022, Danish Crown – Europe's largest pork producer – announced they were entering the plant-based market with a new range of products, with group CEO Jais Valeur saying he foresaw growing demand for sustainable proteins in the years ahead.
This growing interest in plant-based and cultivated meat among the big food players was another important trend we saw taking off last year, which shows no sign of slowing down.
There was a string of announcements throughout 2021, including the news that Brazilian food giant JBS – the world's largest conventional meat company – acquired Vivera, one of Europe's largest plant-based food producers, as well as the Spanish cultivated meat startup BioTech Foods.
And the Good Food Institute Europe has entered a strategic cooperation with Messe Frankfurt, the organisers of May's IFFA – the world's leading trade fair for the conventional meat industry. The fact that sustainable proteins will be an important part of the agenda is a clear indication of how seriously the sector is taking plant-based and cultivated meat.
Whole cuts are taking shape
We are seeing the development of ever more sophisticated whole cut products designed to authentically replicate the taste and texture of steaks and fillets.
Israeli startup Plantish revealed its prototype plant-based salmon fillet this month, while Slovenia's Juicy Marbles recently launched a plant-based filet mignon, and the French company Umiami has developed a new texturisation technology to scale up production of whole cut plant-based meats.
Progress in this area is advancing rapidly, thanks to innovations such as 3D printing, and GFI is funding research helping manufacturers to develop new ways of creating plant-based and cultivated steaks, fillets and chicken breasts.
We can expect to see more of these products rolled out throughout 2022.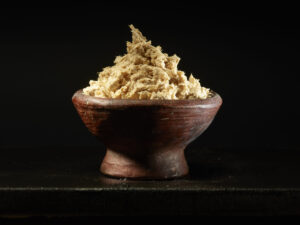 Exciting developments are brewing in the world of fermentation
Beyond the Veganuary headlines, exciting developments are also taking place on the horizon in the world of fermentation.
Glasgow-based ENOUGH Foods are due to open their new factory in the Netherlands this year, which is expected to have the capacity to produce the equivalent of more than five cows' worth of their ABUNDA mycoprotein every hour. By 2027, they aim to deliver 50,000 tonnes per year, or one cow's worth of protein every two minutes.
The Protein Brewery recently completed construction of its production facility, also in the Netherlands, while Finland's Solar Foods and Sweden's Mycorena are also building plants.
And Berlin-based Formo, which is developing animal-free cheese using precision fermentation, raised €42 million last year in one of the largest venture funding rounds in the history of European foodtech.
Fermentation may not currently get the same attention as cultivated or plant-based meat, but with the staggering potential for these technologies to feed millions of people, we can expect to hear much more about these companies in 2022.
---
More consumers are switching to sustainable proteins every year, but to achieve the significant reductions in European meat consumption necessary to address the climate emergency, the food industry must invest in research and development.
Plant-based foods, cultivated meat and fermentation will only achieve their potential to cut greenhouse gas emissions, help to end deforestation and prevent antibiotic resistance when these foods match conventional meat on taste, price and convenience.
As well as R&D investment, more partnerships between startups and established companies will be crucial to scale up production and bring down prices quickly, leading to a greater range of products that people will want to cook with at home and order at their favourite restaurants.
GFI Europe and our international affiliates will continue to support this progress across the industry throughout 2022 and beyond.