Chancellor's research fund could put UK at the forefront of global sustainable food industry
28 October 2021
A new way of thinking about how we feed our growing population is sweeping the planet – and the UK risks losing its chance to carve out a leadership role in this rapidly growing area.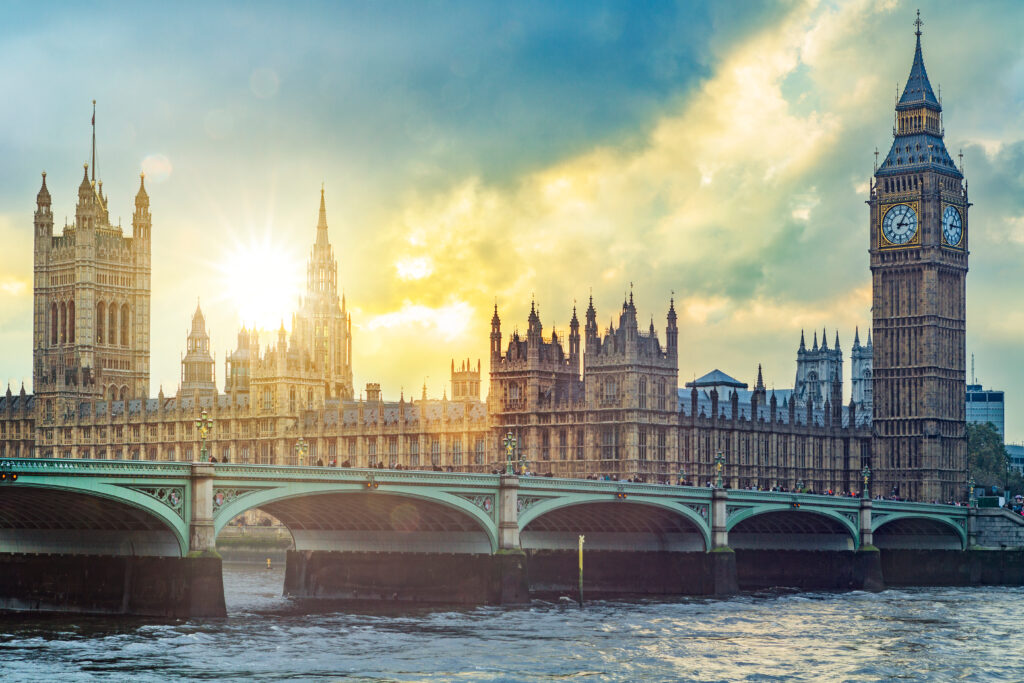 A new way of thinking about how we feed our growing population is sweeping the planet – and the UK risks losing its chance to carve out a leadership role in this rapidly growing area.
The Chancellor's ambition of making the UK a global science superpower, and his announcement that £20 billion a year will be spent on research and development by the end of this Parliament – with a specific focus on net zero and innovation – must of course be welcomed.
A relatively modest amount of this money could now make a huge difference in developing our ability to find more sustainable ways of feeding ourselves, and the UK must ensure it doesn't fall behind other countries around the world which have already started investing in homegrown industries to make meat from plants and cultivate it from cells.
World leaders preparing for next week's COP26 summit will probably be thinking more about gas and coal than burgers and sausages, but study after study has pointed to the environmental benefits of shifting away from animal products. Research by Oxford University found the world won't meet its Paris Agreement targets without doing so.
Governments don't want to tell people what they should or shouldn't eat, but new innovations mean they don't need to. We can make the shift needed to achieve our climate targets simply by giving people better options and making sustainable plant-based or cultivated meat the default choice.
Consumers in the UK, the second biggest market in Europe for plant-based meat, are already showing their appetite for these products – but the sector now needs to scale up.
And while Singapore is so far the only country where cultivated meat has been approved for sale, as the Prime Minister himself recognised during a press conference this week the global pace of development is breathtaking. A study based on industry data has found that, with significant investment in research and development, production costs could fall to just £4.80 per kg – bringing it into line with conventionally produced meat. And another report by Oxford Economics predicted that the cultivated meat industry could add over £2 billion to the UK economy by 2030.
Innovation and infrastructure is crucial
The transition is happening, but it won't happen quickly enough to achieve our emissions targets on its own. New innovation and infrastructure is crucial. As it did with renewable energy and vaccine development, the government now urgently needs to fund open-access research and development into plant-based and cultivated meat, making knowledge more widely available and increasing the number of companies getting involved.
Governments around the world are now beginning to recognise the enormous potential benefits of sustainable proteins.
This month alone saw three major developments – Denmark announcing more than 1.25 billion kroner (£142 million) to advance plant-based foods, the United States Department of Agriculture awarding $10 million to establish a flagship cultivated meat research centre, and the EU investing €2 million into a project bringing cultivated beef closer to commercial viability.
If the UK followed these examples, a small amount would go a long way towards helping bring our food system in line with climate targets without forcing anyone to change their habits. And with our fabled entrepreneurial spirit and the rich expertise which exists in our universities, the UK is well placed to become a world leader in this new and dynamic industry.
Plant-based and cultivated meat have the potential to change the world over the next few years. The country that discovered penicillin, developed the jet engine and created the world wide web should be at the leading edge – not sitting and watching from the sidelines.
The UK government now faces a choice – invest now or fall behind.