European government funding in sustainable proteins poised to hit half a billion euros, report finds
11 July 2023
To date, European nations have announced a grand total of nearly half a billion euros of government funding to develop sustainable proteins according to new figures released by the Good Food Institute (GFI).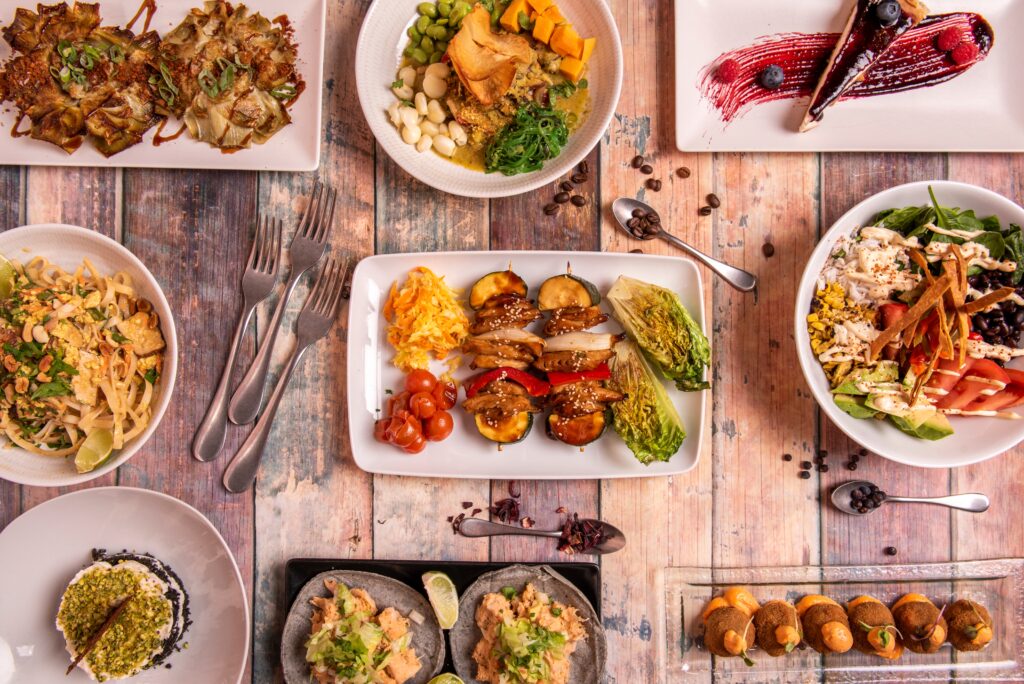 European governments have announced a grand total of nearly half a billion euros of funding to develop sustainable proteins, according to new figures released by the Good Food Institute (GFI).
GFI's new report has found that the European Union and national governments have earmarked more than €477 million for foods such as plant-based and cultivated meat, which can reduce climate emissions by up to 92% compared to conventional meat.
The international nonprofit's latest State Of Global Policy report shows European governments are ramping up support for these more efficient ways of making meat, seafood, eggs and dairy, with €370 million invested in 2022 alone.
Global government investment in the sector doubled last year, but two European countries broke global records:
Denmark outpaced other countries by announcing nearly 675 million kroner (€91 million) to support the country's growing plant-based sector and incentivise farmers to grow protein-rich crops.
The Netherlands launched the record-breaking €60 million Cellulaire Agricultuur Nederland funding programme, designed to accelerate research and the commercialisation of cultivated meat and precision fermentation, as well as education and training to ensure workers are ready to take on the jobs this sector creates.
Other European highlights included:
The European Union increased sustainable protein research funding to €25 million through the Horizon Europe programme, while the EU-funded EIT Food platform distributed €1.8 million to plant-based meat, cultivated meat, and fermentation projects.
Finland awarded a €34 million grant to fermentation startup Solar Foods, enabling the company to accelerate the progress of their first production facility and doubling the nation's investment in sustainable proteins.
France has committed up to €67 million. This included up to €56 million for research into sustainable protein production, as well as more than €10 million in grants to help plant-based food manufacturer Umiami buy and retrofit a production facility – a project expected to create 200 jobs.
The United Kingdom committed to spending £20 million (€23 million) to build capacity, research, innovation, and business-led commercialisation in the sustainable protein industry, including developing fermentation-made foods.
Governments across Europe are expanding their reasons for investing in sustainable proteins, with Norway citing food security, Denmark and Sweden citing climate concerns and the UK and the Netherlands citing ambitions to lead the world in biotechnology.
The report, which comes just weeks after the historic approval of cultivated meat in the United States, estimates governments worldwide invested a total of $635 million in sustainable proteins last year alone, with countries from Brazil to Oman getting involved for the first time and others such as Australia multiplying their investments.
But although the report found public support has now surpassed $1 billion, research funded by the UK Foreign Office and ClimateWorks shows it will take more than $10 billion each year to realise the full benefits of the sustainable protein sectors – including supporting 9.8 million jobs and adding $1.1 trillion in economic activity by 2050.
Acacia Smith, Senior Policy Manager at the Good Food Institute Europe, said: "Sustainable proteins can deliver the meat people love at a fraction of the environmental cost, so it's an encouraging sign for food security and climate change that Europe is increasing its investment in this field.
"But, with Italy trying to ban cultivated meat and other countries considering unnecessary plant-based labelling restrictions, Europe is sending mixed messages to researchers and companies who need certainty to deliver on their potential. The EU and national governments must develop coherent strategies to support the sector, and ensure regulatory processes are clear, to reap the benefits of their investments."