GFI Europe calls for coordinated funding after UK Government pledges to support sustainable proteins
13 June 2022
GFI Europe is calling for earmarked funding to ensure the UK becomes a world leader in plant-based and cultivated meat.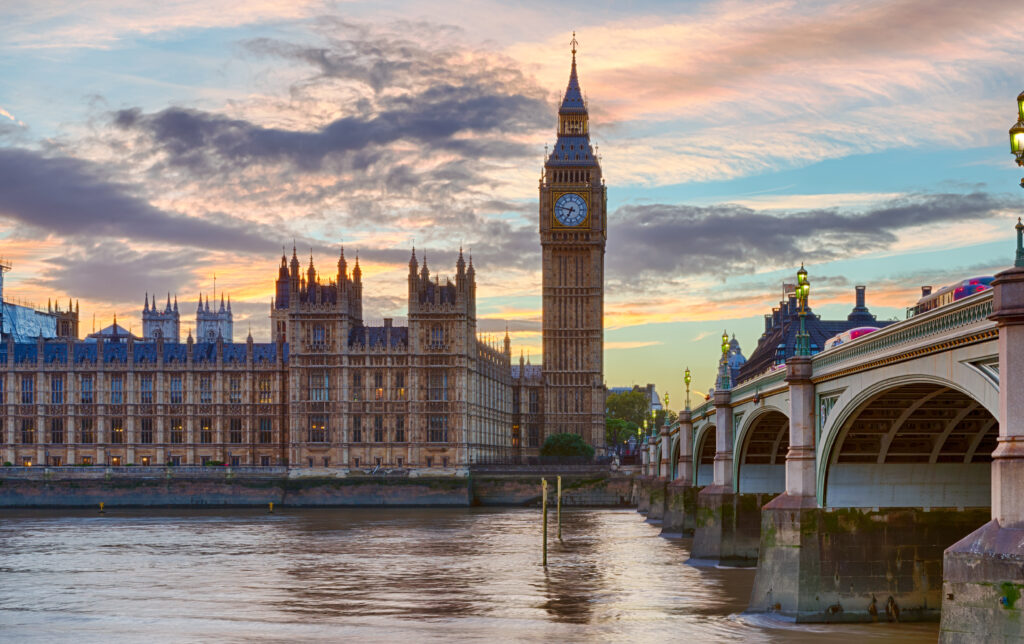 The Good Food Institute Europe has welcomed a UK government pledge to prioritise plant-based and cultivated meat – but is calling for earmarked funding to ensure the country becomes a world leader in these new foods.
The Government Food Strategy, published today, sets out proposals for the future of the UK's food system, in response to Henry Dimbleby's National Food Strategy (NFS) last year.
The strategy highlights how sustainable – or alternative – proteins, including meat made from plants, grown from cells, or made using fermentation can play a major role in British food production as a complement to the best of British farming.
These foods can reduce climate emissions by up to 92% compared with conventional meat, as well as having the potential to add billions to the UK economy.
Today's report states:
The alternative protein sector provides another opportunity for growth, complementing traditional livestock sectors. (1.3.4)
The government will keep the UK at the front of this growing and innovative sector by supporting alternative protein research and innovation, including as part of our partnership with UK Research and Innovation (UKRI) to invest over £120 million in research across the food system. (1.3.4)
We will work with UKRI, industry and consumer groups to develop joint priority areas for funding, including regional priorities, and proposals to access this, for example on industry automation and alternative proteins. (1.4.5)
Under a section on reducing barriers and bureaucracy following Brexit, the paper highlights an ambition to review regulations, ensuring they are based on the best available science so new technologies can be rolled out quickly at the highest consumer standards. This includes working with the Food Standards Agency (FSA) on guidance around alternative proteins:
We will also work with the FSA to develop dedicated guidance materials for approval of new alternative protein products while reviewing our novel food regulations. (1.5.1)
Food sustainability nonprofit the Good Food Institute Europe is now calling for the government to commit to investing in research and development, enabling UK scientists and companies to develop innovative ways of ensuring these foods taste as good and are as affordable and convenient as conventional meat.
The organisation also says the government needs to urgently develop a national sustainable protein strategy to ensure this work is joined up.
Elena Walden, policy manager at the Good Food Institute Europe, said: "It's great to see the government recognise that sustainable proteins can provide exciting opportunities for green growth, complementing the best of British farming while creating good quality jobs across the country. These foods can also help guarantee we have a diversified, sustainable and secure food supply in an increasingly unpredictable world.
"With its world-beating scientific credentials and entrepreneurial spirit, the UK is well placed to become a global leader in sustainable proteins, but without ambitious and coordinated measures now, we risk falling behind other countries like the Netherlands and Israel who are taking this area more seriously. Investing now will put the country at the forefront of this dynamic global industry."
Last year's NFS called on the UK government to invest £125 million in sustainable protein startups, including a new commercial "cluster" for the sector.
A report by Boston Consulting Group has found that with the right government support, plant-based, cultivated meat and fermentation-made foods could represent 22% of the global meat market by 2035. McKinsey & Co project cultivated meat will become a £15 billion worldwide market by 2030, and research by Oxford Economics shows taking an early advantage in this space could deliver a £2.1 billion boost to the UK economy over the same period.
A report backed by the UK's Foreign, Commonwealth and Development Office and ClimateWorks Foundation found that a shift to sustainable proteins could result in a 10% reduction in global average crop prices by 2050, helping to make balanced diets more affordable for people around the world, as well as reducing global emissions by 5Gt every year.
Last month, GFI Europe joined cultivated meat company Ivy Farm Technologies to lay out the need for greater investment in the technology and a more collaborative regulatory process at an event at the UK Parliament attended by 40 MPs and peers from across all major parties.
Other European countries have recently made significant investments in this area, including the Netherlands which put €60 million (£51 million) into developing cultivated meat.
Elena Walden, policy manager at the Good Food Institute Europe, said: "The government must support sustainable proteins in the same way they supported renewable energy – making substantial long-term investments that will catalyse the industry and bring about incredible benefits to the public.
"Doing so would help the government achieve its ambitions of levelling up the country, cementing the UK as a forward-thinking global science superpower, and boosting the UK's status as a climate champion."