Our favourite moments from a breakthrough year
15 December 2021
2021 was a breakthrough year for plant-based foods, cultivated meat and fermentation.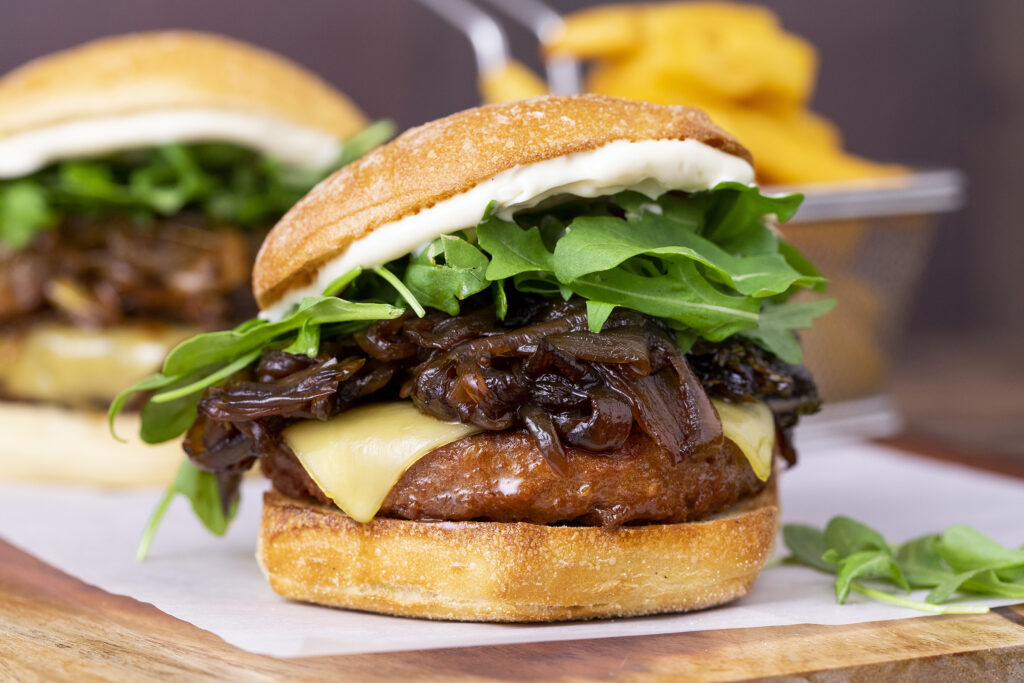 2021 was a breakthrough year for plant-based foods, cultivated meat and fermentation.
Where previously these sectors were dominated by pioneering startups and driven by venture capital, we're now seeing national governments and some of the world's biggest food companies investing in their potential.
For the Good Food Institute Europe, this was the year we recruited incredible people to every department, enabling us to expand our work into science and technology, corporate engagement and more. As we reflect on our progress and plan for next year, check out our favourite moments from 2021: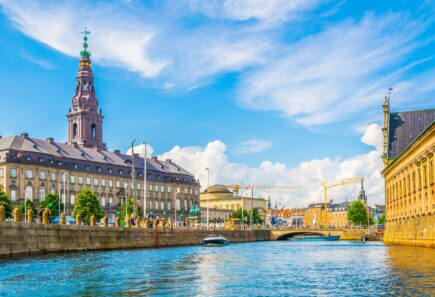 Governments started to invest
This year, Europe's leaders slowly began waking up to the benefits of sustainable proteins. The Danish government announced more than 1.25 billion kroner (€168 million) in funding to advance plant-based foods, while in the UK Roslin Technologies received £1 million of public funding to develop and commercialise stem cell lines, helping other companies produce cultivated meat.
The EU awarded a grant to Mosa Meat and Nutreco to work on drastically reducing the cost of cell culture media, while the Horizon Europe programme contained a number of research projects aimed at developing knowledge around sustainable proteins.
This is positive progress, but we need to see policymakers going much further in 2022. A recent report backed by the UK's Foreign Office found that governments around the world need to invest $10 billion annually to achieve the potential of foods like plant-based and cultivated meat to cut global emissions by 5Gt every year by 2050.
National Food Strategy called for major UK investment
There was more good news with the publication of the UK's National Food Strategy, calling for £125 million of government investment in sustainable protein startups and a new commercial cluster for the sector.
These recommendations came after our policy team engaged with the experts leading the review, holding a tailor made roundtable for strategy author Henry Dimbleby.
The UK government is expected to respond with legislation in February, and our policy team is now working to ensure ministers implement these recommendations.
EU rejected plant-based dairy restrictions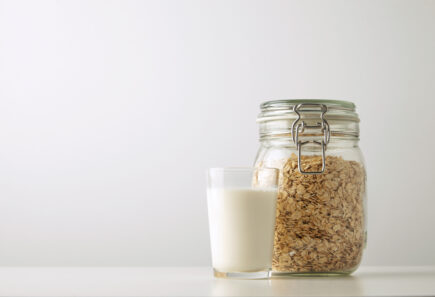 We helped lead the charge against a proposed expansion of EU labelling restrictions, which could have banned plant-based dairy products from being sold in cartons, displaying allergen information or even using images of their own products.
GFI Europe worked with a wide range of partners to ensure these nonsensical plans were taken off the table, ensuring engagement with each of the 27 EU teams involved in the negotiations, as well as spearheading a joint letter from 21 NGOs calling for the proposal to be rejected.
Our letter was shared by major environmental influencers George Monbiot and Greta Thunberg and led to coverage of the issue in Politico and The Independent.
Major businesses got involved in cultivated meat
2021 saw a string of major food businesses invest in putting cultivated meat onto Europe's supermarket shelves and dining tables.
The Brazilian food giant JBS – one of the world's largest conventional meat companies – invested in Spanish startup BioTech Foods, with $52 million dedicated to the construction of a new factory in San Sebastián, following strategic advice from our colleagues at GFI Brazil.
Cultivated seafood company BlueNalu teamed up with Nomad Foods, Europe's largest frozen food group, to work towards bringing cultivated seafood to European consumers, while Swiss company Nestlé announced they were exploring the cultivated meat market with Future Meat Technologies.
These were just a handful of the big investments we saw in 2021, and around the world an incredible $3.4 billion (€3 billion) had been invested in sustainable proteins by September – already smashing last year's record of $3.1 billion (€2.7 billion).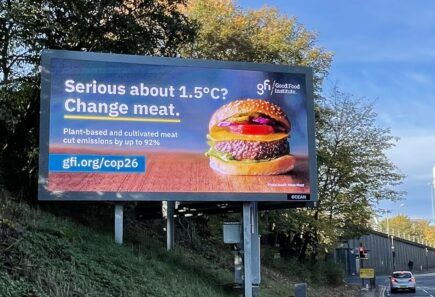 GFI attended COP26
We were on the ground at the most important environmental event of the year – the COP26 summit in Glasgow – to raise awareness about the potential for sustainable proteins to help tackle the climate crisis.
Members of our team joined GFI co-founder and CEO Bruce Friedrich and GFI Israel Managing Director Nir Goldstein to make this case to more than 50 representatives of governments, NGOs and industry.
We also hosted an event alongside the Atlantic Council, ClimateWorks Foundation and Climate Advisers, and posted billboards across Glasgow to drive home the message that changing meat was vital to meeting climate targets.
GFI Europe's website launched
Our website went live in August, providing resources for European businesses, policymakers and researchers keen to learn more about plant-based, cultivated meat and fermentation.
Look out for more developments in 2022 as we make key information available in several European languages, and launch our own GFI Europe newsletter – sign up now.
We launched a European roadmap to sustainable protein success
Our corporate engagement manager Carlotte Lucas carried out research into the challenges facing Europe's rapidly-growing plant-based, cultivated meat and fermentation sectors.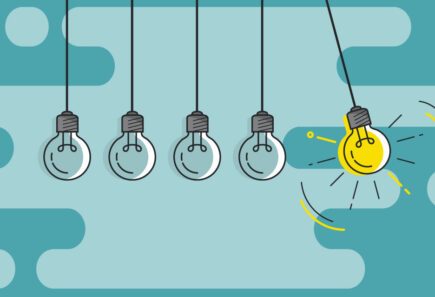 Her study found that additional investment is needed to provide the infrastructure required as startups begin scaling up their production.
As we move into 2022 and beyond, we'll be using these findings to provide entrepreneurs, food manufacturers, investors and researchers with a better understanding of how they can realise the potential of the European sustainable protein market – one of the biggest in the world.
GFI funded groundbreaking European research
Mark Post created the world's first cultivated beef burger in 2013, and European scientists remain at the forefront of efforts to develop sustainable proteins.
Frederico Ferreira from the University of Lisbon's Institute for Bioengineering and Biosciences received GFI funding this year to create a cultivated fish fillet using ingredients extracted from algae to create edible scaffolds.
His team are part of a worldwide rush to create more sophisticated "whole cut" products, and believe their fillet will look, taste and have the same health benefits as conventionally produced fish – but without the bones, negative environmental impact, mercury or microplastics.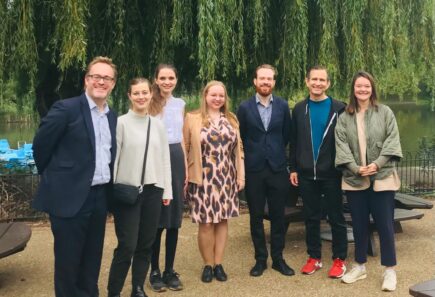 GFI Europe expanded
Our team more than doubled over the course of 2021, with fresh talent joining our development, science and technology, corporate engagement, operations, communications and policy departments.
Although we work remotely, members of the team got together in person when Covid-19 restrictions allowed – including meeting up with GFI co-founder and CEO Bruce Friedrich in London.
It's incredible how far GFI Europe has come since we launched just over two years ago.
Many of these developments could not have been achieved without the intervention and guidance of our expanded team. We look forward to recruiting new colleagues in 2022, enabling our growing organisation to do even more to advance plant-based and cultivated meat across Europe.
---
Looking ahead to 2022, we have a mountain to climb as we try to convince Europe's policymakers of the urgent need to create a more sustainable and just food system.
We will be calling on the European Union, as well as national governments across the continent, to make meaningful investments in plant-based foods, cultivated meat and fermentation, ensuring that the benefits of these innovations can be realised here.
In the UK, we will continue to make the case for the government to act on the National Food Strategy's recommendations.
And although food and agriculture were sadly lacking from high level discussions at COP26, we will work with international colleagues to ensure these issues are firmly on the agenda at next year's summit in Sharm El Sheikh.
But none of this would be possible without support from our forward-thinking and generous donors. GFI Europe is 100% powered by people who understand that plant-based and cultivated meat have the potential to change the world.
With your support, we can make the sustainable option the default choice for consumers across Europe.